Auto Business
News
Renault could potentially 'disappear' – Nissan-Renault alliance in a heap of trouble?
It is the endgame for Nissan and Renault now, the steps they take now will decide whether they live to tell the sale of their survival or plunge deeper into an eventual state of non-existence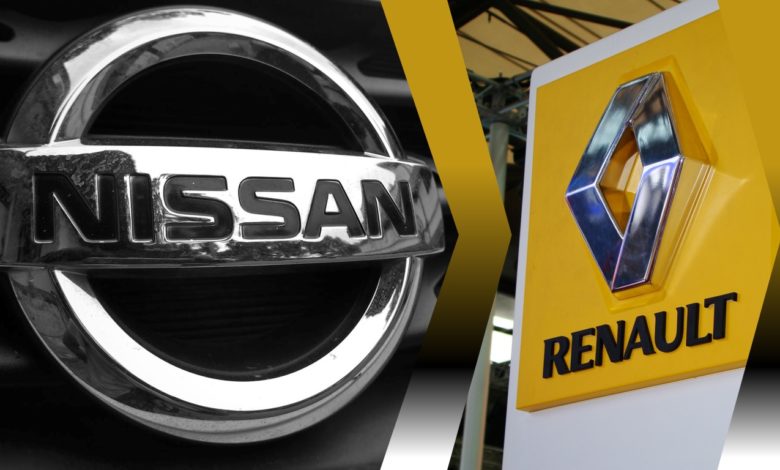 Well, this seems to be a case of bad apples as Renault much like its alliance partner Nissan has fallen into major financial trouble. Bruno Le Maire, the French finance minister made a statement which has shocked the automotive world, but this may not have come as a surprise to the top brass working for Renault.
The finance minister of France went on to say that "Renault could disappear and must adapt".
Most autobrands which had financial issues, before the Coronavirus pandemic, the very same financial issues have now become 10 times more difficult to deal with. Nissan, Renault and Aston Martin are examples of top class motor companies who are reeling under financial pressure at the moment, due to previous financial issues and Coronavirus which has furthermore brought a halt to sales thereby making it very difficult for the car companies to remain afloat.
To find a way to survive, Renault is looking to scrap a number of models, but the question at the moment is, would that be enough to get them out of this situation? The French finance minister has asked Renault to not shut down their Flin Factory, which employs around 2600 workers. Moreover, bad news at Renault F1 team continues with an unknown driver lineup for 2021 and a seriously unreliable car. The exit of Daniel Ricciardo to McLaren in 2021 along with the unknown future of 2020 F1 season has impacted them immensely. Cyril Abiteboul's kind words were proof enough to me. Things are getting out of hand at every corner for the French automaker.
In the time of Covid 19, the kinder thing to do would be to shut factories without stopping the remuneration of the staff or without laying them off. However, such admirable acts can be committed by those automakers who can afford it, on the other hand Renault just does not seem in a position to do so, more so, they cannot open production plants and pay workers due to their current predicament.
There is one way via which Renault can be saved from drowning in losses and that is if the Government of France signs a cheque worth a staggering €5.5 billion. At least for now Le Maire has said that he has not signed the cheque, so at the moment Renault's hope to survive this pandemic seems to be dwindling.
Things for its Japanese partner are not doing too well either. Nissan has announced that they could be laying off 20,000 employees. Just a few months back Nissan had let go of almost 10% of its total workforce, and this just goes on to show how bad their financial situation is.
In a recent article (Nissan is planning on cutting $2.8 billion dollars in fixed costs – Datsun brand to be axed again) we had covered the new strategies that Nissan intends on employing in order to make it past this pandemic, and to find a way to recover. Their strategies quite surely are not pretty as they are are thinking of making a $2.8 billion dollar cut, shutting down more than 3 production plants, reducing their sales limits to 5 million which is a million lesser than their initial target.
Furthermore, Nissan will be focusing primarily on core markets such as China and USA, and in other markets, they would try to reduce their presence. Moreover, Nissan will also be killing of the Datsun brand once again, and they believe by engaging in these strategies, they would stand a chance to pull through this adversity. 
Mitsubishi, the third partner of this alliance does not bring in good news either, as they recently reported an 89% decline in profits, and naturally, all 3 brands will soon have to take some harsh steps to ensure their survival. There will be many obstructions in the path of the trio's alliance, and I truly hope they are agile enough to jump past them and make it past this arduous struggle.