Auto Business
News
Charles Leclerc and a Ferrari SF-90 star in the remake of C'était un rendez-vous
Claude Lelouch is, the original director is remaking the world popular movie C'était un rendez-vous and some scenes of the movie required Leclerc to pound the streets of Monaco with the help of the SF90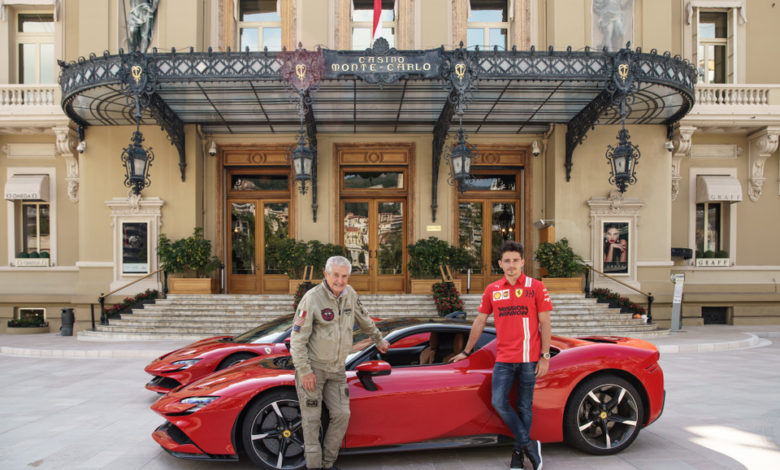 The French director Claude Lelouch is remaking the vastly popular movie C'était un rendez-vous, now as alien as this name may seem to some people, why this would interest any car enthusiast is because the original version of this movie had a scene which is regarded as one of the finest and most enthralling scene's of motoring cinema. A young Monegasque F1 driver in an Italian hyper car on the street circuit of his home town is a definite recipe for some breathtaking visuals. Hence, to reprise the legendary scene, Claude Lelouch directs this masterpiece of a sequence.
Here's a link to the Youtube video by The Jornal: https://www.youtube.com/watch?v=NsVHynIUuBk
To shoot the scene which goes down in history as the best piece of automobile cinema, C'était un rendez-vous, director Lelouch placed a camera on the front end of his 6.9-litre Mercedes-Benz 450SEL and using this car, he shot an 8 minute scene. It'd have been quite an adrenaline gushing moment as we see the car running past red signals, paying no attention to street signs and even jumping onto the pavement.
Due to the relatively low revving engine note of the Mercedes, Lelouch dubbed the Mercedes engine note with that of a Ferrari 275GTB. Since then, the automobile community has always hailed this scene to be one of their favorites, and even though the Mercedes was responsible for shooting this scene, it is the Ferrari which is always remembered due to its ear pleasing engine note.
Just yesterday, the 24th of May would have been the day when the Monaco Grand Prix should have taken place, but due to the Coronavirus crisis, it had been cancelled. However, Lelouch shot the scene for his movie yesterday, and this resulted in Leclerc taking the 986 HP bi-turbo (Sorry Mercedes!) V8 hybrid SF90 Stradale through the empty roads of Monaco, and rumours suggest he hit the 150 mph while doing so. In a way, even though the Monaco Grand Prix was missed out, thanks to Lelouch and Leclerc, the people and Monaco and us still got a little bit of motor action.
Talking about the hotshot Leclerc, he was extremely happy to be a part of this project, he even said "It was an amazing day, an amazing experience. The car is unbelievable to drive (and) there's so much power." I would completely agree with him on both the subjects. Furthermore, Leclerc did express that he was missing out on racing, and could not wait to get back to driving in F1. He has been playing the F1 2019 video game, and has entertained us quite a bit with his hilarious antics and performance as well.