Auto Business
News
Range Rover and Range Rover sport ditch the diesel engines in India?
The Range Rover and Range Rover sport will now be only available in petrol engines.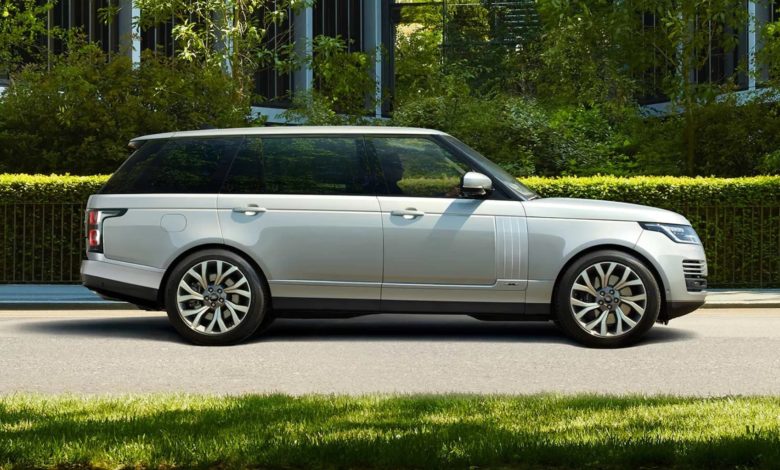 Almost 2 months back, we had reported that 'Jaguar Land Rover's V8 Diesel has been discontinued' and it looks like this change has finally taken effect within the Indian markets. The diesel engines of the Range Rover and Range Rover Sport have been taken off from the Indian website of Land Rover, and this means that the V6 3.0 litre producing 255 ps and 600 nm of torque and the V8 4.4 litre making 355 ps and 740 nm of torque are no more available for purchase.
Diesel engines have often been the choice for full sized SUVs in India. But, it looks like the timeline for these engines is nearing their end. The rate of emissions released from these engines is extremely high and due to its polluting nature, it has been discontinued. Does this mean that we will not have diesel engines being offered from Land Rover anymore? Well, No!. That is not the case here. What JLR will be doing is evolving to adapt to the future i.e. the hybrid era.
Electric vehicles are the future, and the bridge to that future starts with turning the vehicles into a hybrid. Some brands such as BMW, Mercedes Benz and Toyota have already begun evolving their line-up of cars, by including an electric or hybrid variant in most models offered by them. In similar fashion, we could expect the the 3.0 turbo-charged engine to make a comeback to Range Rover and Range Rover Sport, in a hybrid avatar.
As per our previous reporting, it seems to me that the 3.0 litre diesel engine could return in 2 forms, one with in a V6 mild hybrid system form producing 300 ps or 220 kW and the other form being the 3.0 engine with the same V6 mild hybrid system but thanks to system tweaks and modifications, it would make 350 ps or 257 kW. I really hope these engines make their way into India as not only will this engines be a tad bit kinder to the environment, but they could set a trend which might just force other big brands to launch their hybrid/electric motors in the Indian market.
The 3.0 litre diesel with 300 ps can run down 0-60 mph in a brisk 7.1 whereas the 350 ps 3.0 litre incorporated in the Range Rover Sport will accelerate from 0-60 in a quick 6.5 seconds. Who ever said that hybrids and electric are slow, I would urge you to re-think your statement.
There have been no statement from any spokesperson of Range Rover India about this switch being made, but it could be entirely possible that these engines would find their way into the 2 vehicles.