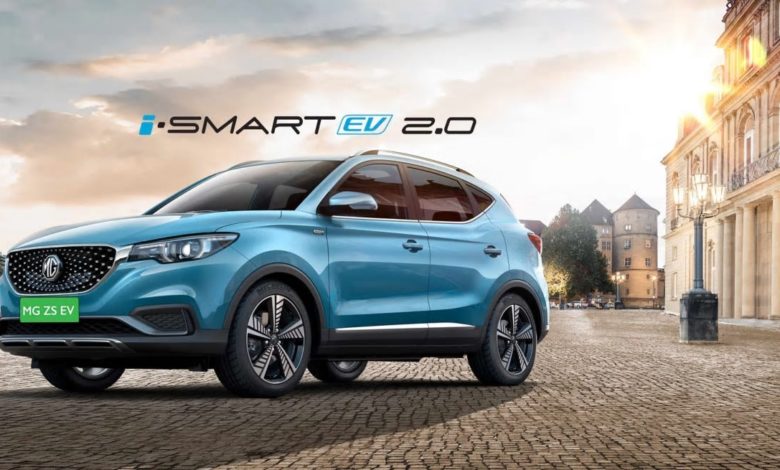 Morris Garages India and Tata Power have recently announced signing of an MoU, under which Tata Power will work in tandem with Morris Garages India to set up 50 kW DC fast chargers at a select few MG dealerships. Tata Power is India's largest integrated power company.
Furthermore, this association will also work on providing end to end EV charging options for MG. These stations will support charging abilities for individuals who own a MG ZS EV and other EVs as well, as long as their vehicles are compatible with CCS (Combined Charging System) and CHAdeMO charging standards. The trend of electric vehicles is on the rise in the country, this can be proven by the healthy sales of the Tata Nexon EV and the relatively decent sales rate of the MG ZS EV and Hyundai Kona.
Praveen Sinha, Managing Director and CEO of Tata Power said "As India's leading integrated player in the EV charging space, we aim to provide customers a seamless charging experience. We are confident that this partnership with MG Motor will further boost our country's ability to adopt the electrified range of vehicles that MG Motor has to offer." Tata Power at the current point of time has more than 180 charging stations, in 19 different cities of India, and as per their plan for the future, they intend on installing 700 more charging points in the country.
Rajeev Chaba, MD and President of MG India also went on to say "Further strengthening our commitment to India, we aim to provide our customers with a robust charging ecosystem to promote the adoption of cleaner and greener mobility solutions. With a partner like Tata Power, a renowned major in the field of power & renewable energy, we are confident that we will create a distinct synergy together."
Electric vehicles are the future, and most countries have begun to move on from ICE (Internal Combustion Engine) based vehicles to cleaner and greener powertrains such as electric or hybrid vehicles. In India, the electric vehicle options are not many, but the problem lies in the fact that the infrastructure within the country is not ready to support the switch to EV vehicles. However this infrastructure is being steadily worked on. If other automakers (much like Tata and MG) join hands and work on building more charging stations together, the market will surely show more interest and belief in electric vehicles, and that could effectively turn the tide in favour of the EVs.