Auto Business
News
Apple CarKey is here, a new NFC-enabled way of locking and unlocking your vehicle
This new feature by Apple will debut with the upcoming next generation BMW 5 Series in 2021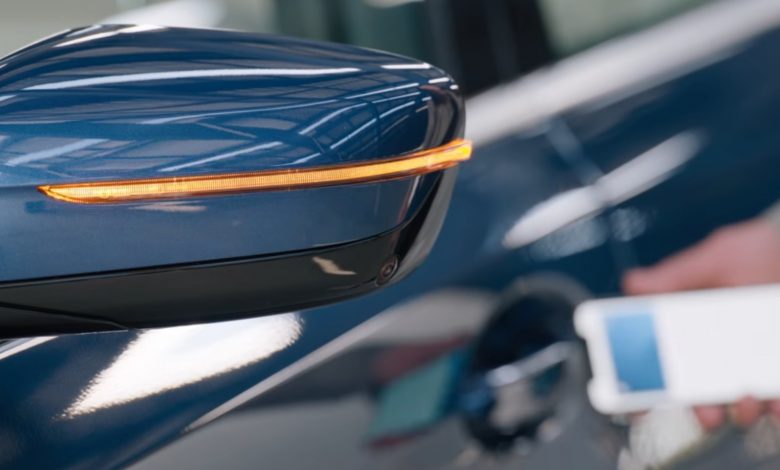 Apple just concluded its first, virtual-only WWDC event (Worldwide Developers Conference). And along with all the iOS/iPadOS/MacOs updates announced, the Cupertino-giant also announced the much anticipated, "CarKey".
CarKey will let users lock/unlock their compatible vehicles using their phones, leveraging the company's U1 chip in its devices. This feature will be a part of the latest Apple Software update iOS 14, with a later release for iOS 13 as well. German automaker BMW has partnered with Apple to launch CarKey, first to their refreshed BMW 5 Series, with other BMW models sporting this feature later. While Apple refers to this digital method of unlocking/locking as CarKey, BMW will calls it 'BMW Digital Key'.
How does Apple CarKey work ?
Firstly, the owner has to pair their iPhone with the car supporting Apple CarKey. Apple CarKey is reliant on NFC (Near Field Communication), and using this, the owner of the vehicle has to place their iPhone or Apple Watch near the door handle (which would house the vehicle's NFC reader panel). After doing this, the individual would have to authenticate this action via Face ID or Touch ID, and on completing this, the owner can unlock the vehicle. An Express Option is also available, and with this, the authentication steps are bypassed. Apple has stated that they are working on an industry-wide standard which would use the new U1 ultra wideband chip, instead of using NFC.
What else can Apple CarKey do ?
This dandy new feature from Apple has a few other tricks up its sleeve. Using Apple Wallet, the owner of the vehicle can send the 'digital key' to 5 people, in the form of a message. While doing so, he/she can limit their usage of the car to unlocking the boot, unlocking the doors, and being able to drive the vehicle. Furthermore, the top speed, horsepower available, maximum infotainment system volume and other restriction are also offered. Once the individuals who have access to these digital keys enter the vehicle, they can switch the car on by placing the iPhone on the wireless charging pad, and pressing the ignition button.
What if my phone runs out of battery, will I not be able to use my car ?
This is a genuine reason to worry about, but Apple has thought about this. Even after the battery of iPhone has depleted completely, a power reserve function will allow the user to use the CarKey feature. This power reserve function will be different for different iPhone models, and the CarKey function will be operational even after 5 hours of the phone battery being dead. However, if the user chooses to turn the phone manually, then the CarKey function can be accessed only after the phone has been powered back on.
Which vehicles will support Apple CarKey ?
Apple did not mention any other automaker brands apart from BMW, for now it appears that only BMW vehicles will be supporting this feature. Amongst BMW vehicles, the new 5 Series will the first BMW to use this feature. BMW has announced that 'BMW Digital Key" for iPhone will be available in 45 countries, and BMW vehicles such as  1, 2, 3, 4, 5, 6, 8, X5, X6, X7, X5M, X6M and Z4 will support this technololgy, provided that they are manufactured after July 1st 2020.
Other features offered of iOS 14 for Apple CarPlay
Apart from Apple CarKey, during the WWDC event, Apple also updated CarPlay. CarPlay will now sport new wallpapers and users can add custom wallpapers as well. Furthermore Apple Maps will pinpoint electric car charging stations, parking locations, food take out option etc.
The idea of digital keys is not particularly new though. Many automakers (BMW included) have provided this option for Android smartphones, in the form of different apps. However, Apple CarKey is built into the central system of iOS and works using proprietary Apple chip, making it more secure. Furthermore, other automakers or technologies do not provide features whereby digital keys can be shared. In the coming time, we could surely see this technology of Apple being supported by other automakers as well. We truly are entering the future, but this also make our phone 10x more important, hold on to your phones folks.