Auto Business
News
BMW begins production of the 4 Series Coupe along with a few other updated models
Following the online premiere, BMW kickstarted production of the 4 Series Coupe earlier this month.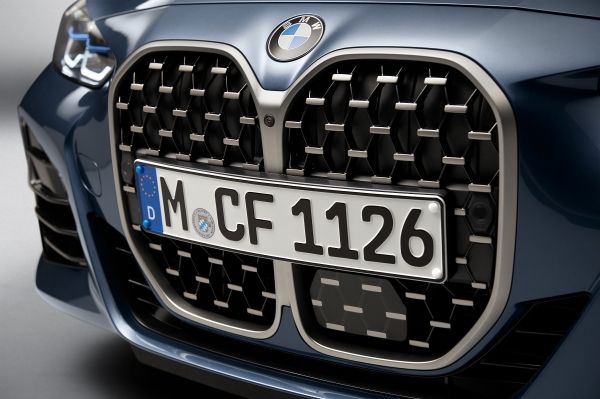 This month marked the beginning of production for 5 models at the BMW Group's Plant Dingolfing, which includes the elegant new BMW 4 Series Coupe. The sporty Coupe is accompanied by the BMW 5 Series Sedan, the BMW M5, the BMW 5 Series Touring, and the new BMW 6 Series GT. They're all set to roll off the production line together encompassed in sharper looks, mild-hybrid tech and much better long-distance capabilities.
A sporty new Coupe
Two-door sports coupes have been a signature production of BMW and have a pretty high demand market, especially in the US, UK and Germany. The first Coupe to be produced at Dingolfing was the BMW 6 Series Coupé in 1977and now 43 long years later, the new BMW 4 Series Coupé is following in its tracks.
In terms of construction, the 4 Series Coupe has a lightweight build thanks to the use of aluminium( produced by the Dingolfing press plant) in the bonnet, front side panels and doors. The adjacent Dingolfing component plant supplies the galvanised front axle support, front and rear axle and axle transmission as well.
The top-range model, the BMW M440i xDrive Coupe sports a powerful 275 kW and 374 hp six-cylinder in-line petrol engine capable of performing rapid sprints of 0 to 100 km/h in 4.5 seconds. The petrol and diesel versions should be availabe by October this year with two six-cylinder in-line diesel engines that will be joining the market in March of 2021.
Head of BMW Group Plant Dingolfing, Christoph Schröder said: "Despite the temporary suspension of production and one-shift restart under coronavirus conditions, we have managed to release the new BMW 4 Series Coupé, BMW 5 Series and BMW 6 Series Gran Turismo on schedule, with the highest level of quality. This is a tremendous achievement by the team in Dingolfing and the entire process chain that has earned my utmost respect."
Updated models
Alongside the 4 Series Coupe, 4 other updated models from the BMW 5 Series and 6 Series have also begun production at this plant. The BMW 5 Series has already sold more than 630,000 vehicles from the current model, and they no doubt the new products will be successful as well. They updates include a sharper look, enhanced BMW kidney grille, new LED headlights, new rear lights and such. They even offer multiple electric drive train options all set to be available by November 2020.