Auto Business
Global automakers suffer plummeting sales in India due to COVID-19
A year on year comparison shows the plummeting sales of companies like Toyota, Ford, Honda and Nissan.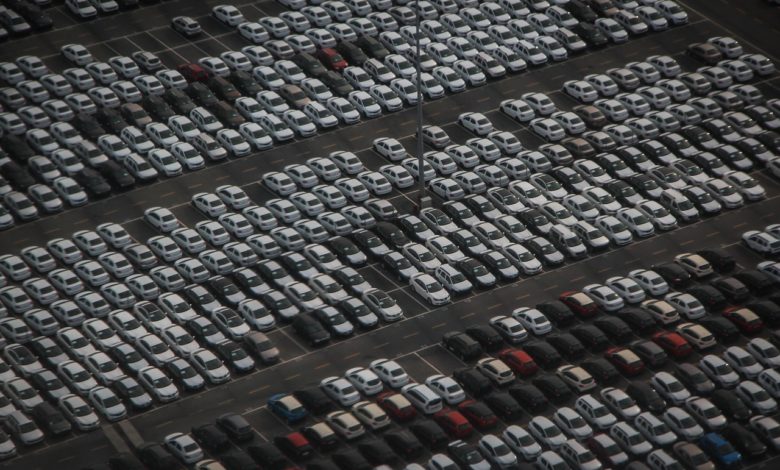 While some automakers recorded 'decent' and relatively healthy sales (taking the current pandemic into account), certain automakers have witnessed a considerable drop in sales.
French automaker Renault, sold a total of 4,634 vehicles in June 2020, and in June of 2019, they managed to sell 5,400 units. In a way, they have suffered a 14% fall, which is not particularly worrying, but with sales like these, their future in the country surely does not seem very promising.
Surprisingly, Japanese automaker Toyota has not secured a rank in the top 5 selling automakers of the country. Toyota Kirloskar Motors registered sales of just 3,886 units, which is 63.54 % (June 2019 – 10,603 units) lesser than the cars they sold in June 2019. They would be hoping to increase their sales, probably, the Urban Cruiser, their upcoming compact suv, could do it for them.
Next comes Ford, the American automaker recorded sales of 2,639 units, a YOY (year on year) comparison shows a drop of 50% sales. In June 2019, Ford had sold 5,333 units. Morris Garages India, which is a new-comer in the Indian market, garnered sales of 2,012 vehicles.
German automaker Volkswagen, hit the 1,510 mark, a 39% reduction if compared against their 2,463 sales of June 2019. Czech automaker Skoda capped sales of 790 units, which is not a big fall, as a YOY comparison shows a 20% fall. With their recently launched Karoq, Skoda would be hoping to see a relative increase in sales.
It seems that the Japanese have had it difficult in India this year, as yet again, Nissan has been brought down by almost a fall of 81% in sales. Last month, Nissan sold just about 576 cars, in the same month, last year, the automaker achieved sales of 3,007 units. The upcoming Nissan Magnite could be a game-changer for them, alas, the launch of the vehicle has been postponed to 2021.
The worst affected automaker has been Honda, who have suffered an 86.54 % fall. With just 1,398 sales, Honda has a lot of homework to do, as in the same month, in 2019, the Japanese automaker made sales of 10,314 units. Hopefully the new Honda City could help in bringing in some new sales. Furthermore, just today, Honda has launched the facelifted WR-V at Rs 8.5 lakhs (ex-showroom).
At the end of the list sits Jeep, who experienced a 69.30 % drop in sales. In June 2020 they sold 256 vehicles, while in June 2019, they attained sales of 843 units.