Auto Business
Connected Car
Mercedes' MBUX update will be revealed on July 8th
Mercedes has teased the 2021 S-class with a sneak peek of the interior. And well, it is clear that Mercedes has its focus set on the new MBUX based infotainment system.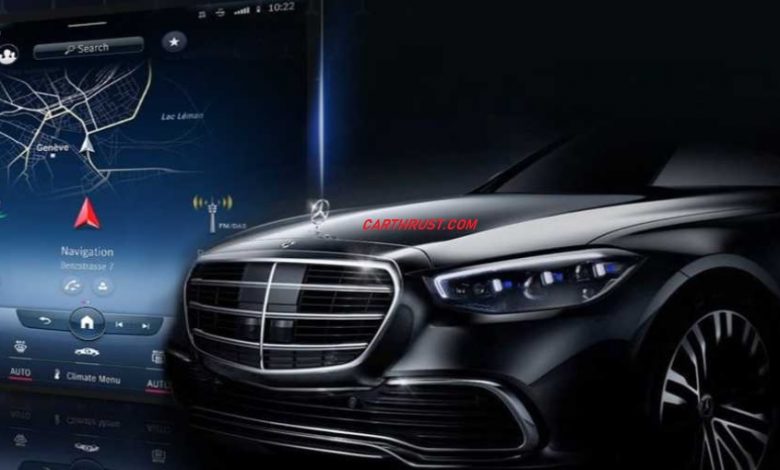 The last time we had some info on the 2021 S-class, it was back in February of this year. The car was appearing to be a way too simple to be an S-class. I'll be honest, the exteriors of the car seems to be going in the direction of an Audi A8 and I do not think anyone considers THAT as tasteful. Although, I'll hold my judgement till the actual car is revealed. What we have today is a teaser from the company that showcases the huge infotainment screen and the reveal of a new MBUX system.
The digital reveal will happen on July 8 at 11:30 A.M. CEST and you must expect this new unveil to be more about the infotainment system than the car itself. The new MBUX will involve a rather large touchscreen. This new trend of tablet like screens and android like UI was started by Tesla and it really was an eye opener for consumers and carmakers alike. Needless to say that the older S-class was outdated in terms of screens or UI but, Mercedes feels the need to update its MBUX because of Tesla and BMW's seamless interfaces.
The new system will most probably be oriented towards a portrait based screen for the infotainment while a huge landscape display for the driver. It will include all of the vehicle's controls including the aircon, seat adjustments, sunroof/moonroof and the likes. Apart from this, you will have your usual driving modes and suspension modes control from the screen along with the media controls for your smartphone.