Formula 1
Fernando Alonso to make a return to F1 in 2021 with Renault
Yeaup! All the speculations actually prove to be true. Fernando Alonso is indeed returning to F1 with Renault to solve the driver situation for Cyril Abiteboul's team.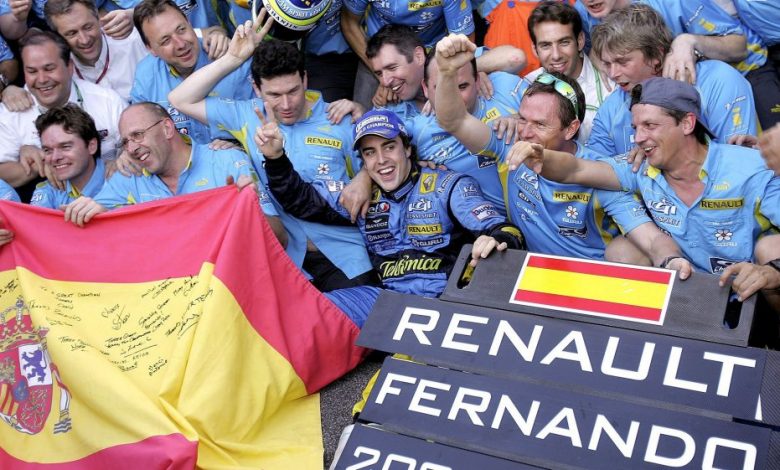 If there was a news more confirmed than Vettel moving away from Ferrari, it was Alonso's signing. This became even more sure when Daniel announced his plans to shift to McLaren F1 team from 2021. So, this is not exactly breaking news but, more of an "it's official." Yes Fernando Alonso has been signed by Renault for their 2021 F1 season.
Renault F1 team has been having a hard time in F1. Their car's reliability had been in question since the nightmare 2019 season and then Daniel Ricciardo's shift to McLaren in just 2 years was a confirmation of what was wrong. Couple this with Renault's crisis in terms of their automotive business and there was a point where Renault could've ended their F1 team.
But, Renault is not the one to back down. The regulations change shifting to 2021 was another stab in their chest yet, they are confident of their future performance. The only problem being finding good drivers. Not being able to find drivers is a tough one for any team owing to how many aspire to be in F1. Alonso's signing is big news for Renault. It is kind of ironic as well since, Alonso exited F1 from Mclaren and we all know how those conversations were.
But then again, Mclaren has a come a long way from that and Renault is not able to keep up so Alonso's signing could either mean a turnaround for the team or just another exchange of cribbing from the cockpit.
It is kind of like a reunion too for Alonso as the Spaniard will become the first driver to have three separate stints with a single Formula 1 team, having raced for Renault between 2003-06 (when he won two world titles), 08-09 and now from 2021 onwards.
Renault did not reveal the length of the deal, but it is believed to run for two seasons, allowing Alonso to use his immense experience to help develop the Anglo-French team's challenger for F1's radical new rules in 2022, before racing the machine himself.
"The signing of Fernando Alonso is part of Groupe Renault's plan to continue its commitment to F1 and to return to the top of the field," said Abiteboul. "His presence in our team is a formidable asset on the sporting level but also for the brand to which he is very attached.
"The strength of the bond between him, the team and the fans make him a natural choice. In addition to past successes, it is a bold mutual choice as well as a project for the future. His experience and determination will enable us to get the best out of each other to take the team towards the excellence that modern Formula 1 demands.
"Alongside Esteban, his mission will be to help Renault DP World F1 Team prepare for the 2022 season in the best possible conditions." Those are some bold words from a team having a really hard time catching up to the mid-field. Will they be able to achieve these aims though, is something I am eager to find out.