Auto Business
News
Homecoming: Lotus announces all new manufacturing plant in Norwich
The lightweight structure facility and the steel fabrication plant will be combined to form an all new facility in Norwich.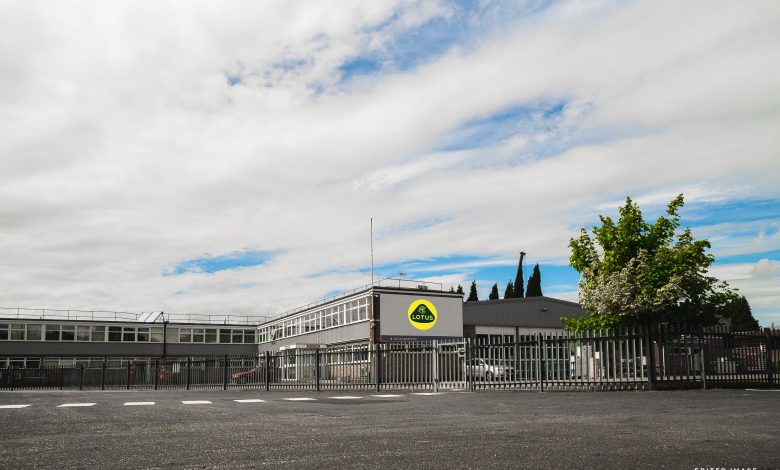 Lotus has announced that its steel fabrication plant ( located in Norwich) and its lightweight structure facility (located in Worcester) will be combined to form an all-new facility in Norwich, leading to 125 jobs ( 50 initial roles which will increase to 75), and paving the path to a new era for the homegrown company.
The 12,300 m2 Hurricane Way factory will be converted to a new high tech sub-assembly facility to house manufacturing of the award-winning aluminium extruded and bonded aluminium chassis for the Evora, Exige and Elise Lotus sportscars, along with manufacturing of aluminium components for other global car companies. The facility will also house the steel welding and fabrication of sub-frames, suspension components and other key parts for Lotus cars.
Since Lotus' ownership was changed back in 2017, it has been able to sell cars at a mass level. Because of that, it has outgrown its facilities and Lotus are planning to make major changed and shift to bigger facilities.
David Hewitt, Executive Director of Operations, Lotus Cars said: "By bringing the aluminium chassis and steel sub-assembly manufacturing businesses together into one facility, we can further improve upon efficiencies and productivity for Lotus manufacturing. Being located close to Lotus' HQ in Hethel, Norfolk, where all Lotus cars are assembled, will also benefit the business as we expand further into the future."
New Anglia Local Enterprise Partnership (which works with businesses, local authority partners and education institutions in Norfolk and Suffolk) and Norwich City Council helped secure the move.
Chris Starkie, Chief Executive of New Anglia Local Enterprise Partnership, said: "We are delighted to have helped Lotus complete this deal to develop a new production facility in Norwich. It underlines the commitment of this globally-recognised brand to the county with which it is synonymous, and reinforces our region as a centre of excellence in low volume, high-tech manufacturing.
With the expansion, moving back to their home ground, new jobs and cooperation from local authorities, the future looks nothing but absolutely great for Lotus and their cute little, rocket in pocket cars.