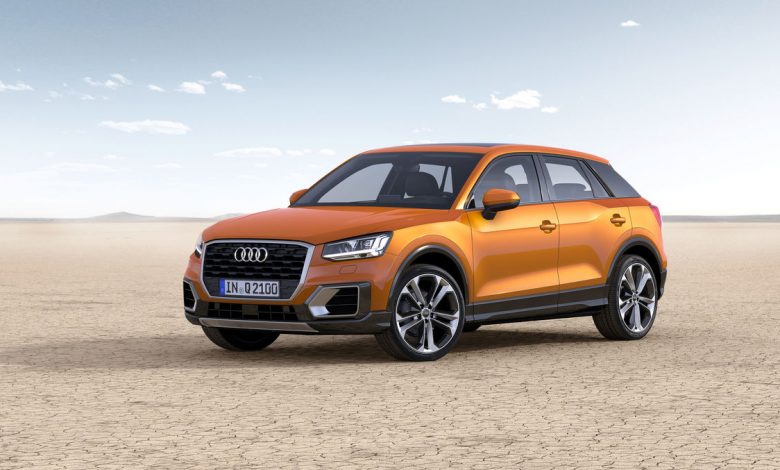 Audi's latest pocket rocket, the Q2 is all set to launch in September 2020 and from what it looks like, its gonna rock the compact SUV segment in India. Built on the VW Group's MQB platform, the Q2 measures 4,191mm in length, 1,794mm in width, 1,508mm in height, and has a wheelbase of 2,601mm. It is basically Audi's version of the VW T-Roc so, expect an uncanny resemblance.
The Indian automobile market has seen the domination of compact SUVs since late 2013. Everybody has made a big switch from sedans to crossovers and they have their reasons. They are practical, affordable, efficient and give a sense of pride of a "big" car. A pride that is something very close to Indians. Indian manufacturers have hence taken advantage of this opportunity and flooded the market with cars like the Renault Duster, Ford Ecosport, Mahindra XUV300 and the Tata Nexon.
It got so popular that it caught the eye of the Germans. So, each of them came up with a 'cheap' and compact SUV of their own. The result was a Mercedes GLA, BMW X1 and an Audi Q3. Although, the market is quite mature now. Many home grown automakers and the Koreans are offering feature set and design challenging enough for the high priced German ones. So, the Germans are responding. Audi is the first one to come up with an even smaller compact SUV, the Q2
In terms of design, though instantly identifiable as a typical Audi SUV/crossover, the Q2 sports a number of bespoke styling touches that lend it a unique character. Upfront, there's a large, single-frame grille flanked by a pair of chunky headlights. The black cladding across the bumpers, wheel arches and running boards give it a rugged look. International models even come with an R8-style blade on the C-pillar that can be optioned in multiple finishes. At the rear, a wide tailgate and square-ish tail-lamps provide it with a squat stance.
On the inside, it has acquired the previous-gen Audi cabin. That is an indirect way of saying you won't like it much. The Q2's cabin is based on Audi's previous-gen interior design language. Though it might lack the sheer flash value that modern Audi cabins bring along, it makes up for it with a neatly executed design.
Key highlights include turbine-style air vents and a high-set multimedia screen that can be operated via a rotary dial placed on the center console. Given the compact dimensions, passengers could find the space at a bit of a premium. Boot space is rated at 405 litres for front-wheel-drive versions, however, the Quattro all-wheel-drive layout that we will be getting, sees the capacity fall to 355 litres.
Talking about the powertrains, Audi's entry-level SUV will be introduced solely in the 40TFSI guise which will pack in a 190hp/320Nm, 2.0-litre turbo-petrol engine. This will provide the Q2 with enough firepower to hit the 100kph mark from a standstill in 6.5sec (claimed) and continue to a top speed of 228kph which is blisteringly quick and agile, something all petrolheads wanted for a long time. It would be mated to a seven-speed dual-clutch gearbox and also has the award-winning Quattro system. 
The expected price of the Q2 to be in the Rs 30-39 lakh range (ex-showroom), which would make the Q2 the entry point to Audi's range in India. If launched at this price point, it has some serious value for money to offer. As such, it will primarily be pitted as an urban SUV for first-time luxury car buyers. Being half a size smaller than rival brands' entry-level SUV offerings like the BMW X1, Volvo XC40 and the upcoming Mercedes-Benz GLA, the Q2 will have no like-for-like contenders in our market. 
From what it looks like from the facts and figures, it looks like the perfect recipe for Indians. Small, efficient, capable, fast and compact, and that too for an attractive price tag. Will Audi have the fairytale story from being the underdogs to the top dogs or will it all go to vain? Let's see