Auto Business
Electric
The Lamborghini Sian Roadster – Hot new or same old?
At this point, Lamborghini is capitalizing on the success it garnered from its impressive lineup of the Huracan, Aventador and Urus. But, even hardcore Lambo fans are starting to notice that Lamborghini is not making "new" cars anymore. Their "evolution" of the Aventador for a hefty price tag is starting to become questionable.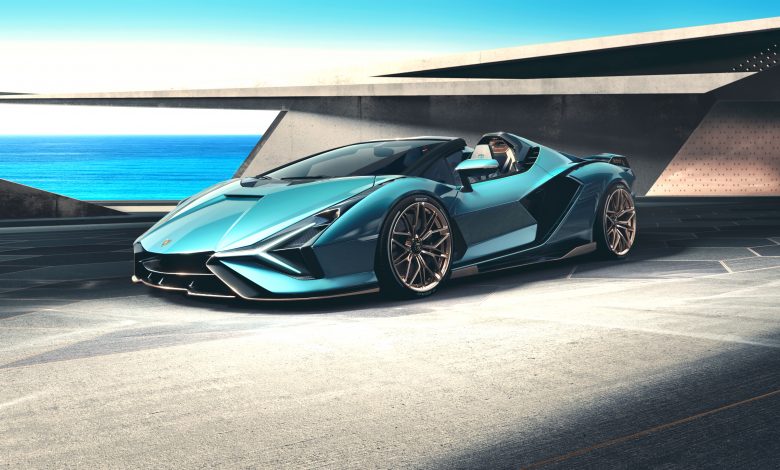 So, here it is, the latest "hypercar" from Lamborghini. Its called the Sian Roadster which can possibly revolutionize the entire automobile industry, let alone the hypercar market. Lamborghini has left no stone un turned with pushing everything to the limit and managed to look sexy while doing that.
When Lamborghini was founded in 1963, it had one motto: to look and be fast and since then, they haven't looked back. From introducing the Muira to revolutionizing the use of carbon fiber in the Sesto Elemento, they have also found a way into our hearts and the best part is they never stop trying. I mean the ALA system in the Huracan performante had gotten Audi to wonder why they couldn't think of it when they have so many resources?
So in the era of hypercars and hybrids, where every second company is producing power-packed and fuel gulping beasts, how could Lamborghini come up with something new, something that makes us go wow! Lamborghini did give us their answer but, is it interesting anymore?
Well, firstly, It looks absolutely menacing from the outside with sharp lines edges you'd expect from a Lamborghini. The Y shaped head lights, inspired by the Veneno, gives it a very bold and aggressive stance and Lamborghini has been true to its heritage with the Countach inspired rear lights. Also included are heat-sensitive cooling vanes on the rear deck that rotates according to the engine temperature, aerodynamic 'air streamers' at the rear and a retractable spoiler that sits flush with the engine lid while the car is stationary. According to Lamborghini, removing the roof has had no effect on the Sián's aerodynamic efficiency. So, yes! It definitely has evolved engineering and is more under the hood than just a body kit fitment of the Aventador.
Yet, its nothing new at all with the powertrain. It has an upgraded version of the Aventador's naturally aspirated 6.5-litre V12 alongside a 35hp 48V electric motor which is integrated into the gearbox for zero-emission low-speed maneuvers. And THAT is our grudge. Lamborghini was supposed to be for enthusiasts. Bentley charging exorbitant sums for a modified Continental GT and making it limited edition is fine. Because we expect it from them. So when Lambo followed track, it was heart break.
Although, its not all bad news. There is quite a bit of engineering in it. The biggest concerns for super car makers to go electric is the weight. These lithium ion batteries are very heavy, take a lot of time to charge and need a lot of cooling.In fact, this is why even Koenigsegg didn't go electric because it is almost impossible to attain their current power to weight ratio. What Lamborghini did to bypass some of these issues is instead of using lithium-ion batteries, Lamborghini has used super-capacitors which they claim, have quick charge and also doesn't need to cool down. The weight remains a concern still hence, no fully electric powertrain.
The electric motor is also used to flatten the Sián's acceleration curve, kicking in to provide torque fill that mitigates the effects of deceleration during gear changes. An added benefit of this, Lamborghini says, is that "the pilot will feel only the pull backward of acceleration, eliminating uncomfortable jerking movements". The result of all this? Top speed to 350 kmph an hour and a 0-100 sprint under 2.9 seconds. Hence, nothing really significant or worthy of even the hypercar tag.
It is very evident that in the era where hypercars are easily producing 1000 bhp and breaking the 400 kmph marks like its child's play, the Sian has felt a little short and isn't worth the price considering it comes with a price tag of $2 million. But here is the thing, the super-capacitors technology is just a newborn baby right now and from what it looks, it has a lot of potential. Only 19 units would be produced and have already been sold which is obvious. It is the perfect time to invest in a limited run multi-million dollar vehicle which has to be a garage queen anwyway.