Formula 1
Renault lodges formal protest against Racing Point
The Renault F1 team has issued a protest to the stewards post the Styrian GP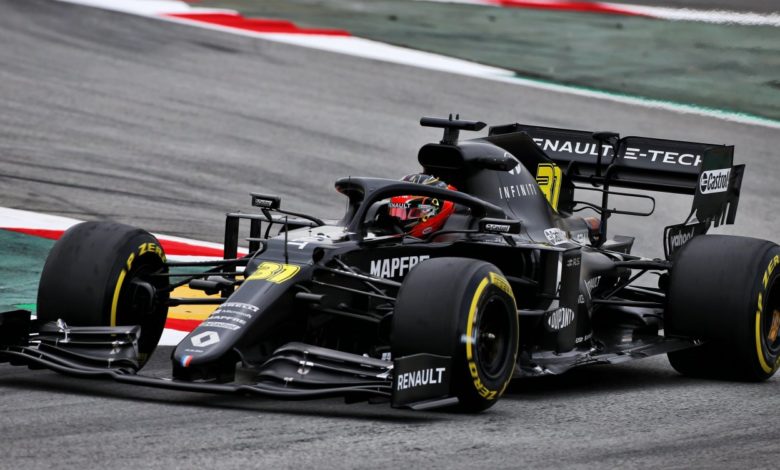 Tensions flared on Sunday following the Styrian Grand Prix in Austria. Renault launched a formal protest with the GP officials regarding legalities concerning Racing Point, whose machines showed uncanny similarities to Mercedes. Some even dubbed it 'the pink Mercedes' during testing. A handful of other teams seemed to have similar thoughts as well. If there was anything to draw your attention away from Lando "Lightning McQueen" Norris' final lap, it was a rather competitive Racing Point.
Renault seems concerned with the RP20 and its adherence to regulations. The premise of the protest is that the RP20 has similarities to last year's title winner- the Mercedes W10. Racing Point Team Principal Otmar Szafnauer defends them saying they merely looked to adopt aerodynamics.
The RP team secured 6th and 7th with Sergio Perez and Lance Stroll respectively. Renault's Daniel Ricciardo followed behind to finish in 8th at the Red Bull Ring in Spielburg, Austria. Renault's formal protest primarily appeals to the FIA Formula 1 sporting regulation's appendix 6 regarding 'Listed Parts'. Renault believes Racing Point is in breach of article 2(a) and 2(c).
The article states- 2(a): "A competitor shall, in respect of the Listed Parts to be used in its car in Formula One, only use Listed Parts which are designed by it." 2(c): "In the case of the Outsourcing of design, such third party shall not be a competitor or a party that directly or indirectly designs listed Parts for any competitor".
A tweet by Renault F1 Team confirms this protest stating- "We confirm that Renault DP World F1 Team has submitted a request to the stewards of the Event for clarification on the legality of the Racing Point RP20. We have no further comment on this matter until the stewards have arrived at a decision."
Further news from F1 Instagram official page says "Renault's protest has been admitted by the FIA stewards. Parts of the Racing Point and Mercedes cars will be sealed for further examination".