Auto Business
News
Obsession with long: A new Audi A7 Sportback LWB version in the works
Will it turn heads like the Mercedes E class LWB?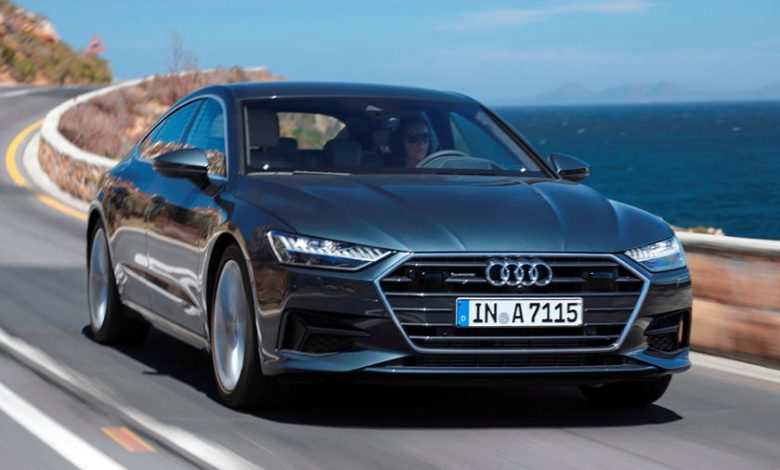 The world saw a shift from royalty to practicality a couple of decades ago. The whole automobile industry started to shift from long-ass Cadillac's to smaller, more fuel-efficient cars since the mid-'70s. And they make more sense too. They are small, luxurious, practical and most importantly align with the Gen Z thought process of "showing off doesn't make sense".
The American and European countries took it well, but countries like China and India still love them big beauties. The previous-gen E class LWB was welcomed with open arms in India and so were the Audi A8L and the A6L which, for the fact of the matter, having a length of 198.8 inches, is longer than the flagship sedan, the A8. And they are back at it again.
Its the LWB version of the Audi A7 Sportback, which will be available only for the Chinese market.  A government document obtained by Reuters reveals that Volkswagen AG and its Chinese joint venture partner SAIC Motor are investing 4.13 billion yuan ($590 million) to revamp their car plants in Shanghai to build new Volkswagen SUVs and Audi sedans, starting with the Audi A7L. Currently, SAIC Volkswagen only builds VW and Skoda-badged cars.
The revamp will be completed by the end of the year, which is the result to the increase in demand of luxury cars in China.
Though the A7 is no small car offering 37 inches of legroom, the longer wheelbase version would be far more comfortable and grand. The same 3.0 turbo V6 48-volt mild-hybrid system producing 335 hp and 369 lb-ft will be used in the LWB version, which is powerful enough to move the "ship on wheels".
This recipe is a tried and twisted by Audi, making different versions of their regular cars. They even started the 4 door coupe thing, ' the Sportback' , which is kind of ugly but only time will tell, if this recipe would still rock the tastebuds or people will puke it out in the showrooms.