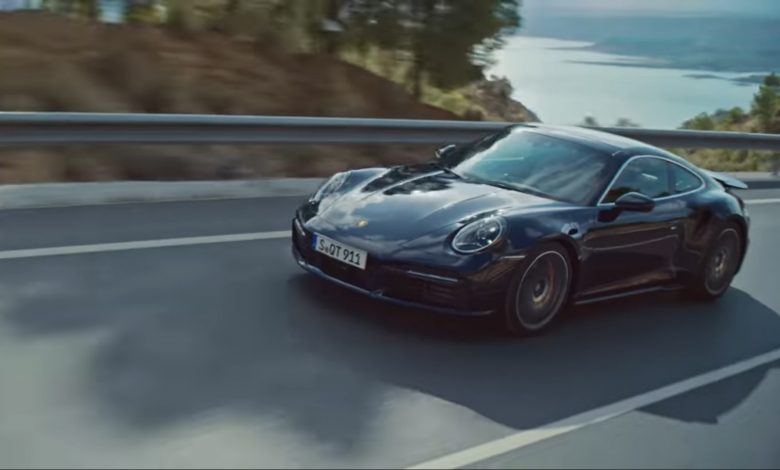 Since the initial launch of the Turbo back in 1974, it's been an iconic image and a standard-setter for sports cars. About 45 years later, they're still going strong. And they are set to go stronger as Porsche announces the release of the next generation 911 Turbo Coupé and Cabriolet. This new arrival is expected be as powerful as its predecessor, the Turbo S and a great new addition to the everyday-use sports car lineup.
Powerful new engines
The new 911 Turbo improves performance, intake and responsiveness using a new charge air cooling system and piezo injectors alongside symmetrical VTG turbochargers. The piezo injectors allow for precise fuel injection that translates to better efficiency. The 6-cylinder boxer engine will have a formidable output of 572 bhp and 750 Nm of torque. The machine can sprint 0-100 km/h in a quick 2.8 seconds and uses an eight-speed PDK gearbox. You can also opt for a sports exhaust system.
Exterior
The new Porsche is fairly wider, 1,840 mm at the front ( increased by 45mm) and 1,900 mm at the rear axle (20mm increase). It sports the standard LED headlamps with PDLS Plus and the continuous LED light bar at the rear. It also features electronically controlled cooling air flaps and larger front and rear spoilers for better aero. The AWD couples with Porsche Traction Management (enabling it to transfer even more power to the front wheels).
The dash screen takes up about 10.9 inches and let's not forget the sonorous BOSE surround sound system.The new Porsche 911 Turbo comes with the additional lightweight design and sports packages. This weight reduction is achieved by use of  lightweight full-bucket seats and removal of rear seats. The sport trim comes in black and carbon, with an addition of exclusive taillights. Other personalisations include Porsche InnoDrive with adaptive cruise control, Lane Keeping Assist with road sign recognition and Night Vision Assist.