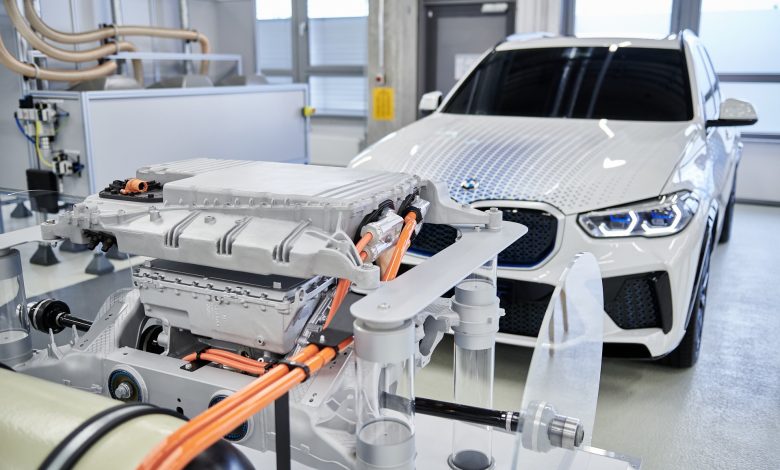 BMW has announced their intentions to make a move in the direction of sustainability and proper resource utilisation as part of a new strategy for targets they have set for 2030. This includes the 5-Series as a fully electric lineup owing to customer demand as well as an attempt to reduce emissions during production and on-road emissions.
The Group plans to set a strong foundation in a sustainable process as part of a long-term goal to combat climate change. This is probably going to be well recieved by audiences as people everywhere are becoming aware of environmental changes and switching to eco-friendly options.
In a press release today, Chairman of the Board of Management, Oliver Zipse said: "I firmly believe the fight against climate change and how we use resources will decide the future of our society – and of the BMW Group. As a premium car company, it is our ambition to lead the way in sustainability. That is why we are taking responsibility here and now and making these issues central to our future strategic direction."
Targets for 2030
BMW Group plans on significantly reducing CO2 emissions per vehicle by 1/3 all across the process and production cycle. In 2019, the group produced 2.5 million vehicles and if the same value is to be held true here, that would result in a drastic a reduction of approximately more than 40 million tonnes of CO2 by the year 2030. This would essentially make a big impact on our environment and set better standards for automakers everywhere.
Some of the new additions to the fleet include: the BMW i3, the MINI Cooper SE, the BMW iX3, the BMW iNEXT and the BMW i4. They also plan on having 25 electric cars delivered by 2023 with about half of those being fully electric.
While the plan is grand and much needed, exact launch dates for are yet to be announced. Additionally, BMW not only plans on cutting CO2 emissions but is also turning to smart resource management during manufacturing. The automotive giant said that it will be using more secondary materials(recyclable) in its vehicles by 2030.Not to mention batteries that have a recycling rate of up to 96% that will be developed in collaboration with Duesenfeld (a German recycling specialist). Keep in mind that the European Union currently only requires a recycling rate of 50% for high-volt batteries!