Auto Business
News
Volkswsagen Tiguan X- coupe SUV leaked online ahead of its launch
Would be restricted to the Chinese market.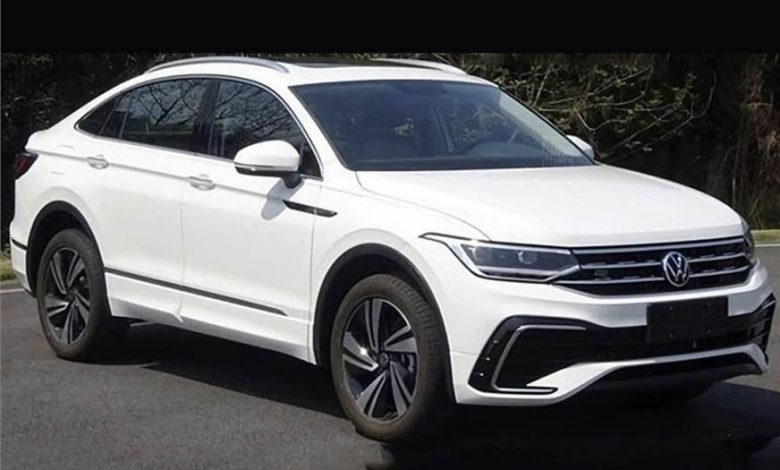 Another day,another coupe SUV. Every company is releasing their own version of a coupe SUV and the market is pretty much flooded at this point. Just a few days back Audi was found spy testing the Q5 sportback ( official name yet to be released) based on the new Q5 and now its parent company Volkswagen seems to be getting ready to rule the Chinese market with their own coupe SUV, the Tiguan X. This launch is followed by the Chinese market exclusive Tayron X- a coupe version of the regular Tayron. The launch of Tiguan X will cement VW's dominance in the Chinese market.
The pictures leaked reveal the design of the car which differs from a regular Tiguan with slanting design and a redesigned back.
At the front, little has changed and much of the car's side outlines are also similar to the original Tiguan's. Volkswagen's creative energy has been directed at the car's rear, where new Lamborghini-esque tail-lights and a widened bumper with fake exhaust pipes have also been added.
However, perhaps the biggest addition to the Tiguan X is a sloping, coupé-like roofline, similar to that of the recently spotted, upcoming Audi Q5 Sportback. Though nothing has been released officially, the Tiguan is most likely to be powered by a 2.0 turbocharged four cylinder engine and will be tuned for two power outputs, 189 bhp and 223 bhp.
Like the Tayron X, the Tiguan X will be produced by the FAW-Volkswagen joint venture, which has been a key part of VW's strategy for cracking Eastern markets. VW's various partnerships, including with SAIC, sold 3.2 million vehicles in China in 2017, equating to a market share of more than 1 percent.
Coming to the golden question, will it come to India and again its a sad ending because its not very likely for VW to release this coupe SUV and there is no market for it in our country. VW recently has released the Tiguan All-Space which is bigger and petrol powered version of the regular Tiguan. It is also likely to make a comeback with a petrol only engine.