Motorsport
News
Mercedes' Hamilton Claims spectacular British Grand Prix victory at Silverstone
Another win in the bag at round 4 of this season. Hamilton is dominating.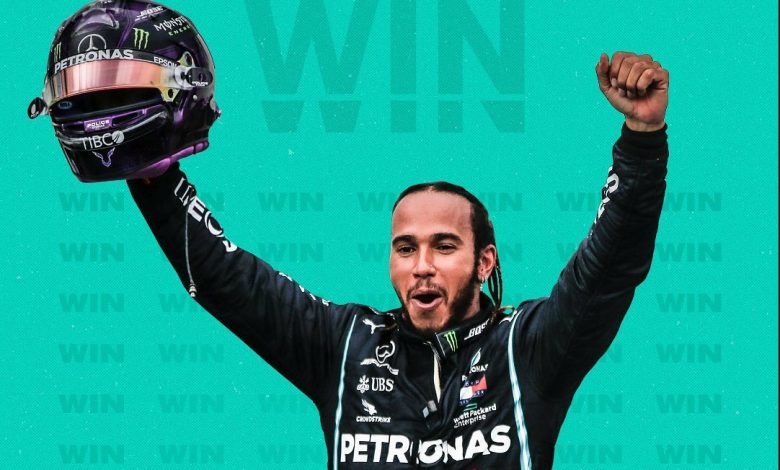 In an action and drama packed race at Silverstone today, Lewis Hamilton and his wonder car, the W11, take the big win, once again. Hamilton started on pole for the third consecutive race for Mercedes, and took off to a decent start with Bottas gunning behind. The final few laps were the really dramatic ones. Coincidentally, both the Mercedes drivers suffered severe punctures. Bottas dropped to 12th in the final lap and Hamilton, whose puncture luckily happened later, had an amazing pull-through to bag his 7th win at Silverstone! Verstappen was hot on the trail of both the W11's and with Bottas falling bahind, he grabbed P2.
Behind these two, comes Charles Leclerc in third, who moved up from fourth due to Bottas' descent in the last lap. Ricciardo finished with a well-fought P4, Norris follows behind for a steady P5.
After the race, Hamilton spoke on his victory, and said: "That last lap, up until then everything was smooth, the tyres felt great. Valtteri was really pushing me, so when I heard that his tyre went, I was looking at mine and they seemed fine… I started to back off, I noticed the shape of the tyre shift and that was heart in the mouth. Trying to keep the speed up, oh my god I was just praying. I nearly didn't get round the last two corners! "
It really must have been a thrilling, hair-raising last few moments for the W11 driver.
Highlights
George Russell started with a 5-place grid penalty for ignoring yellow flags in the qualifiers.
Nico Hulkenburg, BWT Racing team driver Sergio Perez's replacement, was out before the race due to technical issues.
AlphaTauri's Kvyat crashes on lap 12 and drops out.
Valtteri Bottas and Carlos Sainz both suffer punctures and drop down, finishing with no points.
So far, this season seems to be going in favor of Mercedes, and especially Hamilton. However, Mercedes may have to check up on their tyres and re-think pit strategy considering both the cars gave in during crucial moments. Regardless, Hamilton had a good run and Red Bull is also quite happy with Verstappen's P2, and new personal record time at Silverstone. Renault and Ferrari also had a pretty good pace today, though McLaren's Norris feels he could have performed better. Here's to more adrenaline- fuelled races to come this year!