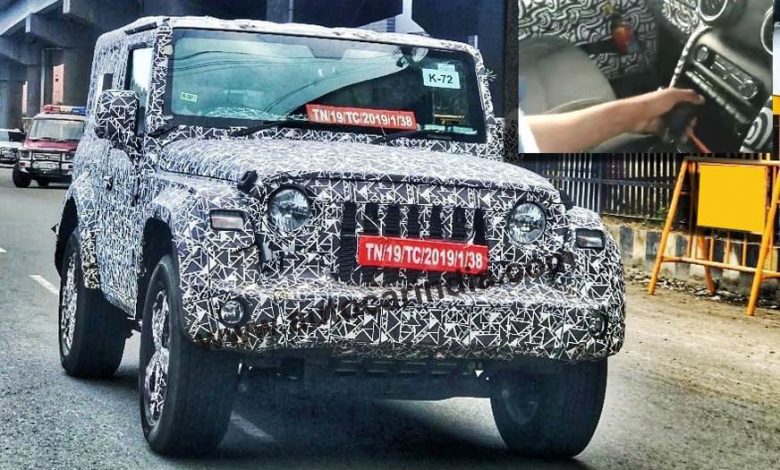 The most hardcore Indian offroader, after the Maruti Gypsy, is the Mahindra Thar. When it launched in 2010, people thought that it's just some wannabe Jeep which could never compete with the likes of Range Rover and Landcruiser. But when it hit the roads and more importantly the offroad, it absolutely dominated its competitors. With this simple 2.2 litre CRDI and conventional drivetrain, it rocked the hearts. Everybody, from farmers to rich businessman gave the car space in their garage.
Its been a long time since a facelift is expected and to be honest, its a need now. Though its a good offroader, it provides nothing almost nothing in terms of safety and comfort. Even basic features are not available and Mahindra has finally put in an end to this problem.
Dr.Pawan Goenka, MD and CEO, Mahindra and Mahindra Ltd, has confirmed that the new Thar will launch on 15th August. It would have launched sooner but due to COVID-19, the launch is delayed. He has also confirmed that the New Thar will also feature many modern features like touchscreen infotainment, climate control and power mirrors. It will make a transition from just a raw offroader to an everyday car.
It will also feature a new more powerful and smoother heart. While the original Thar was on offer only in diesel-manual configuration, the new Thar will be available with multiple engine-gearbox options, including petrol and automatics for the very first time. It will debut a new 2.0-litre petrol engine from Mahindra's mStallion family that will get a 6-speed manual as standard and the option of an automatic. It is expected that diesel-powered versions will, however, be the mainstay of the range. The diesel engine will be a near-140hp version of Mahindra's 2.2-litre mHawk unit. A 6-speed manual gearbox will be standard while an Aisin-sourced 6 speed torque converter automatic gearbox will also be on offer. Both engines will be available with a four-wheel-drive system.
With such impressive features and powertrain and also the legendary DNA of Thar, it is the perfect recipe for success and will surely make a blast in the market.