Motorsport
News
Mercedes rules out its 'DAS' system for cause of tyre failure at Silverstone
The AMG F1 team strongly feels their DAS system played no role in the punctures.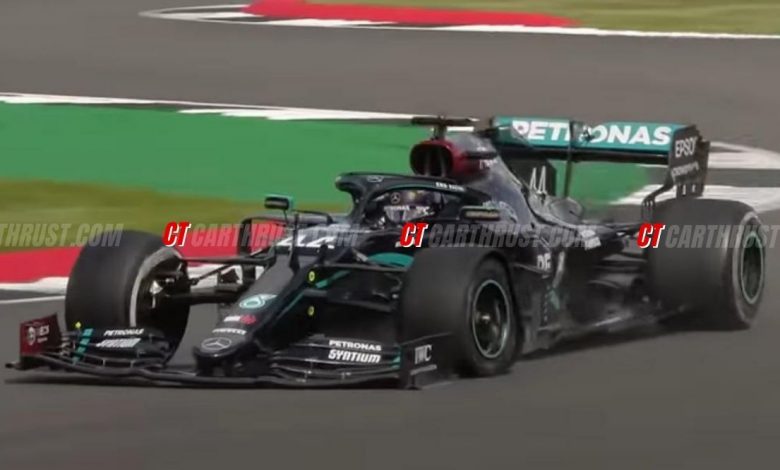 If you watched the British Grand Prix last weekend, or followed up with it, you MUST have witnessed Hamilton's down to the wire finish. One of the  W11's front tyres gave out in the last few meters leaving Hamilton's heart racing. Luckily he crossed the finish line for P1, though the same could not be said for his teammate. Bottas who was hot on Hamilton's trail at P2 the whole race, also had a front tyre failure before the final laps and fell down to double digits.
Carlos Sainz also experienced a tyre failure, making for a very dramatic Grand Prix. Pirelli and the teams immediately began to look into the failures.
Mercedes had the most inconvenience since both their drivers had tyre blow outs. This year Mercedes had made the decision to use their DAS (dual-axis steering) system. But they have thoroughly ruled out any connection between the system and the tyre failure.
Commenting on the incidences post-race, Mercedes strategy director James Vowles said: "A lot of questions this year, but also specifically [for] this race, were around DAS and whether that contributed to the failure or not. I can categorically say the answer is no."
Vowles feels due to the fact that the failures occured late-race and Sainz (who did not use DAS) also sufferred tyre failure, the DAS system could not be blamed. Hamilton on the other hand, says that he is pretty sure the debris could be the root cause, though Pirelli does not seem to agree.
For now, Pirelli has  confirmed they will raise the minimum tyre pressures for this weekend's 70th Anniversary Grand Prix, but will continue to use tyres of a softer variety. Elsewhere, Silverstone had a new kerb installed at the exit of Becketts corner to keep drivers from running wide. We'll have to wait and see if these precautions will have any effect or if there were other reasons to the failure.