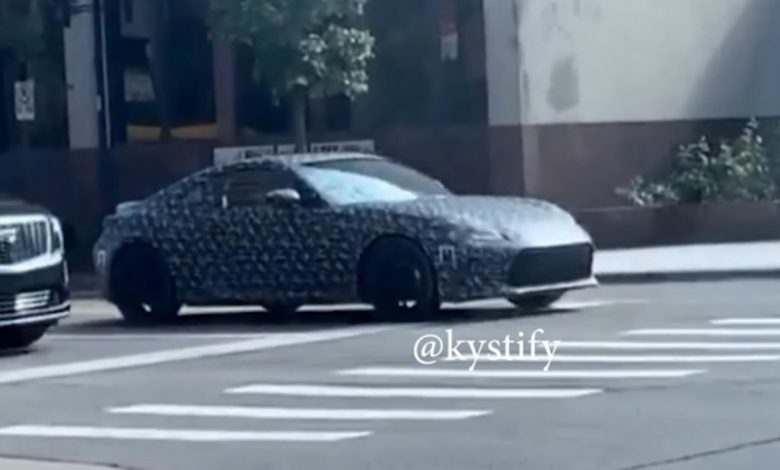 In a stroke of extreme luck, Instagram user Kystify has captured rare footage of the powerful second generation 2022 Toyota GR 86 testing on the streets of Ann Arbor, Michigan. The video was then sent to Youtuber Matt Maran Motoring who shared the clip for the whole world to see and gave us a glimpse of the long-awaited follow up to the 86.
The Japanese car maker first announced the update for the Toyota 86 back in September 2019 and it seems they will make good on their promise soon.
The camouflaged Toyota prototype, though similar in proportions to the current model, seems to have a redesigned front and rear. The protoype looks bulked up a bit, in the front especially, compared to Gen 1, but still carries a sporty outline. That being said, the final production model may surprise us with other tweaks as well.
Toyota removed the "GT" tag from its handle years ago and continues the same as the new 86 will sport the "GR" tag, indicating involvement by Gazoo Racing, as seen previously with the GR Supra and GR Yaris.
The new GR 86 is rumoured to be powered by a naturally aspirated 2.4-liter flat-four with a supposed output of 217 horsepower and 240 Nm of torque. If those specs indeed hold true, it would translate to an increase of 12 hp and 28 Nm over the current automatic variant and a 35 Nm increase in torque above the current manual version.
Earlier this year, there were additional rumours by the Best Car Japanese magazine also predict that the 86 and the BRZ will use the same platform rather than switch to Toyota's TNGA platform. The spy video show us that this may POSSIBLY be the case, as well as the fact that the car has gained a little weight. Keep in mind that these figures are merely guesstimates and actual numbers are yet to be confirmed.
In the best case scenario, there is also the possibilty of an early launch in 2021, provided testing goes well.