Auto Business
News
The Ultimate Urus is here! Meet Hennessey's 750 BHP modified beast
Hennessey launches a wild new 750 BHP Urus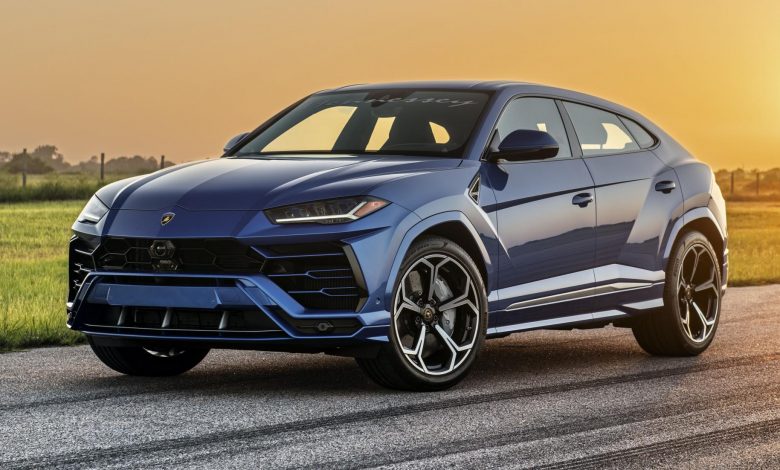 Tuner companies are worldwide famous for their crazy tuning to normal as well as supercars. And in my opinion, Hennessey is the greatest of them all. Since 1991 they have been juicing up cars and breaking boundaries like no other company. They have tuned up about 10,000 including the absolutely mad Hennessey Venom GT which is a fully customized Lotus Exige which has a whopping top speed of 270.9 mph and looks absolutely stunning. They have also been working on their project car the Hennessey F5 which will potentially be the fastest car in the world. Well, that's something. The American tuners are here again with their latest creation and its an absolute beast.
They recently revealed their latest creation, a juiced-up Lamborghini Urus. It's already the fastest SUV in the world and Hennessey has made sure that no car even comes close. The An ECU tune and new stainless-steel exhaust system liberate those 109 additional ponies, along with 730lb ft of torque (up from the Lambo's original 606lb ft). Such is the force of this new 4.0-litre twin-turbo V8, it'll do 0-60mph in 2.65 seconds which is like hypercar category.
Other than that the car is identical to a normal Urus but a 0-100 timing in 2.65 seconds is absolutely nuts! and I can't get my head off the fact.
This upgrade will cost $24,950 and it will take 4 weeks to finish it but looking at the stats and the absolute madness that it carries, it totally worth it!