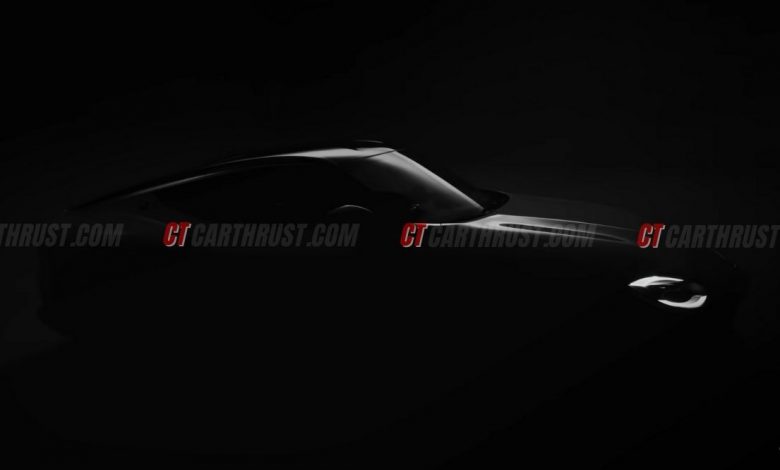 It has been ages since we've seen a brand new Nissan "Z" car on the road, the go-to choice for boy racers looking for an affordable but fun sports car. If you know anything about fast cars, you know about the Nissan Z cars, especially the 350Z and the 370Z, and how they have a fan-following of their own. And with the revival of Toyota's Supra recently, Nissan fanboys have been especially eager to hear about the next "Z-Car", and boy races about the next fast, affordable and reliable Japanese car (really, the new Supra is more german than it is Japanese).
Finally, Nissan has released a very, umm, "teasing" teaser of the Nissan Z Proto. Proto probably means this car is still in the prototype stage, but genuinely close to production.

Very little is actually showcased in the video. First up is the side view silhouette of the car, and from we can tell, it seems to keep the general iconic look of the Nissan Z cars of old. There is also the Z badge on the rear pillar. An important characteristic of the Nissan Z cars and the headlights seem to pay homage to the headlight design of the original Fairlady (240) Z, in a modern fashion of course.
However, perhaps the most talked-about point in the entire teaser video has been right before the Nissan logo pops up and the car disappears. In the last scene, a hand is seen grabbing something right in the middle of the centre console. Well, what could it be? A stick shifter of course! this has led to speculation that the new Z is gonna be available in Manual, yes, in this age of automatics.
This is very important considering the majority of the initial slack the new Supra got was because of the lack of a manual option (apart from being German of course), which almost took away what the Supra was entirely about, fun, and feel, not lap times and comfort! so, if Nissan does offer a manual option on its new Z, it's surely gonna put a smile on a lot of smiles on the faces of young boy races, right before they bin it of course.