Auto Business
News
Honda/Acura might be expanding the NSX line-up with NSX Type R and NSX Spider, but not anytime soon
The NSX Type-R and Spider models might be joining the lineup in late of 2021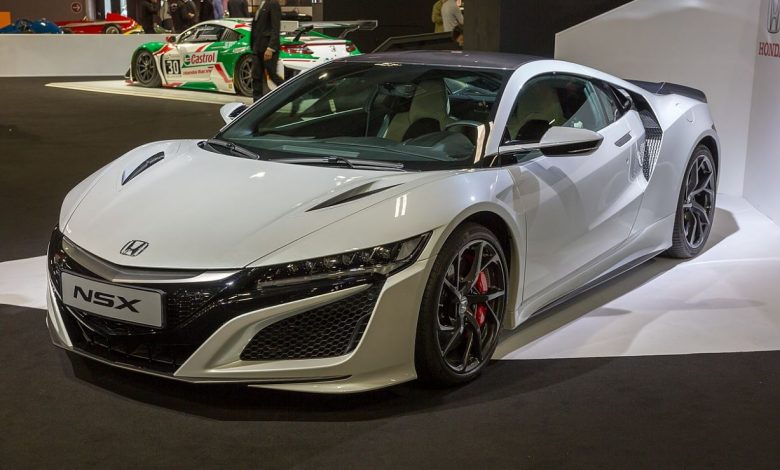 The Rumor mill has been very busy lately churning out speculation regarding Honda/Acura's Extension of the NSX line-up. True or not, Honda certainly has taken its sweet time to offer some new NSX models. The reports come from Japanese BestCar magazine, which also report that indeed, you won't be seeing the new models on the road anytime soon.
Right, so what's all the fuss about then? Well, it seems that Honda/Acura will be offering two new variants to the NSX, one of them being a Type-R version, and the other a Spider.
According to the report, the NSX Type-R would sit at the top of the range and produce somewhere around 640hp, which would give it a significant advantage over the 2020 NSX which makes 573hp and 645Nm of torque. The current NSX sprints from 0-60mph in 2.7 seconds and goes all the way up to 191mph, so it would be reasonable to expect the Type-R to be even faster in these aspects. However, it is yet unknown if Honda Engineers will tune the 3.5Litre Twin-Turbo V6 or the  Electric Motors, or the entire powertrain to get the bump in power.
Apart from Powertrain tuning, it is also expected that there will be further suspension tuning, larger ceramic brakes and better and more advanced aerodynamics like the stuff we've seen on the NSX GT3 car. So we could see the Type-R with a new splitter and rear wing, to say the least.
The NSX Type-R is reported to launch in October 2021 and will be followed by The NSX Spider.
The NSX Spider would largely stay true to the "ordinary" NSX save, obviously, for the roof. It is still unclear if there will be a folding soft top or a hard top, or if it will follow in the footsteps of it's predecessor and feature a Targa roof.