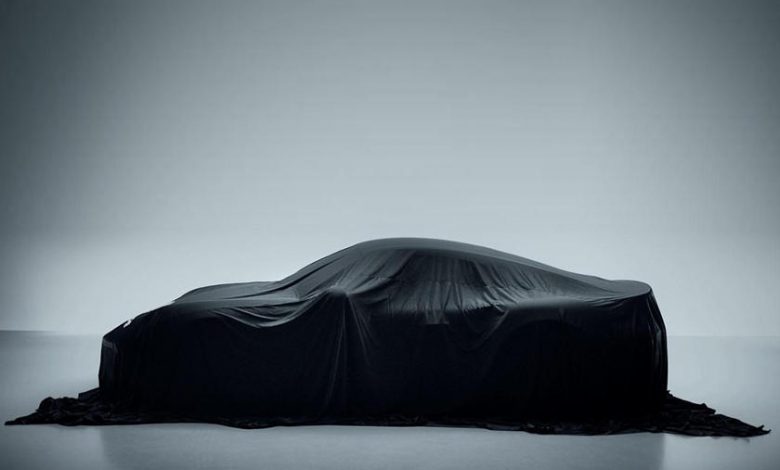 We all do love a 911, and you can't argue that a 911 GT3 is a formidable car on the track. So it's no surprise that the petrolhead community has been eagerly waiting for the new 992 generation GT3 to arrive.
Based on Porsche's normal release timeline, it is apparent that the new GT3 is arriving soon. There have even been spy shots of what looks like the next GT3 tearing up the Nurburgring during testing. And now, finally, we know for sure when the 911 GT3 is exactly coming.
The Petersen Automotive Museum for an annual fundraising galga, partnered up with Bring A Trailer to offer a build slot for a "soon to-be-announced Porsche GT model".
"This vehicle is the product of years of testing and work by Porsche's Weissach engineers to bring the car from the track to the streets." BaT writes in the Auction. "A teaser photo of the upcoming model is provided above."
The Teaser image shows the silhoutte of a car, as it is covered under cloth. Now, GT3 cars are famous for having large rear wings, but since this one seems fairly restrained, it is probably the GT3 Touring model, which should utilize a smaller pop-up electric spoiler.
Porsche has teased the new 911 GT3 before, including it in the background as an Easter egg in its Super Bowl commercial.
If you want your hands on this yet-to-be unvieled GT3 you can head on over to the Auction for the build slot that is currently been hosted with no reserve.
The 992 GT3 is expected to come with a 4.0litre naturally aspirated flat-six engine roaring in it's, ahem, behind with about 503 horsepower. Porsche PDK dual-clutch will probably be the most in-demand, but yes, if you really want to, you can equip your GT3 with a manual.
According to BaT, this new Porsche GT model will be announced in late January 2021. The build slot on auction can be used solely by the winning bidder and cannot be transferred. Also, it does not mention if you can opy for a Paint-To-Sample color.
The proceeds will go to the Petersen Musem's annual educational programs, restoration efforts, and strategic initiatives.