Launch
Motorsport
News
Hyundai's Elantra N TCR racer revealed, to reach customers this year
The Elantra N TCR will be joining Hyundai's line-up of motorsport models which also includes the i30 N TCR, the Veloster N TCR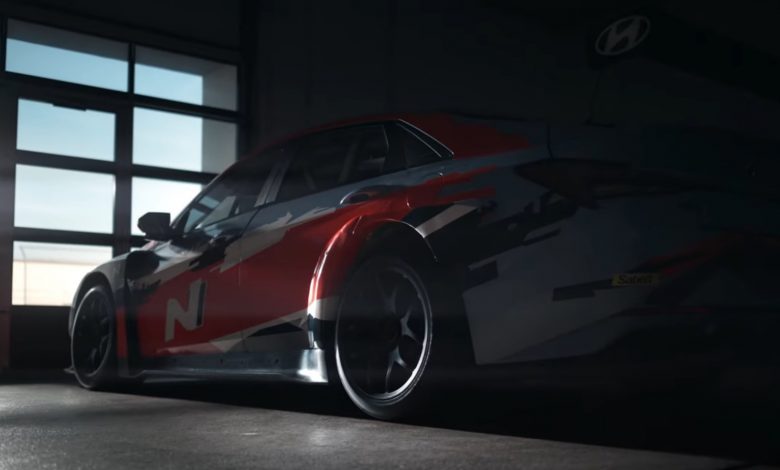 You've probably heard about the hardcore track-focused Elantra prototype that was spied a few months ago. Well, the prototype has now been revealed by the South Korean carmaker as the appropriately named Elantra N TCR Touring car.
The Elantra N TCR will be joining Hyundai's line-up of motorsport models which also includes the i30 N TCR, the Veloster N TCR, and the crazy mid-mounted electric motor with rear-wheel drive car, the Veloster N ETCR.
Hyundai has been testing the racer for three months and has already done 5,000 kilometres on several tracks across Europe. According to Hyundai, the Elantra N TCR is being tested for both it's sprint and endurance versions, and customer deliveries will be ready by the end of the year.
Now, Hyundai has some experience with building a touring car with the i30 N TCR and Veloster N TCR, and so they have applied all those expertise in developing the Elantra N TCR. The front-wheel-drive racing goliath is equipped with a turbocharged 2.0litre engine taken from road cars. Though the output is currently unknown, TCR regulations cap the horsepower figures at 340hp and peak torque at 410 Nm. The Elantra N TCR will also feature a six-speed paddle-shifter just like it's track-going siblings.
TCR regulations also state that the car will have a minimum weight of 1,265 kg, including the driver.
Being a Touring car, the cabin has been stripped down to the bare essentials. And yes, it has a roll cage, but you don't need to peek inside to know it's a proper track car, The wide wheel arches, centre exhaust, and the massive wing make it quite obvious that this isn't a Hyundai you'd see at your average dealer's
Hyundai is also working on a road-going proper performance version of the Elantra in the form of an N model, which will sit above the N-Line, getting a power bump of as much as 74hp. The Elantra N is expected to go on sale in 2022 in the United States.