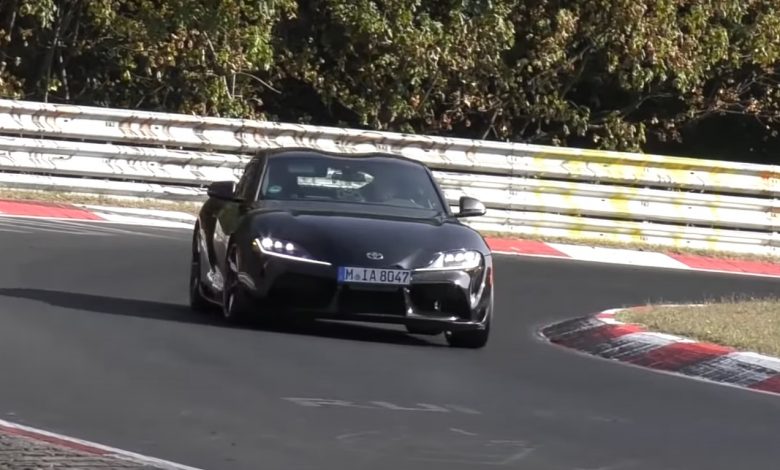 The rumor mill has been churning out speculation that the Supra maybe getting a new, more powerful engine. reports specify that the new engine could be S58 unit from the BMW M3. The rumors have been circulating as early as July 2020, apparently coming from an inside scoop. However, president of BMW's M, Markus Flasch hasn't denied the possibility, though saying that it is "unlikely".
Now, Youtube channel statesidesupercars claims to have spotted a Supra, that seems to be under testing, but with a different engine. The main reason for the claim, this Supra's engine sounds different, though marginally. But then of course that could be the work of After-Market trickery.
The Toyota Supra GRMN, as it is speculated to be called, is likely to use the S58 inline-six to churn out 510hp and 650nm of torque, putting it down through it's rear wheels via BMW's 7-speed DCT transmission.
Now BMW isn't usually very enthusiastic about sharing their engines. In fact, the last time they did so, was with Mclaren for the F1 which used it's S70 V12. Still, it's not impossible that we'll see a 510hp Supra just yet.