Motorsport
News
Hamilton equals Schumacher's 91-win record
The win, which was quiet fittingly at the Nürburgring, was not handed to Lewis however.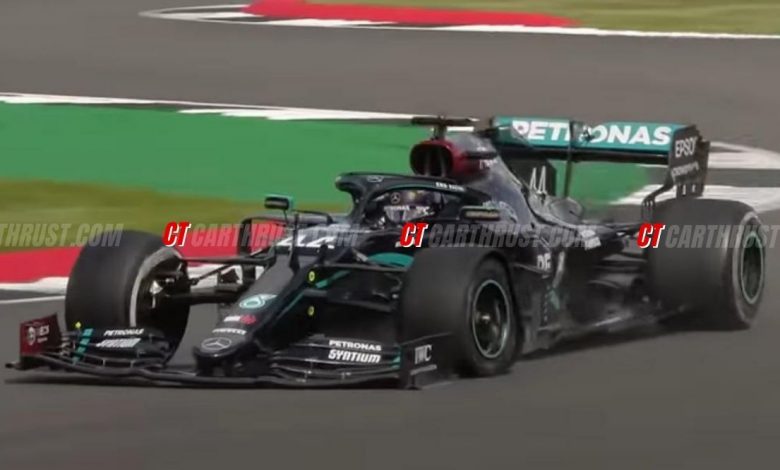 Lewis Hamilton has now won 91 Formula One races through his career, so far. In simple terms, that's A LOT but more specifically, the fast Brit has tied Michael Schumacher's record for most F1 wins.
"It's tough to put what this means into words. I remember watching Michael winning all those races when I was a kid and playing racing games with my brother and choosing to play as Michael. I dreamed of being there myself, but I don't think anyone and especially me, imagined another driver getting anywhere near Michael's records." said Hamilton, after his record tying win at the Nürburgring after which he was awarded Schumacher's red Mercedes F1 helmet by the F1 legend's son himself, Mick.
"It was beyond my wildest dreams to be equalling his number of race wins and it just shows that dreams can come true. It's an incredible honour and something that will take some time to sink in. But I couldn't have done it without this incredible team, everyone pushing so hard and giving it absolutely everything. A huge thank you to everyone back at the factories and also a huge respect for Michael, I feel really grateful today." added the champ.
The win, which was quiet fittingly at the Nürburgring, was not handed to Lewis however. Hamilton started second on the grid, with teammate Valtteri Bottas securing pole position and holding off Hamilton through the first part of the race. A lock-up from Bottas on lap 13 meant Hamilton could sweep past and take the lead of the race, while Bottas later retired his car as a result of an engine issue.
From there, Hamilton had total control of the race, with second-placed Max Verstappen comfortably kept at bay, comfortable enough for the tattooed rocket to win even after a safety car restart and take his record-equalling 91st victory. Daniel Ricciardo finished an incredible third, giving Renault its first podium since returning to F1 in 2016.
Hamilton's boss, commented on the win: "Congratulations to Lewis on the victory today and for equalling Michael's record for most F1 wins. It's an incredible moment. I remember watching F1 when Ferrari were winning every single championship. Now our team have been able to catch them up and seeing Lewis equalise Michael's winning record, it's much more emotional than I thought it would be. An amazing thing to witness and a fantastic drive by Lewis today."
Hamilton's victory at the 'Ring has put him 69 points ahead of Bottas in the drivers' championship, and puts him firmly on course to equal Schumacher's record of seven world titles. There better be more Red Helmets where that came from.