Auto Business
News
Petrol car sales through the roof, Diesel car sales far behind in the first half of FY2021
After the implementation of the new and more stringent BS6 emission norms from April 2020, demand for diesel-powered options have been on the decline in recent memory.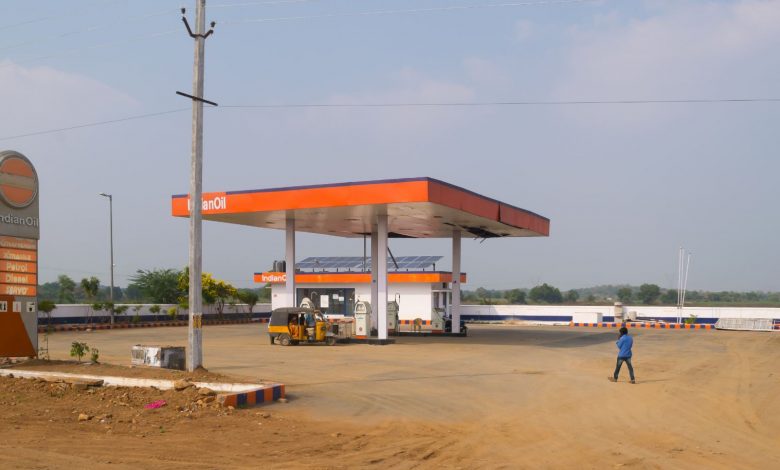 Petrol power has trumped diesel power, and it's not just in India but a global trend. After the implementation of the new and more stringent BS6 emission norms from April 2020, which saw some carmakers pull out of the diesel space, and with the rapidly diminishing price differentials between diesel and petrol, demand for the diesel-powered options have been on the decline in recent memory.
Recent rulings such as the 10-year lifetime cap of diesel cars in the National Capital Region, against the 15-year validity for petrol cars, as well as the higher after purchase costs for complex BS6 diesel vehicles, are making many potential diesel car buyers opt for the safer choice of petrol. In fact, the share of diesel passenger vehicles in the market has declined considerably with 90 per cent of car sales in the compact segments being of petrols.
The gradient shift in sales has come to the fore in the five-month April to August period of FY2021. Petrol-powered Passenger vehicles have witnessed a sharp growth in demand from 66 percent in April-August 2019 to 81 percent in April-August 2020. In comparison, demand for diesel Passenger vehicles has shrunk significantly from 34 percent to 19 percent.
Looking at the past four fiscals, you see that the share of diesel cars has shrunk from 40 percent in FY2017 to 19 percent in April-August 2020, and those of petrol has soared from 60 percent in FY2017 to 81 percent in April-August 2020.
The compact car segment is one of the fastest-growing segments of the Indian passenger vehicle market, and it is also one where the starkest difference is seen, with as much as 90 percent sales being of petrol vehicles between April and August 2020. In fact, High-volume cars such as the Maruti Suzuki Swift, Baleno, Dzire, Hyundai i20, Xcent, Tata Tigor and Volkswagen Polo and Ameo have simply stopped offering a diesel option.
In the mid-sized sedan segment, The bestseller Honda City saw 1,533 unit sales of diesel cars between April and August 2019 turn to zero diesel sales during the same period this year. Petrol sales, in comparison, stood at 4,977 units.
Another popular car, The Hyundai Verna, for which the 1.5-litre diesel is a preferred customer choice due to its automatic transmission option, also saw a significant drop in sales with just 1,819 units in April-August 2020 period compared to 5,015 units last year, thus recording a 64 percent decline. Meanwhile, sales of the petrol variant stood at 3,502 units.
Other competitors including the Maruti Suzuki Ciaz, Volkswagen Vento and the Skoda Rapid have chosen to drop the diesel option in the BS6 regime.
The UV segment, which is perhaps the strongest accelerating segment within the Passenger vehicle space, is also evidently seeing a decline in diesel demand.
From 10,025 diesel units in April-August 2019, the sales for the Ford EcoSport have fallen to 4,356 units sold, a 57 percent drop. Petrol EcoSport sales totalled 2,382 units during the same period.
The Honda WR-V has also lost sales from 3,053 units to a mere 785 units between April and August 2020, a massive 74 percent downfall. Petrol WR-V sales meanwhile totalled 1,449 units.
The Tata Nexon has also witnessed a substantial drop in diesel sales with volumes dropping from 4,787 units to 737. These have been substituted by the petrol's 2,660 units.
The newly launched Kia Sonet is betting big on diesel, however. With Kia going as far as offering a first-in-segment diesel automatic option in its line-up.
The Maruti Suzuki Vitara Brezza and the Hyundai Venue have suffered the most significant and critical impact of the plummeting demand for diesels. While the Brezza completely lost a significant 41,848 units of BS4 diesel variant sales to 19,824 units of the petrol-only BS6 model sales, the Venue saw a plummeting drop in diesel demand from 14,820 units to 6,238 units, a 58 percent year-on-year decline. Sale of petrol-powered Venues, however, moved to 14,134 units in the pandemic-hit market.
The diesel-favourite Mahindra XUV300 too recorded a sharp decline in diesel demand from 15,903 units in April-August 2019 to 5,944 units during the same period in 2020, a  rather significant 63 percent decline. Petrol-engined XUV300s, however, went home to 2,634 buyers, showing a 49 percent decline.
The midsized crossover segment is also one of the most popular segments to sell in the Indian passenger vehicle market. Offerings like the Hyundai Creta, Kia Seltos, Mahindra XUV500, Maruti Ertiga, XL6 and S-Cross, MG Hector and the Tata Harrier attract a huge chunk of buyers to the showrooms, in the increasingly SUV loving market.
Between April and August 2020, out of the 2,21,251 UVs sold, these mid-sized UVs comprised 43 percent of the total volumes at 94,398 units. While the sub-segment is also seeing buyer preference shift towards petrol, it is still relatively immune to the general market trend, given these vehicles are also considered from a long-distance driving perspective.
The segment stalwart Hyundai Creta has maintained diesel sales at 20,844 units between April and August 2020, compared to the 28,071 units sold in April-August 2019. The SUV is doing wonders for the Korean carmaker and raked in 11,758 units last month alone. Petrol-engined Cretas have also maintained their numbers at 12,882 units
Hyundai's sibling, Kia Motors India is also offering the Kia Seltos with the same diesel and petrol powertrains and saw demand for petrol drive slightly ahead of diesel at 15,302 units, in comparison to the 12,348 diesel variants sold between April and August 2020.
The MG Hector's 1.4-litre turbocharged petrol variants have also witnessed sales in sync with the market trend, wherein, the demand for petrol SUVs grew 166 percent from 1,477 units to 3,935 units during the period, while the diesel recording a 64 percent improvement in numbers at 3,359 units, in comparison to last year's 2,049 units.
With the gradual influx of EVs in the Indian automotive space, a heightened focus on environmental sustainability in government policy formation and a push towards cleaner mobility that specifically puts diesel power in a tough spot, the future of the Diesel internal combustion engine seems more at risk than ever.
Diesel has always been, somewhat, a demonised fuel, a guilty pleasure, a tango with the devil if you may. However, Diesel engines are more economical than petrol engines, which still haven't caught up despite advances like direct injection. Diesel engines are still far more efficient than petrol engines at converting fuel to mechanical energy. In fact, including the energy advantage of the fuel itself, diesel is up to 40% more efficient at doing that.
Diesel also generates less CO2 because it's more efficient and burns less fuel. It does create more oxides of nitrogen (NOx) inside the combustion chamber, however, this is treated by exhaust after-treatment, such as SCR (selective catalyst reduction), and the newer diesel engines produce rather low amounts of NOx. While the fact is that BS6 fossil fuels are very clean.
The Market does not lie, however. Diesel sales are on a decline and carmakers in many segments are pulling out their offerings of diesel options. While petrol counterparts have also seen a decline in their sales due to various reasons, including the shift to electric power, diesel cars have especially suffered. Though announcing a certain demise would be too soon and too naive, with the UV and larger vehicle segment sustaining the existence of the diesel internal combustion engine in the Passenger Vehicle space, it is quite probable that we may soon only be able to pick a petrol option while buying sedans and hatchbacks in the foreseeable future.