Auto Business
Electric
News
Bentley Plans to go Fully Electric By 2030
Bentley wants to be the luxury leader in electric power and that's why they have promised to fo offer a fully electric lineup by 2030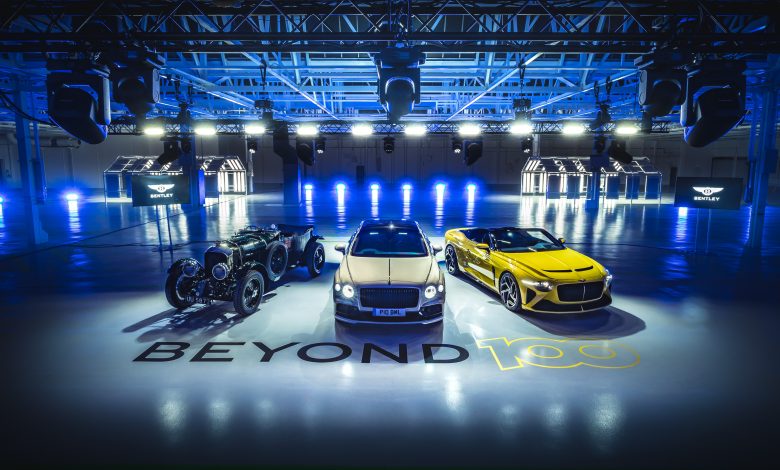 Bentley has been known for being the carmaker to provide luxury cars that combine sportiness and sophistication elegantly for more than a century now. That image has further exemplified with their W12 engines particularly gaining a fan following of their own, owing to the refinement and power delivery they provide. But it seems that star gem in the Bentley crown might be going away soon as Bentley plans to shift to electric power only.
Bentley wants to be the luxury leader in electric power and that's why they have promised to  offer a fully electric lineup by 2030.
In a press conference on Thursday, Bentley Chairman and CEO Adrian Hallmark announced that the brand plans to roll out an entire range of electric vehicles. "The future of Bentley will be fully electric." Hallmark added "We are not only working on one electric car but a full family of electric cars."
The first electric Bentley is set to debut in 2025, which will employ a new, dedicated EV platform. By 2026, Bentley plans to have a line-up consisting of either plug-in hybrids or full EVs. Rest In Peace, old school petrol power. In fact, by the end of the decade, the British carmaker plans to get rid of internal combustion engines entirely.
"By 2030, no more combustion engines," Hallmark says. "This is a profound change for the industry and we want to lead that change." This is;t coming out of nowhere, however. According to an internal study by the automaker, at least 55 per cent of current customers say they would be interested in buying an electric Bentley.
That isn't all though, Part of Bentley's new sustainable strategy also includes a plan to go completely plastic-neutral by 2025 and carbon-neutral by 2030. There are already some strategic changes taking place at the Bentley headquarters in Crewe, which includes a more sustainable manufacturing process.
Can you imagine a Bentley Continental that runs on electric power? Or perhaps one with recycled interiors? Dinosaur enthusiasts will obviously be sad and frustrated on hearing this news, especially since this means that creamy smooth W12 will go out of commission, and you may very soon stop hearing that sweet Bentley exhaust note. But it's pretty evident in the industry that electric power will soon be the future, and all said and done, its for the greater good. So it only makes sense for Bentley to make the shift as well, and try to take the pole position in the race to the electrification of the luxury automobile. Perhaps they could offer an ICE powered Bentley every now and then as a limited-edition model?