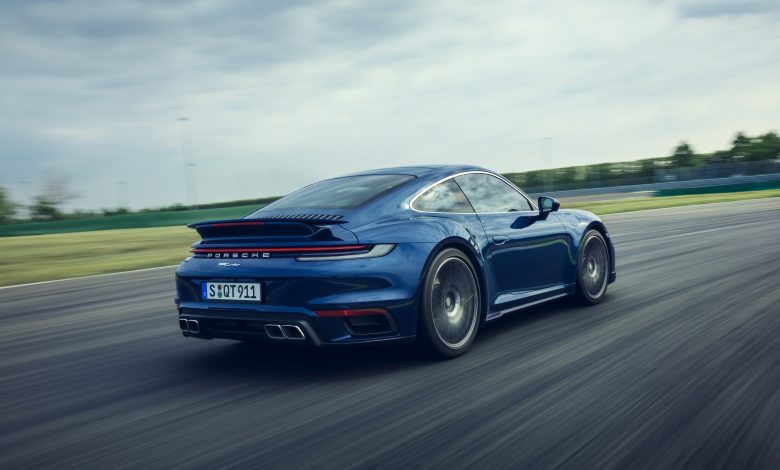 Just about everything's getting a hybrid powertrain these days, either of the mild or of the plugin variety. But can you imagine one, in perhaps one of the most iconic sports cars ever made? it's alright, you don't have to because Porsche might just be actually giving the 911 a hybrid system.
Porsche 911s have often been criticized for not introducing anything revolutionary in each successive generation and looking almost identical. Well, it's not like Porsche don't try. Back in the late nineties, Porsche brought a new set of headlights and a water-cooled engine to the 911 (996) to spice things up, infamously outraging a huge amount of hardcore Porsche fans. But it seems like the 911 might just be getting another huge change under its bonnet, or erm back-end, in the form of a hybrid set up, and no it's not going to be anything like a Prius.
According to an interview with Autoblog, the addition of a hybrid system will be for the sake of power over efficiency. So we could expect some low-end torque being provided by electric motors to aid acceleration, which is bonkers to think about when you consider that the current 911 Turbo S is one of the fastest accelerating production cars on the road today.
This wouldn't be the first time Porsche would be employing the hybrid tech for performance though. In fact, Porsche's hybrid systems first debuted with the Porsche 918, a hypercar that had a 0-60 mph time of just 2.2 seconds. However, the production run of the 918 was limited to small numbers, and the technology was brought to mass-production with the Panamera Turbo S E-Hybrid.
However, it's gonna be a while before we actually see a hybrid power 911 on the road, as it seems production isn't going to start for a while now.