Auto Business
Launch
News
Lexus launches a second variant for its flagship sedan in India for INR 2.22 Cr
It is dubbed the LS 500h Nishijin.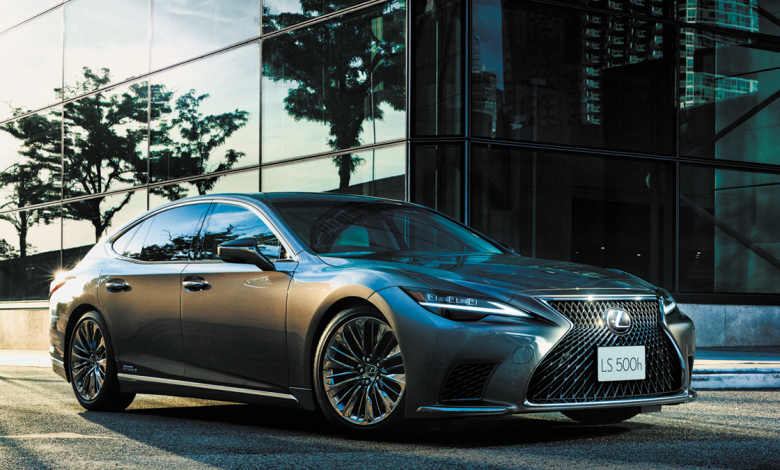 Japanese carmaker Lexus has released another variant for its already-beautiful LS 500h flagship sedan, called the LS 500h Nishijin. This very variant of the LS 500h is named after Nishijin, a place in Kyoto, Japan, which is known for its traditional craftsmanship.
The Nishijin, that sells for INR 2.22 Cr (ex-showroom), is INR 31L more expensive than the 'entry-level' LS 500h (priced at INR 1.91 Cr). This new flagship sedan might just be a 'tad-bit' exotically-priced, but looking at what it offers with that very price-tag, it is equally exclusive, too. Let's have a closer look at what's being offered.
The LS 500h Nishijin receives upgrades on the cosmetic side that are inspired by the Japanese 'Nishijin and Haku' handicrafts. Lexus shares that the new variant of the LS 500h is inspired by the path of the moonlight when it falls on the sea, a phenomenon witnessed a few days before and after a full moon. Clever move.
This variant has been readied to showcase Lexus' attention-to-detail and high-quality craftsmanship, a couple of factors the Japanese are proud of. And while on the inside, woven silver threads of brocade are placed carefully to depict the shimmering waves, it is not too different from the 'standard' LS 500h.
The LS 500h Nishijin arrives with a new 'Gin-ei Luster' paint-scheme – a silver color that changes its shade based on the surrounding light and yet leaves a smooth, mirror-like finish. We wonder how sensual would it look when it comes out of the factory, though.
Other updates across the LS 500h range include a slightly redone bumper at the front, while on the inside, the 12.3-inch touchscreen infotainment system is finally updated to support Apple CarPlay and Android Auto. For safety, multiple airbags, crash sensors, and a rear-view camera are available, to name a few.
Powering this mammoth hotel-on-wheels is a 3.5L turbocharged V6 that comes with an electric motor (the same as the LS 500h) capable of making 354bhp and 350Nm of torque. The engine is mated to a 10-speed auto 'box, sending power to the rear wheels only.
The Nishijin has now become the new top-of-the-line variant for the LS 500h and will go up against the leaders-of-the-field like Mercedes' S-Class, BMW 7 Series, and Audi's A8L.