Auto Business
News
Bid Goodbye To The Ford Mustang Shelby GT350. And the GT350R.
The production for the Cobra has ended.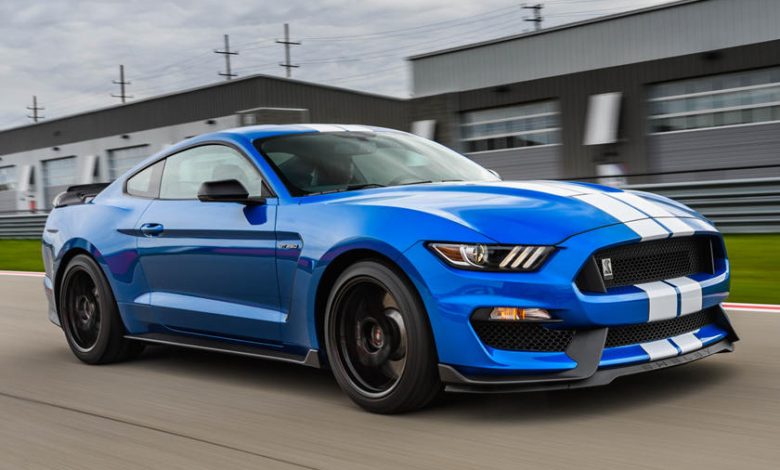 "All good things must come to an end." Unfortunately, this time around, this saying is applicable on the very-good Ford Mustang Shelby GT350, and the even-better version of the Cobra, the GT350R. Ford has confirmed that the two iconic muscle cars will be laid to rest.
On its production end, Ford said, "With the 760 horsepower Shelby GT500 now in full stride, we will finish production of Shelby GT350 and GT350R this fall as planned. This makes the way for new additions to excite our passionate Mustang fans for the 2021 model year — including the limited-edition Mach 1." Bittersweet.
The GT350 was infamous for the way its heart functioned and the way it sounded – a naturally-aspirated 5.2L "Voodoo" V8, capable of producing 526hp and 429 lb-ft doing the top-honors with the car thus providing one of the best American V8 soundtracks money could buy. It was the cause of many people's happiness. And to make it even more appealing, Ford decided to throw in a 6-speed manual and a rear-wheel-drive only configuration.
Mustang's future is a bit hazy as we speak and it's not because it could be discontinued, but rather following the report of it going all-electric by 2028. Originally, sources from the media have claimed the seventh-generation will debut in 2022 as a 2023 model, although expect it to be not-so-different from the current-gen on sale.
While there's no replacement for the GT350, the new Mustang Mach 1 will carry the car's honors for the time being. Ford revealed the limited-edition Mach 1 earlier this year with 20 extra hp over a standard Mustang GT for a total of 480hp. Essentially, it is a bridge between the GT and the now-axed GT350. It gets Ford Performance parts along with GT350's six-speed MT.
General Motors announced just days ago that its entire lineup, including trucks, SUVs, and the lovely Corvette, will go full-blown EV by 2035, and so it's a matter of time until its Blue Oval rival makes a similar move.
Muscle cars albeit with an all-electric powertrain? Take a deep breath, this is going to happen!