Auto Business
Electric
Merc's soon-to-arrive EQS to sport the 'Hyperscreen'
An all-digital dashboard, in other words.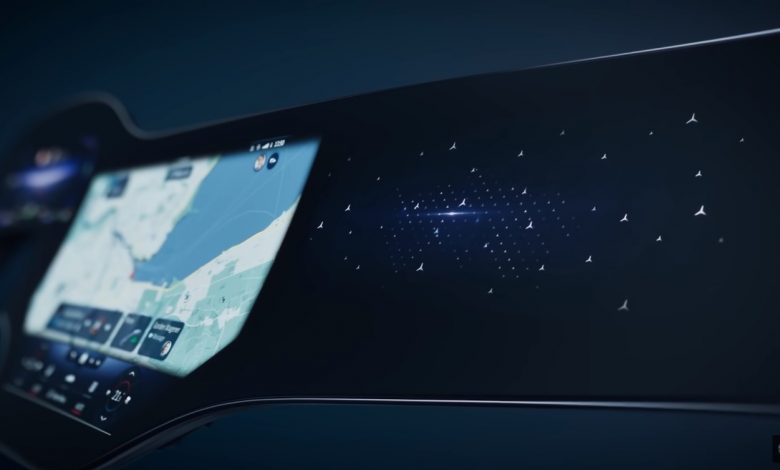 Mercedes-Benz doesn't think twice before aiming towards the future. That same ideology is seen in its cars, too. Enter the 2021 Mercedes-Benz S-Class. The German manufacturer's flagship sedan boasts an "innovative and intuitive 12.8-inch OLED media display" that, well, does all the tricks for the beauty that very car is. The reason why we mentioned the S-Class here is because its all-electric version, a.k.a. the EQS, follows the same path. Although this time, in a much 'bigger' manner.
The curved-glass panel seen in the picture here is home to Mercedes' all-new 'Hyperscreen' infotainment system, spread across almost the entire width of the dashboard. So long, vinyl, leather, wooden dashboards, then.
Going further down the spec-sheet, the screen's system runs 8 CPU cores and has 24 gigabytes worth of RAM. 12 actuators are placed to generate haptic feedback like the constant poking, pinching, and swiping. The screens (with lots of 's') are scratch-resistant and are coated to make them less reflective and easier to clean. Happy news for those with OCD. Considering the Mercedes AMG F1 team has had AMD as a partner, we don't doubt its performance.
The 'Hyperscreen' is differentiated between OLEDs for the passenger and center screen with probably an LCD for the driver. To top it off with mind-boggling tech, and sensors, the passenger side's screen switches itself off automatically if there's no-one sat on the respective seat. Saving electricity, are we?
Mercedes feels that a screen as big as the 12.8-inch OLED media display found on the 2021 S-Class, let alone on the EQS, doesn't distract the driver as with the help of its MBUX software (first fitted to the S-Class), is "radically easy to operate", because the AI learns how the driver uses the system and later, displays the right functions and at the right time. They call it the "Zero-layer". Nice use of words, Mercedes.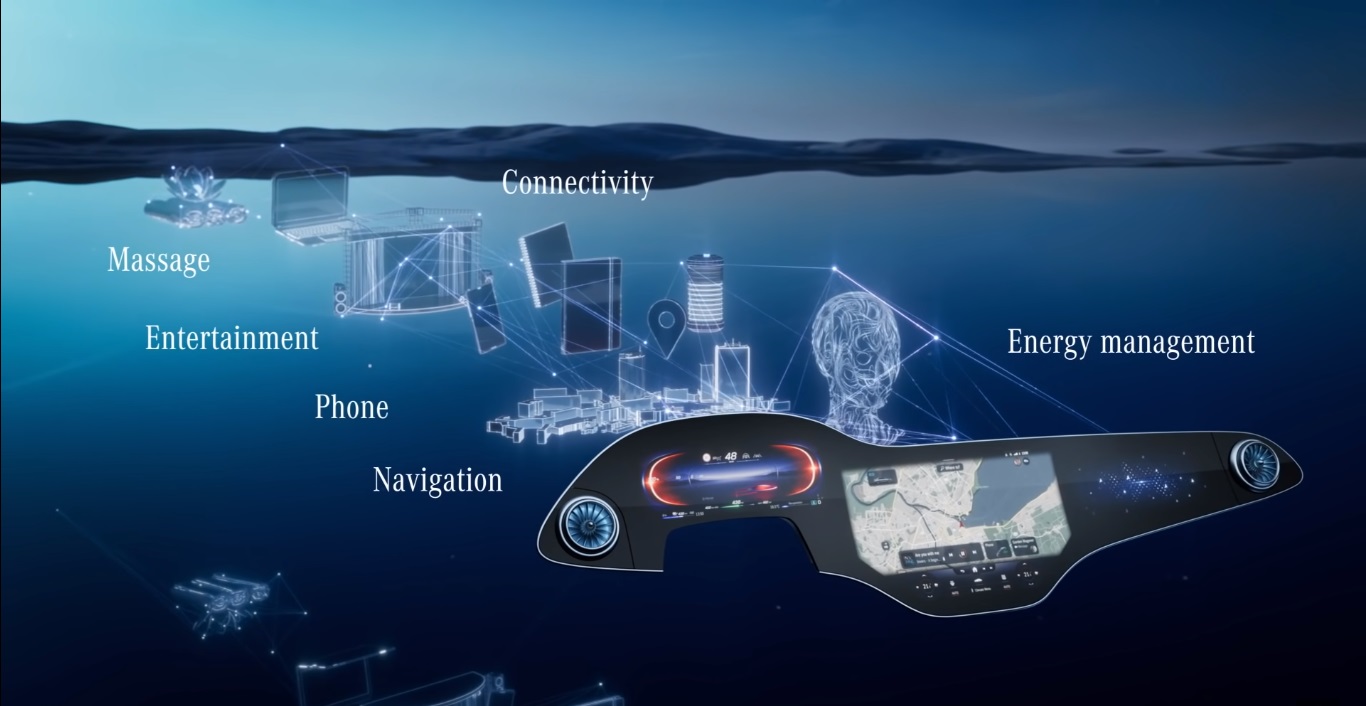 To everybody's surprise, however, Sajjad Khan, Member of the Board of Management of Mercedes-Benz AG CASE, has stated that the 'Hyperscreen' won't be made available in the S-Class. The reason being that the S-Class "is based on another kind of technology", and the 'Hyperscreen' "is a different derivative". Although the screen will be present in other EQ models at some point.
We wonder, then, how 'easy' will it be to maintain that tri-screen display.