Auto Business
Launch
Enter the dragon! THIS is the 2021 Porsche 911 GT3
I guess Taycan's indoor land speed record was just an opening act because this one has its eyes set for the ring.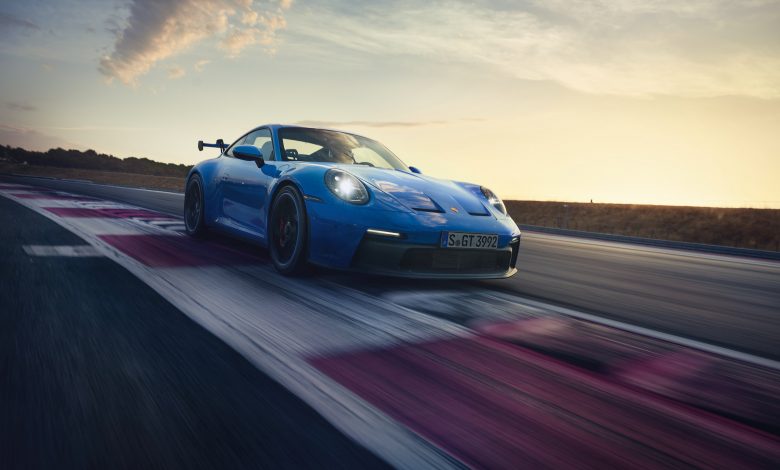 Before even beginning to talk about the 911 GT3, let me just tell you that this one could be a little biased. I am never gonna shy away from my love for a 911 and my absolute obsession with the GT3 and Turbo models.
Porsche has finally taken the 911 GT3 off its leash. It is here in full and we welcome you for a virtual walk around of it. This will be a trip inside the obsessed mind of an enthusiast whose infinity stones literally consist of all the 911 GT3's ever!
The physics deceiving performance
The 911 Turbo S is one of the fastest accelerating cars out there. It is also one of the fastest to a quarter mile. And why would it not be? It makes 650HP and EIGHT HUNDRED NM of torque. Of course the GT3 isn't as high on power with 510HP and 470NM yet it is just about 0.5 secs slower to 100KPH as compared with a Turbo S. That to me is highly impressive. Couple that with an acoustically pleasant naturally aspirated inline six and you have one delicious package.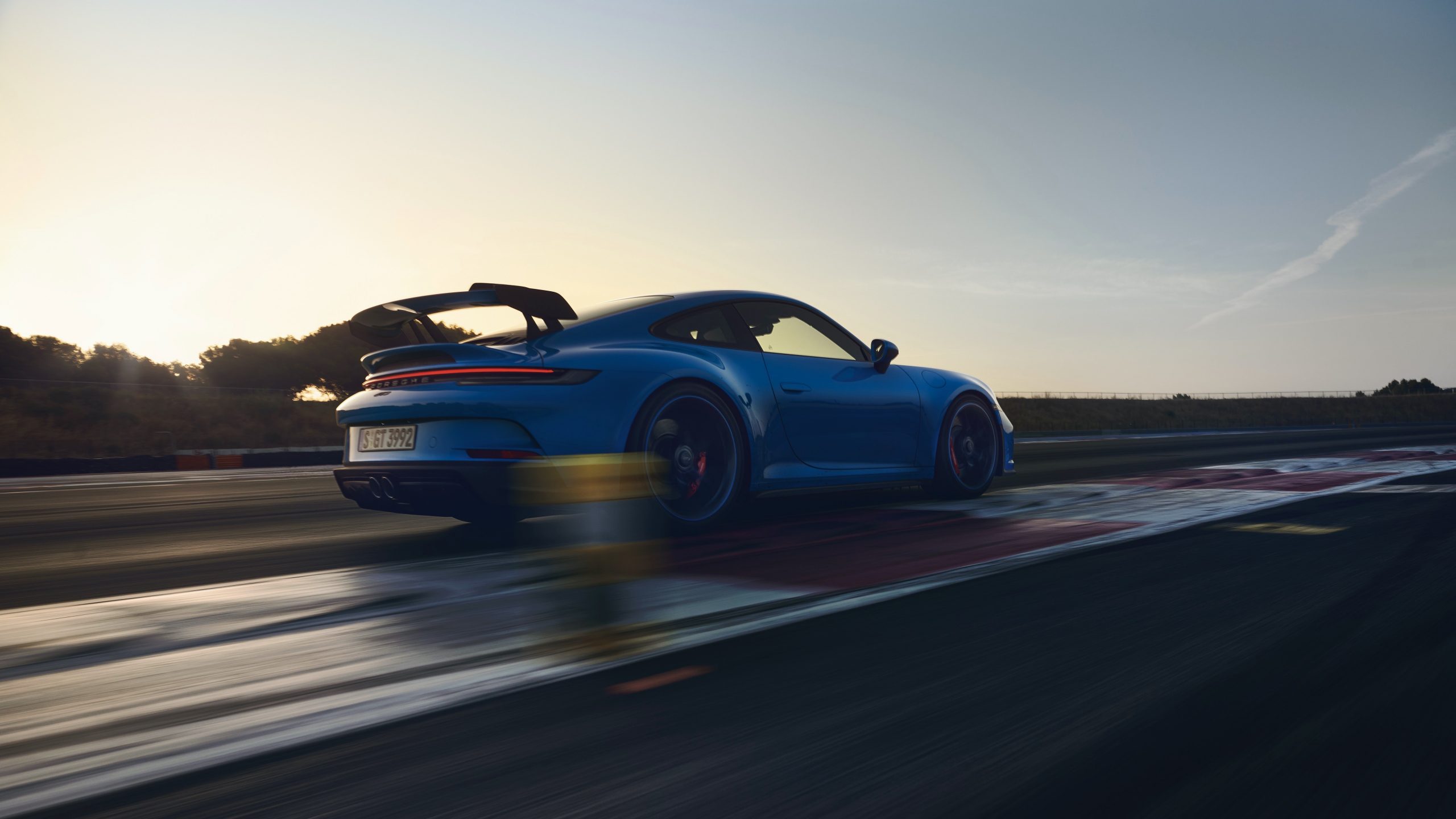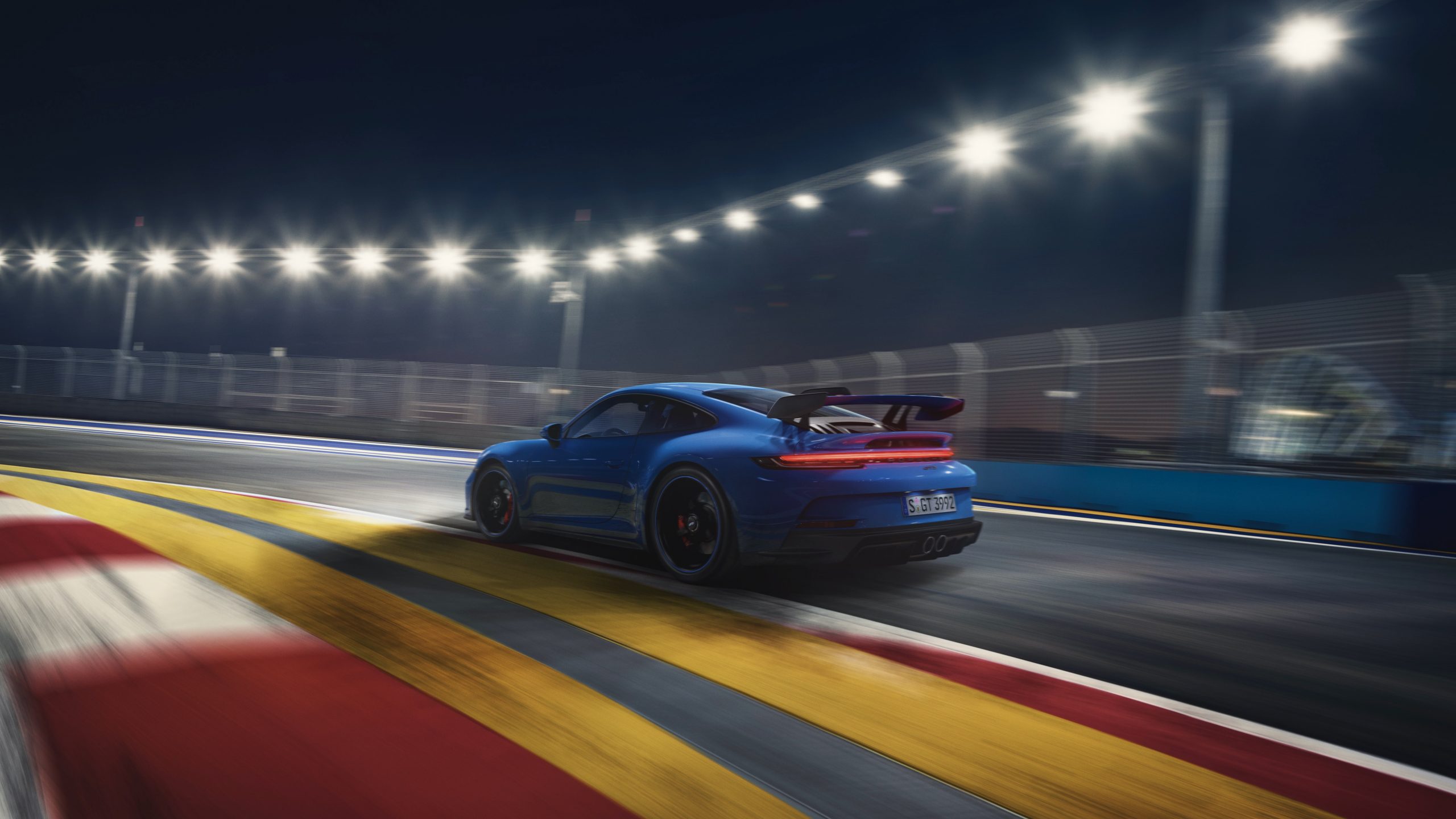 Almost all supercars in this day and age come with a turbocharged engine. Yet, the 911 tries to deliver with a naturally aspirated 4.0 liter just for the enthusiasts. Thank You Porsche! What's more is that a 911 GT3 still gives you the option to choose between a MANUAL or a 7 speed PDK automatic gearbox that can rev up to a mind numbing motorcycle level 9000RPM. WHAT! OH MY GOD YES! This is like asking to choose between gold and well, gold.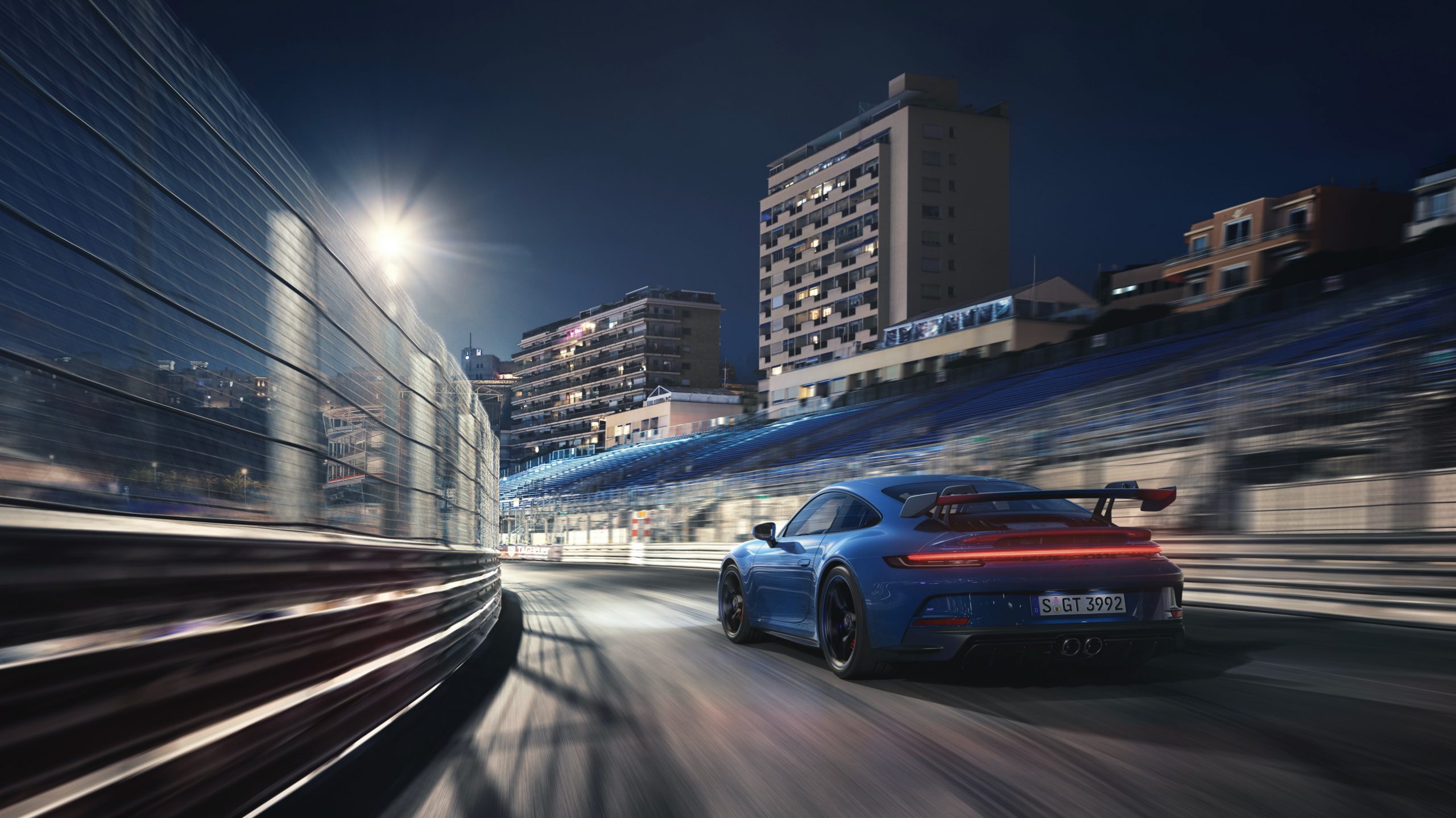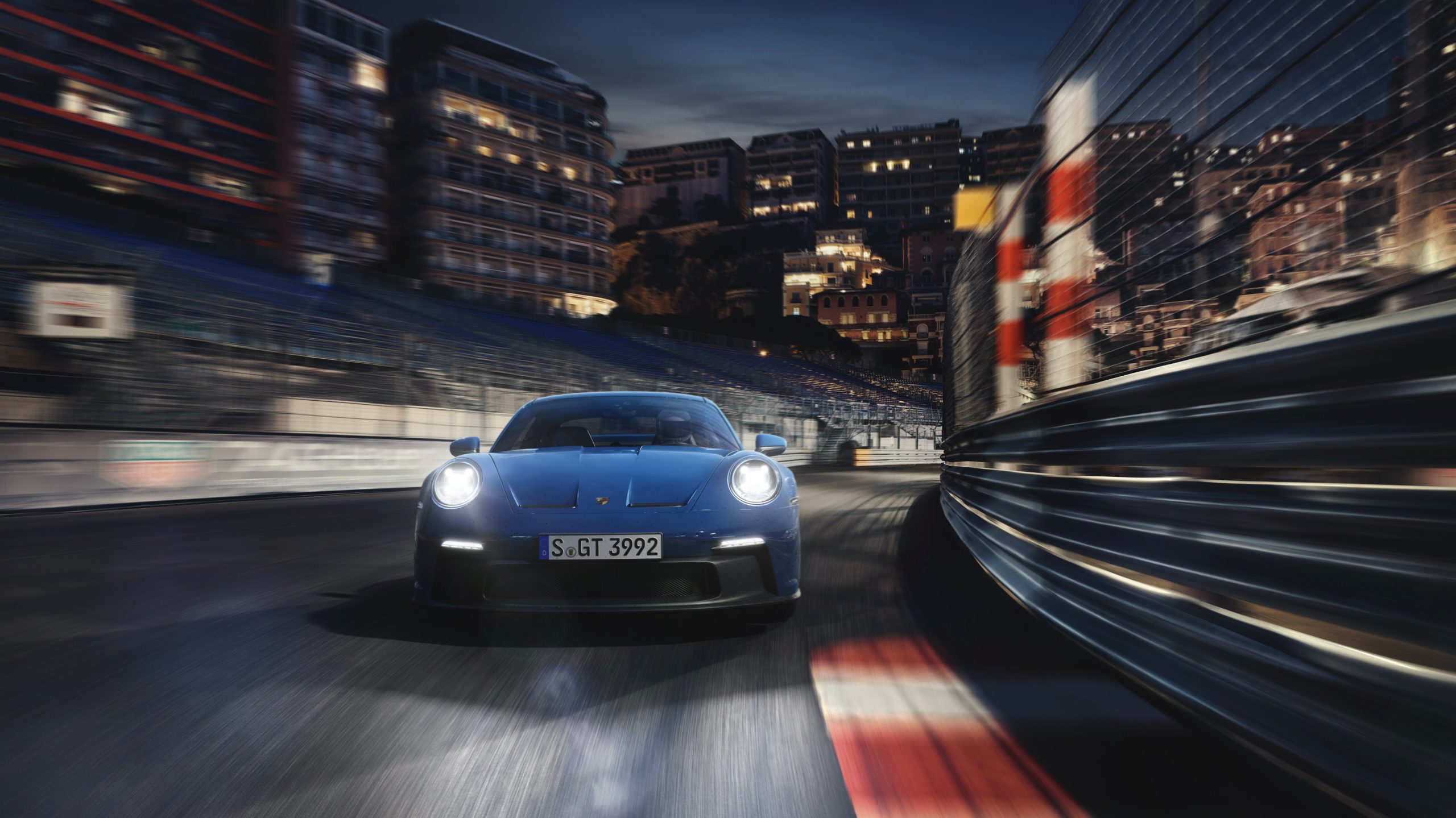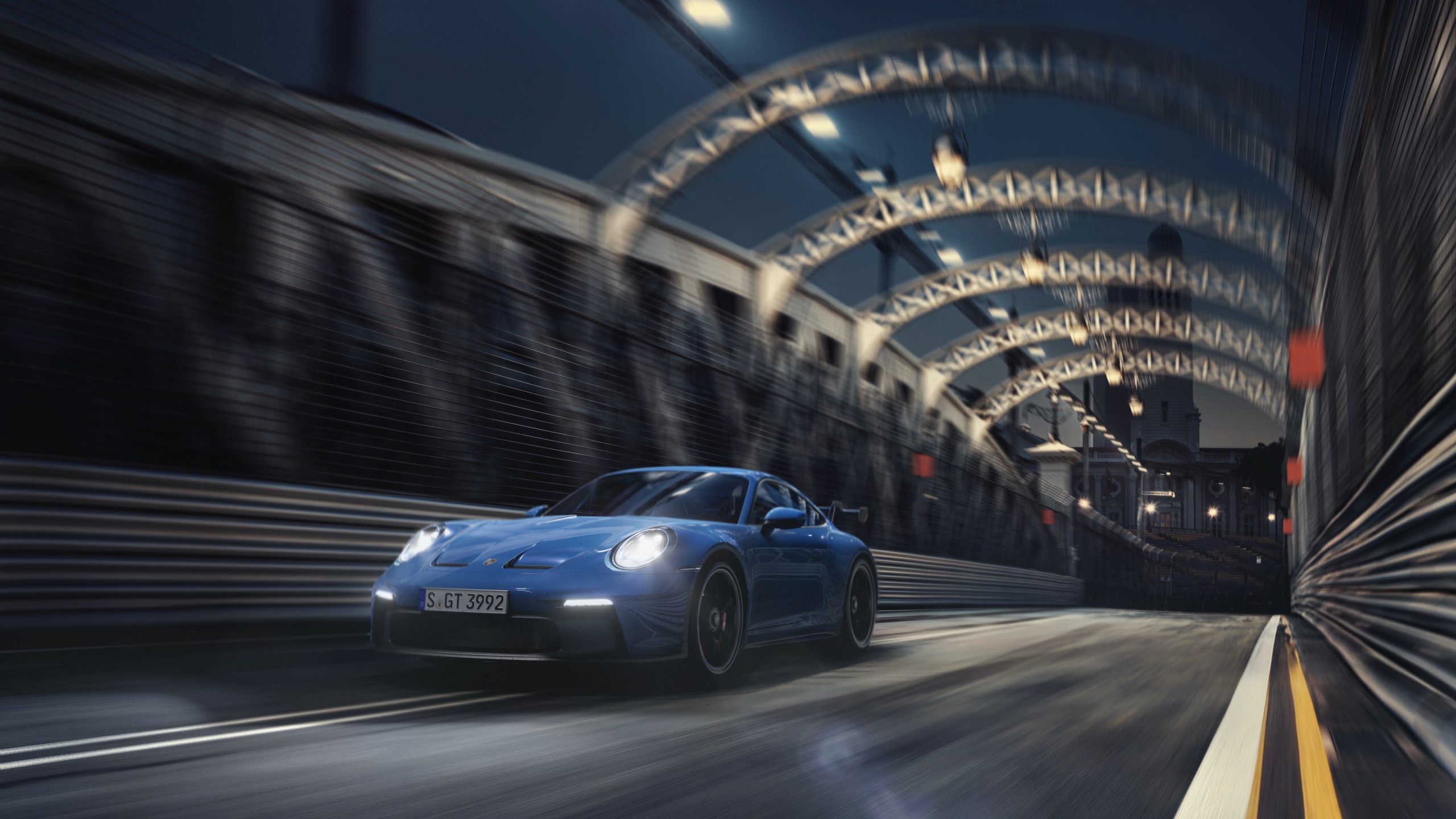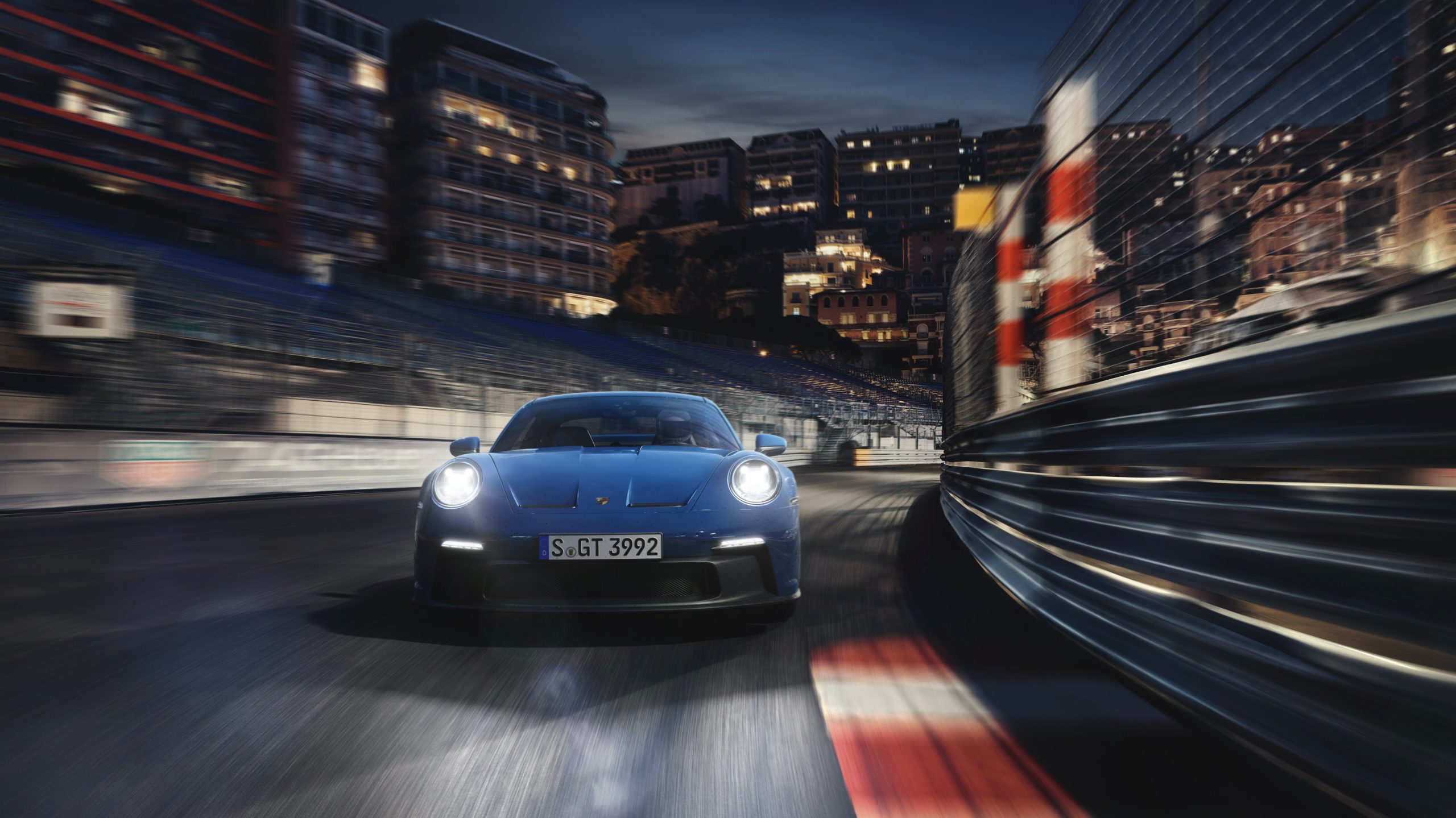 I mean sure the PDK is one hell of a transmission and 100% of the times will always be much quicker but, I love that I am allowed to choose what I want depending on my capability as a driver! This is the true enthusiast league. Since we are on some awe-striking facts, here's what Porsche stated about the GT3's time on the Nuerburgring-Nordschleife.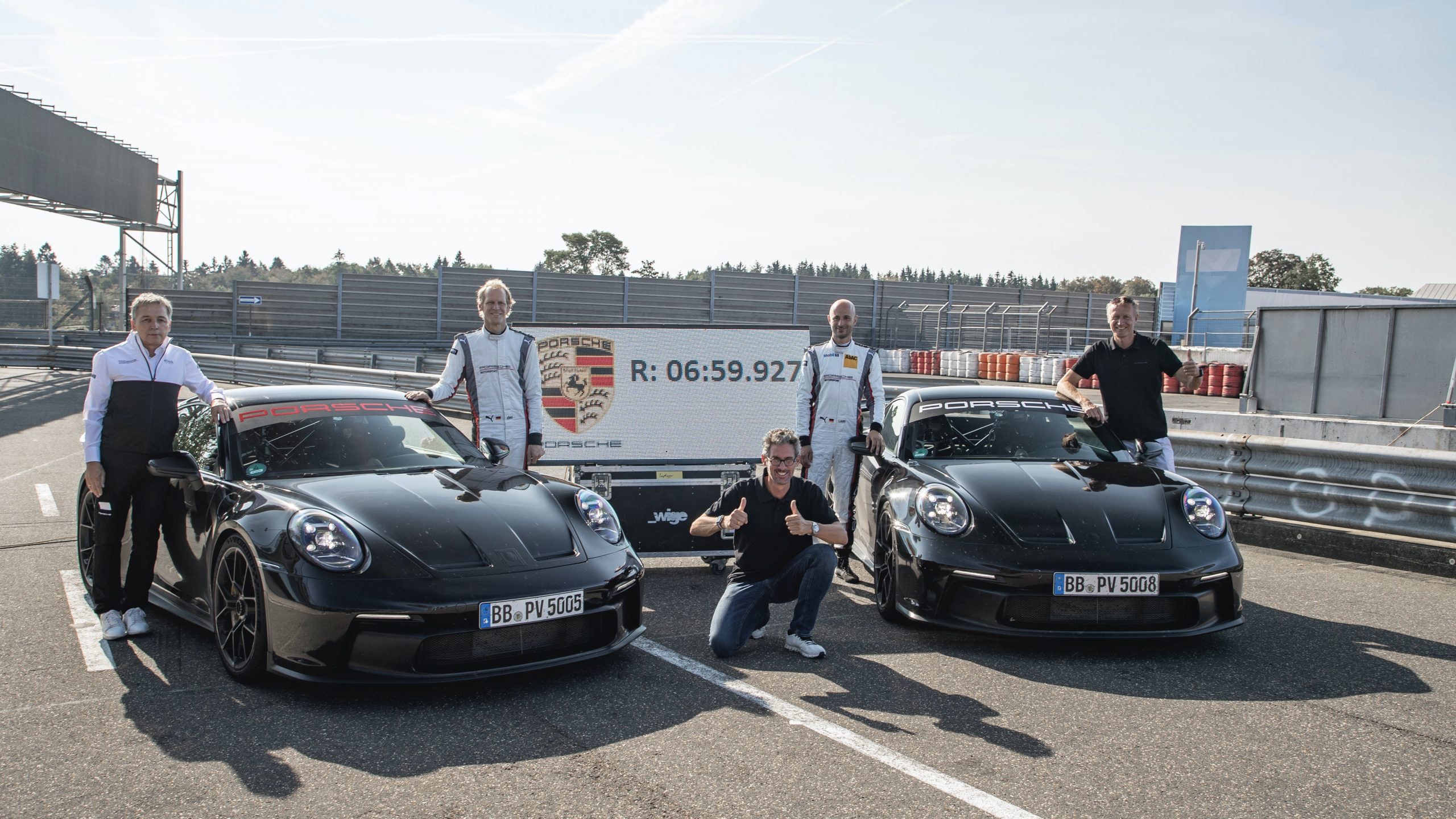 During final testing, it lapped the Nuerburgring-Nordschleife over 17 seconds quicker than its predecessor. Development driver Lars Kern took just 6:59.927 minutes for a full 20.8-kilometre lap. The shorter 20.6-kilometre track, which had previously served as a benchmark, was completed by the 911 GT3 in 6:55.2 minutes. Holy smokes that is fast. As soon as I saw the above facts, all I wanted to know was HOW did it manage to outdo the previous GT3 by SEVENTEEN seconds! I am guessing so are you.
The exterior
Well, the aerodynamics on this new car coupled with the weight saving have done magical things to its ride. The sophisticated aerodynamics benefit from the experiences gained from motor racing and generate significantly more down force without noticeably affecting the drag coefficient. In the performance position, the manually set wing and diffuser elements significantly increase the aerodynamic pressure for high cornering speeds.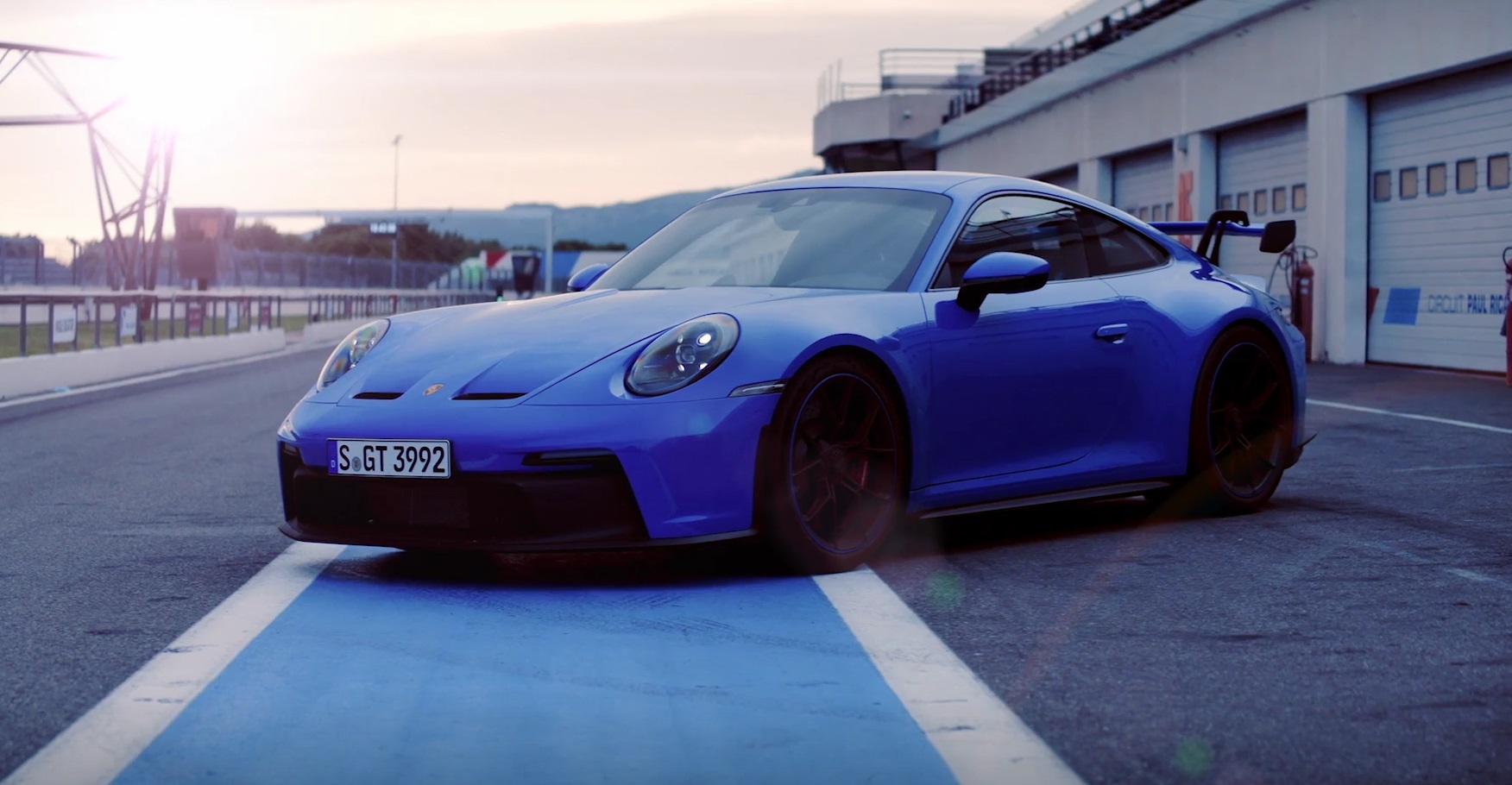 There is a huge rear wing placed right above a duck tail spoiler to make its rear slippery. There is a huge air-intake integrated into the front bumper and some more intakes on the hood specific to the 911 GT3. In fact, it comes with 20″ front and 21″ rear center locking wheels.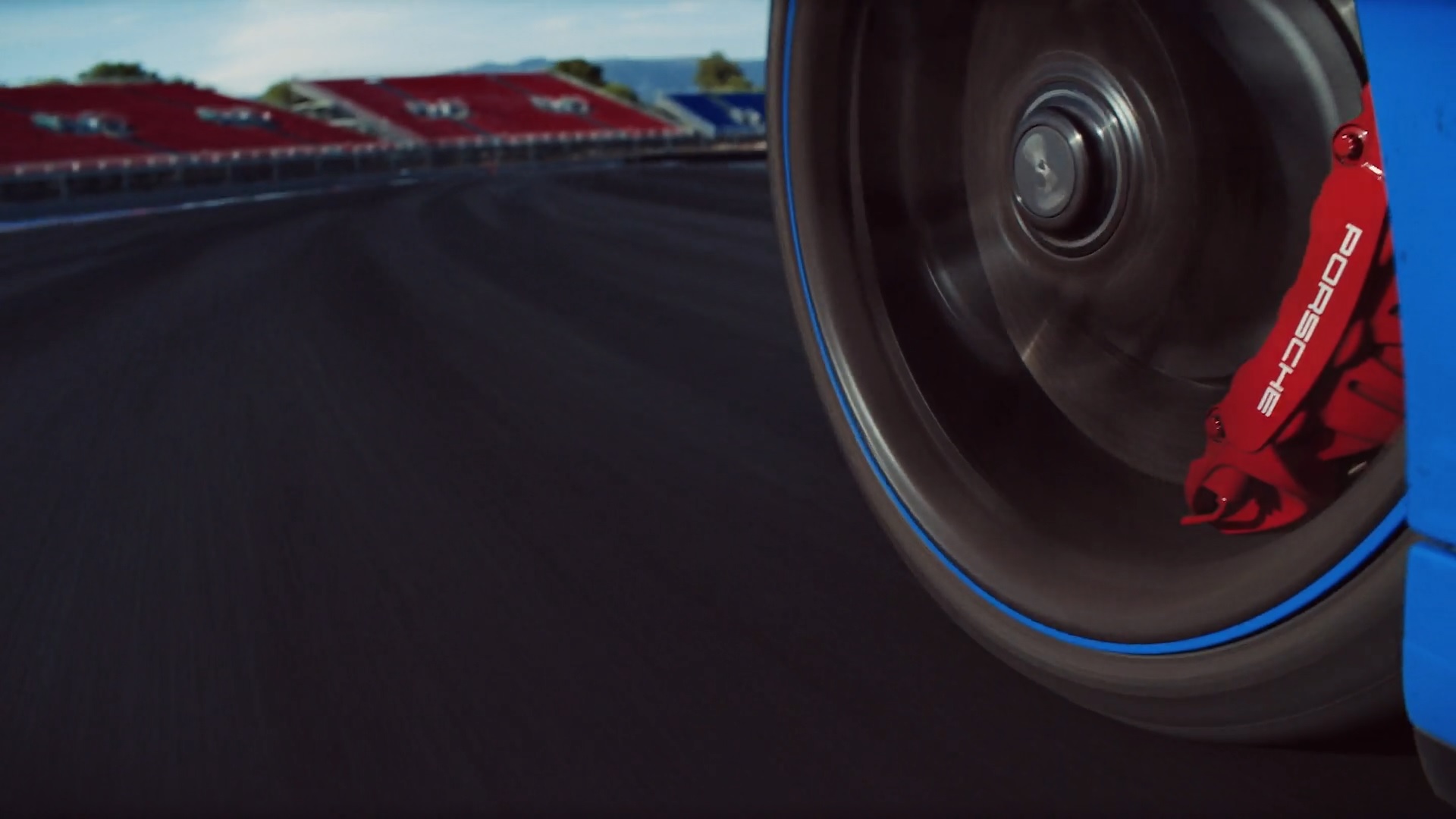 And since this one does not have a turbocharger, it doesn't need any flaps on the rear wheel arches. A lot of the body panels use carbon-fiber helping in the weight saving along with the low slung bucket seats. Therefore, the entire car weighs about the same as the previous GT3 at around 1,418 kilograms for the manual and 1,435 kilograms with PDK.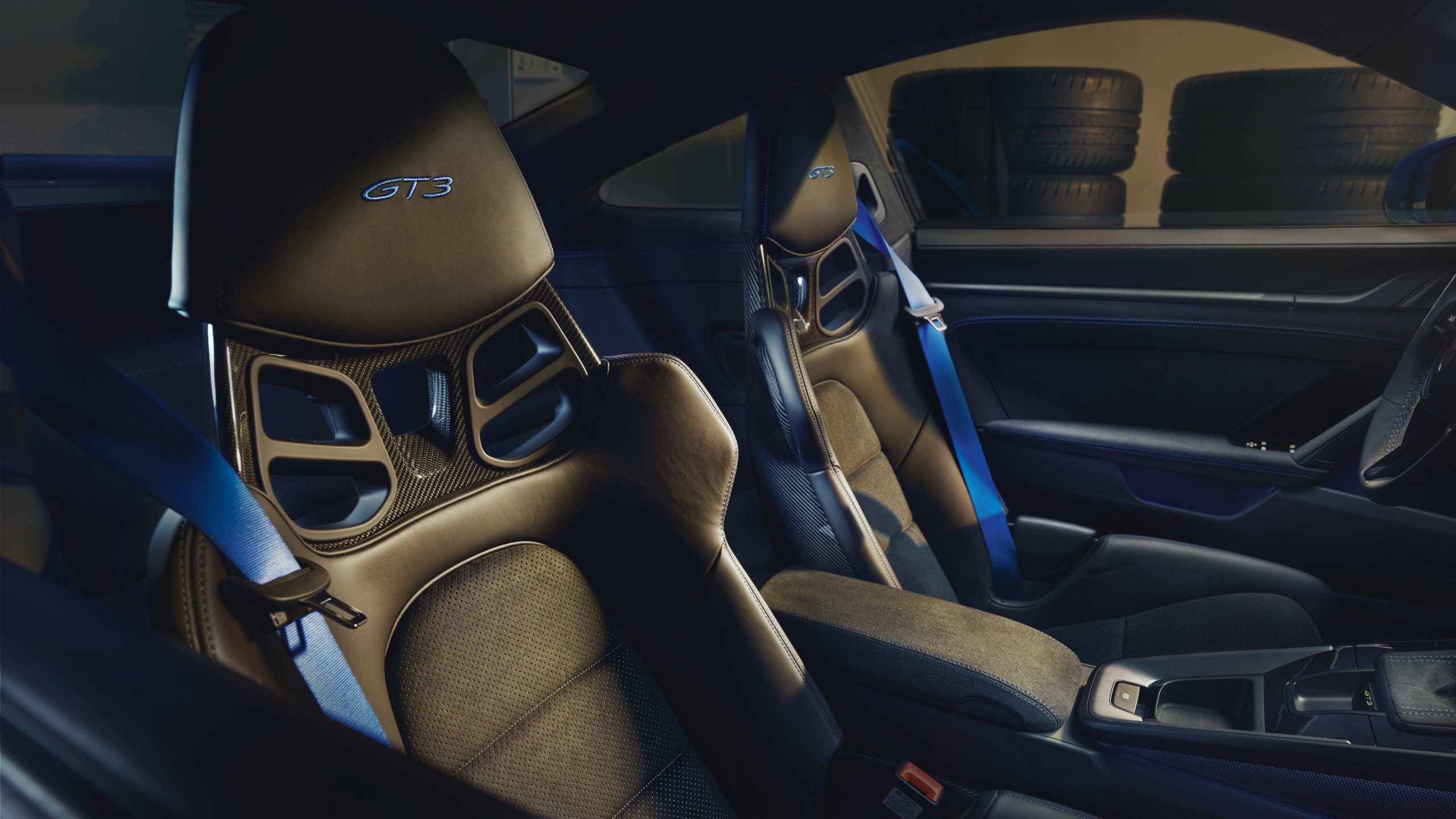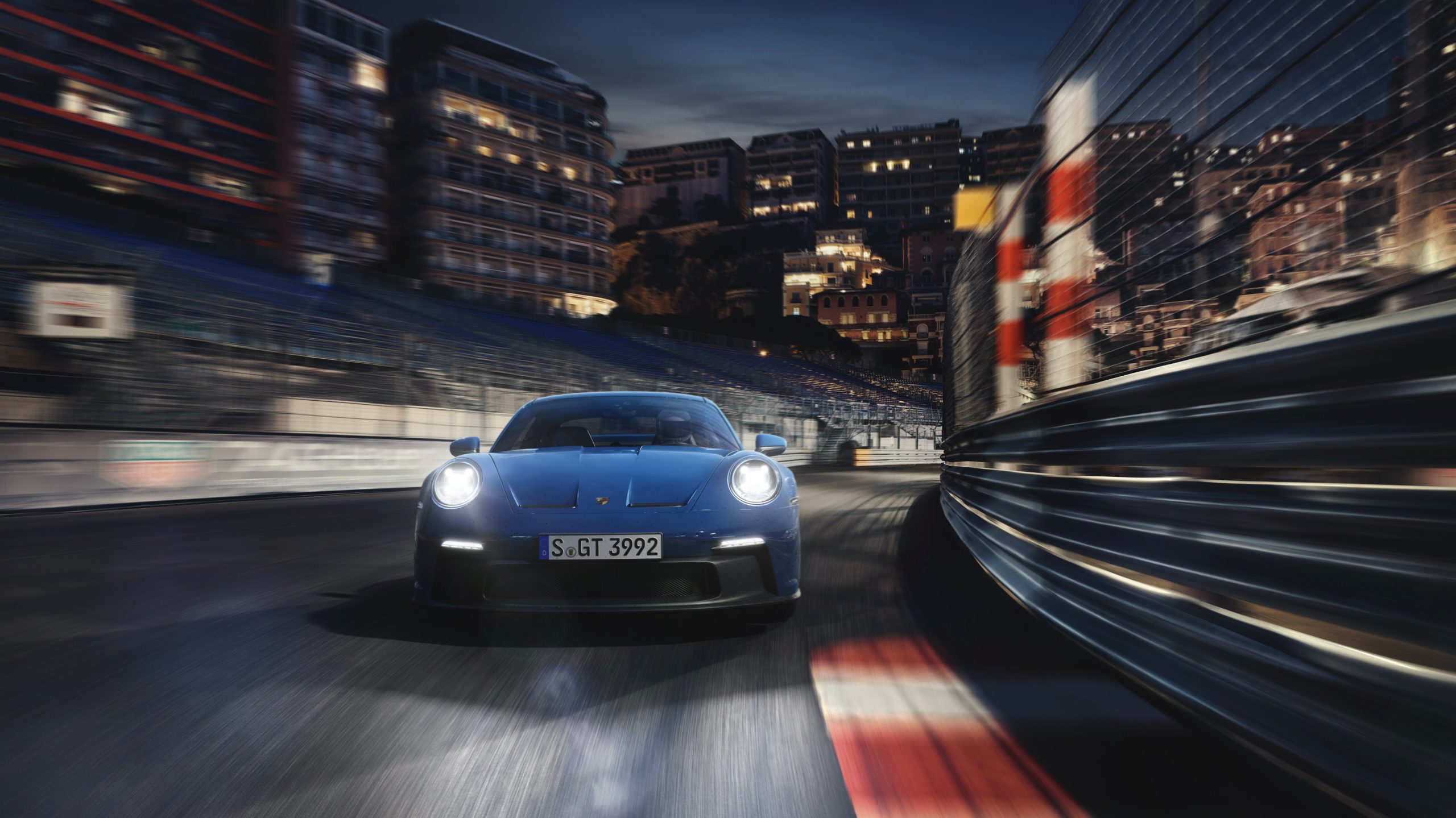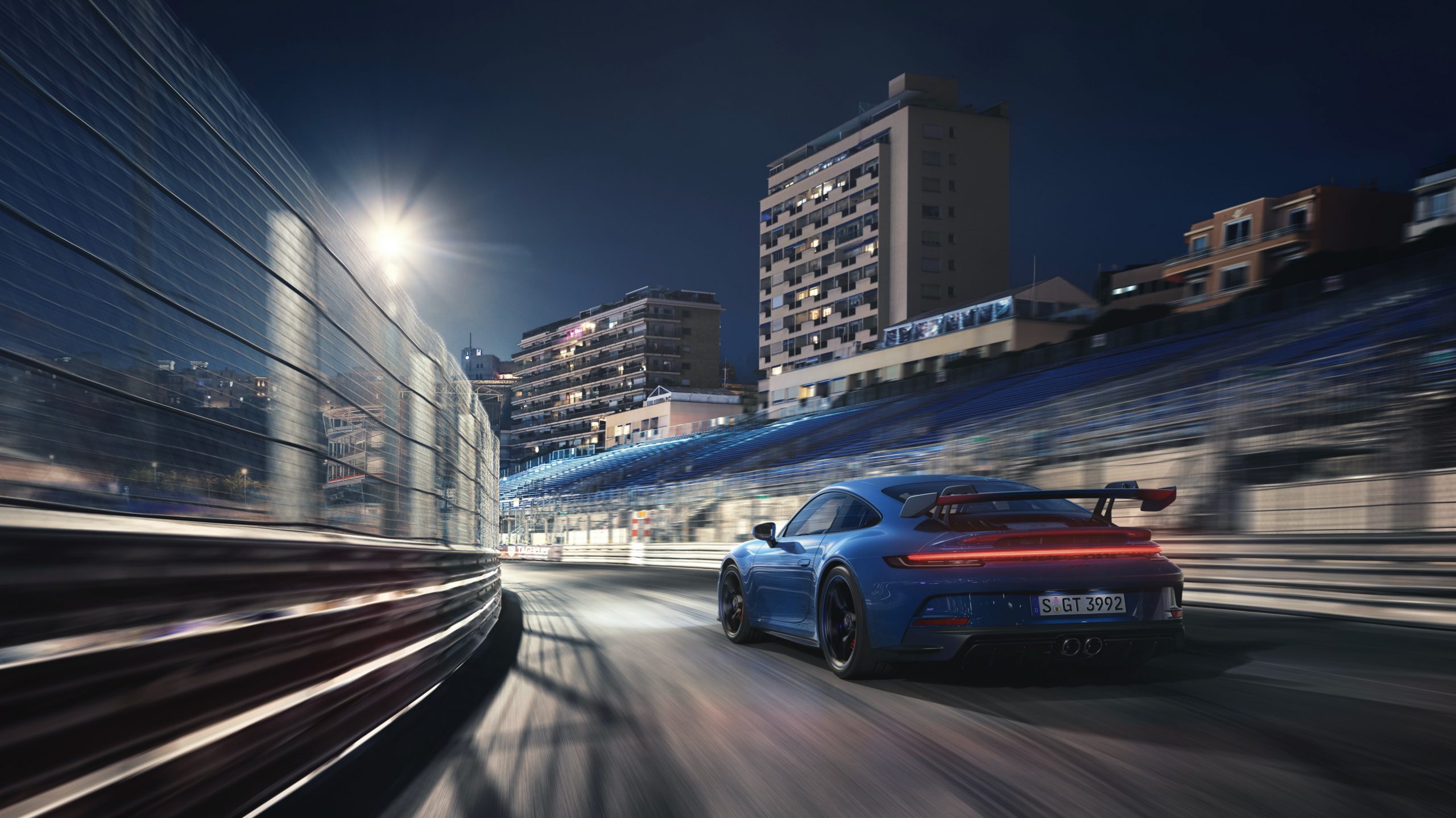 The entire car has been inspired by the GT race car 911 RSR with the four-litre six-cylinder boxer engine based on the drive train of the 911 GT3 R. Not to forget that this engine is also used practically unchanged in the new 911 GT3 Cup car. With a top speed of 318KPH for the PDK and 320KPH for the manual, it is even faster than the previous 911 GT3 RS.
The Interiors
The exteriors of the car are just so serene that it makes every other supercar look overdone. Smooth, flowing and pure aerodynamics business. So, Porsche definitely needed an interior to match and well when do they not! The interior is almost exactly the same as a Turbo S (which is not a bad thing) but has a few changes. The awesome, fluid and high tech infotainment system has been carried over with minor changes to the gear selector. It is now a big bulky gear lever than a small sophisticated switch. There is an optional roll cage available and everything else just looks grand. Here, take a look for yourself!