Auto Business
News
The new Godzilla will return in 2022
We're talking about a car that might steal some limelight from the movie.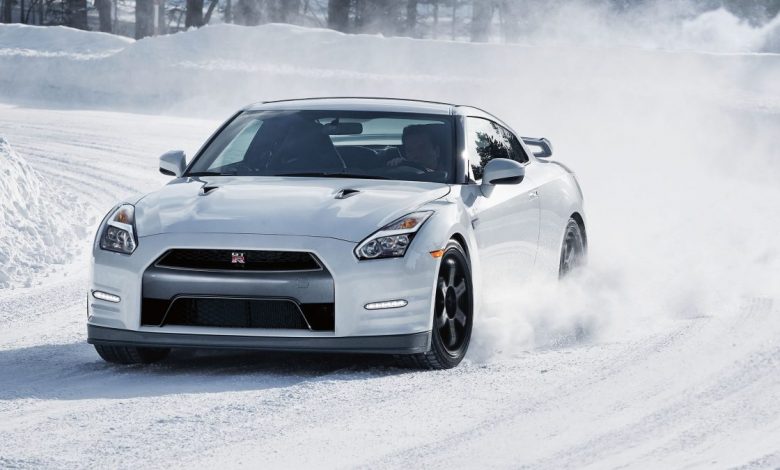 To say the GT-R has been a righteous model for Nissan is a massive understatement – it has been around for more than a decade now, thrashed its opponents with its mind-boggling tech and the twin-turbo 3.8L V6 motor it runs on, capable of producing 565hp (600hp in the Nismo trim) and shooting to 0-60mph in just under 3 seconds. Nothing accelerates faster than a GT-R was said by James May himself. He argued it should be a fact "written in the bible or something." I wouldn't blame him. I mean 10 years old and still giving the Teslas a ru for their money.
Now then, it was about time Nissan thought of replacing the current-gen model which has been doing the rounds since December 2007! More on this, Nissan had already confirmed that the GT-R's successor is already in the developing stage, but nobody, except Nissan of course, knew what was coming, when it was coming.
To now answer our queries, and anticipation, a new report by Japan's Best Car Web claims that the long-overdue GT-R replacement is set to debut by the end of next year, and with some "significant changes" under the hood. As per Web, more stringent Corporate Average Fuel Economy standards are being readied for this year in the GT-R's hometown and as a result, the Godzilla is going hybrid. Let that sink in, we'll wait. 

As opposed to the current car's R32 name, the next-gen hooligan-of-a-car will adopt the R36 codename, and as the current 3.8L V6 twin-turbo unit won't meet the CAFE regs, a 48-volt mild-hybrid system along with an integrated starter-generator unit, compact lithium-ion battery, and a small electric motor will be offered.
Nissan says the mild-hybrid system will improve the fuel economy and reduce engine noise. So long, the careless attitude and the whoosh and whistle of the GT-R, then.
As for its powertrain output, nothing is confirmed, although it's expected to boast more power (thanks to its mild-hybrid system) than its Nismo guise which makes 600hp and 481 lb-ft of torque. The architecture/platform will be the same as the current-gen because of cost-cutting!
The new Godzilla will arrive by the end of next year, while it may be sold somewhere around 2024, which would see the R32 Nissan GT-R please people for roughly 17 years! Funny how that machine is still bloody quick.
However, before the new model makes its debut, Nissan will give a thoroughly-deserved farewell to the current-gen with a limited "Final Edition" model, due to arrive in 2022 with a modified GT3-derived version of the 3.8L twin-turbo V6 producing nearly 700hp. Production is expected to be limited to 20 examples, with each costing around $380,000.