Auto Business
Electric
Opinion
Nexon EV's subsidy suspended by Delhi govt. due to 'sub-standard' driving range
After becoming the highest selling EV of India, Tata Motors are being questioned upon something they're usually never accused of.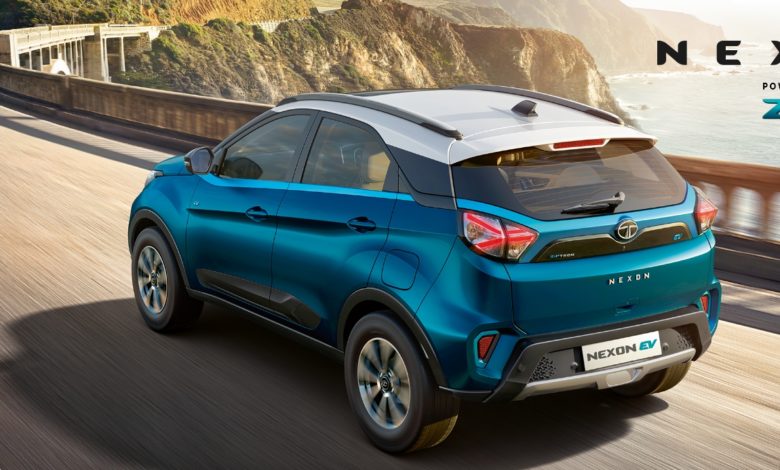 Tata Motors and false promises don't really fit in one statement. The reputation of the Tata group has always been that of a socially aware private company. Their beliefs, values, employee relations and their leader have been leading by example for a long time now.
When Tata unveiled their ZipTron technology and thereafter the Nexon EV, India was proud of this Indian company taking a leap into the future. The car had great performance figures, amazing built (of course) and well, being a Tata it was priced aggressively. Promising a range of 312 Kms and a swiftly developing charging network, this was the complete package. It is exactly why this one sold the highest especially when compared to the much more expensive MG ZS EV and Hyundai's Kona Electric.
But for the past month or so, the Nexon EV and Tata Motors Electric Mobility have been facing bad rep. Many customers have come out in protest saying the car comes nowhere near close to the promised range of 312 Kms. The Delhi government has reacted to this and I'd say maybe even over-reacted.
The Delhi government has therefore, de-listed the the Tata Nexon EV from their subsidy scheme for electric vehicles following complaints from customers that the car is not hitting the specified range on a single charge.
Delhi Transport minister Kailash Gahlot on Monday said several users had complained of "sub-standard" driving range offered by the Nexon electric vehicle (EV).
"The Delhi government has decided to suspend subsidy on a EV car model, pending final report of a Committee, due to complaints by multiple users of sub-standard range performance," Gahlot's tweet read. "We are committed to support EVs, but not at the cost of trust & confidence of citizens in claims by manufacturers," he said.
A show cause notice was also sent to Tata Motors by the transport department last month about a complaint by a customer regarding the range. The customer claimed it did not meet the specified range of 312 Kms on a single charge. Responding to this, Tata Motors has issued a statement.
Tata Motors spokesperson said "It is unfortunate to receive this order from the Delhi Transport Commission. We will continue to engage constructively to protect the interests of our customers. The Nexon EV is the only personal segment EV available in the market today that meets the stringent FAME norms. The range at single full charge (312 km) for the Nexon EV is basis the certification received from the Automotive Research Association of India (ARAI), which is the official body that independently tests all mass produced vehicles under standard/defined test conditions before they can be offered to customers."
"As with conventional vehicles (with IC engines), the actual range achieved in EVs is dependent on AC usage, individual driving style and the actual conditions in which the vehicle is driven. The range achievement is also a function of familiarity with the new technology, and customers report improvements upwards of 10% within 4-6 weeks of familiarity. We have been receiving several positive testimonials from our customers and are encouraged to see them exploring new places with Nexon EV and sharing their experiences. We are extremely confident about the value proposition of the Nexon EV, which since its launch a year ago, has consistently grown in popularity to become India's largest selling EV with thousands of families enjoying the pleasure of owning and driving it", he added.
In my opinion, I think this could've been handled in a better way by the Delhi govt. The Nexon currently is the only completely Indian EV apart from Mahindra's Reva which is incomparable to the Nexon. The Nexon EV's ZipTron tech set new standards even for other companies and Tata's determination for the charging network should've been paid more heed to. A user complaint should first be cleared by Tata themselves after testing the customer's cars and then, if the govt feels that a customer is being cheated, they should take such harsh steps.
Whether the range is not as promised or not, an EV still is a greener alternative and will help improve the much needed poisonous AQI of Delhi. The government de-listing an EV from their subsidy scheme is an over-reaction to an issue solvable at company level. Moreover, shouldn't more Indian manufacturers be given priority and aid in developing EV's for India? Anyway, this is only my opinion. Let us know yours in the comments below.