Auto Business
Electric
News
Rimac's new HQ is as big as the horsepower figures of their cars!
When I saw it, I immediately compared it with the McLaren Technology Center and it still looked better.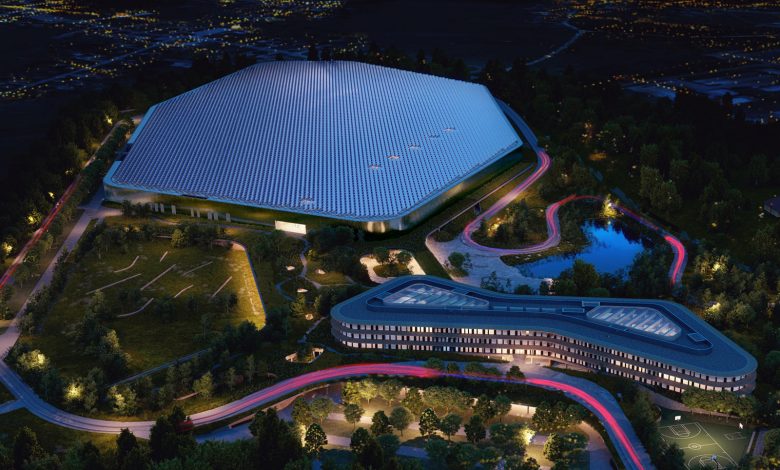 Let's throw some light at what Rimac has done over the past few years:
Gave their first ever car to a British TV show host who has driven Jet powered cars and yet crashed the Rimac cause it is so brutal
Partnered with Porsche to oversee Bugatti
Developing its C_Two electric hypercar which, in all probability, could outdo a Koenigsegg Jesko even though it is FULLY ELECTRIC
Single handedly changed the way motoring enthusiasts looked at electric cars.
So, what does all of the above mean? Apart from attracting Porsche to invest a large sum of money in it. Well, for starters, a 200,000 square meters facility with enough room for 2,500 employees… that's what! Mate Rimac, CEO & Founder, wouldn't have let the spare millions lie around in the dust and so, he has just unveiled his company's new 'workspace' in Kerestinec, near Zagreb, Croatia.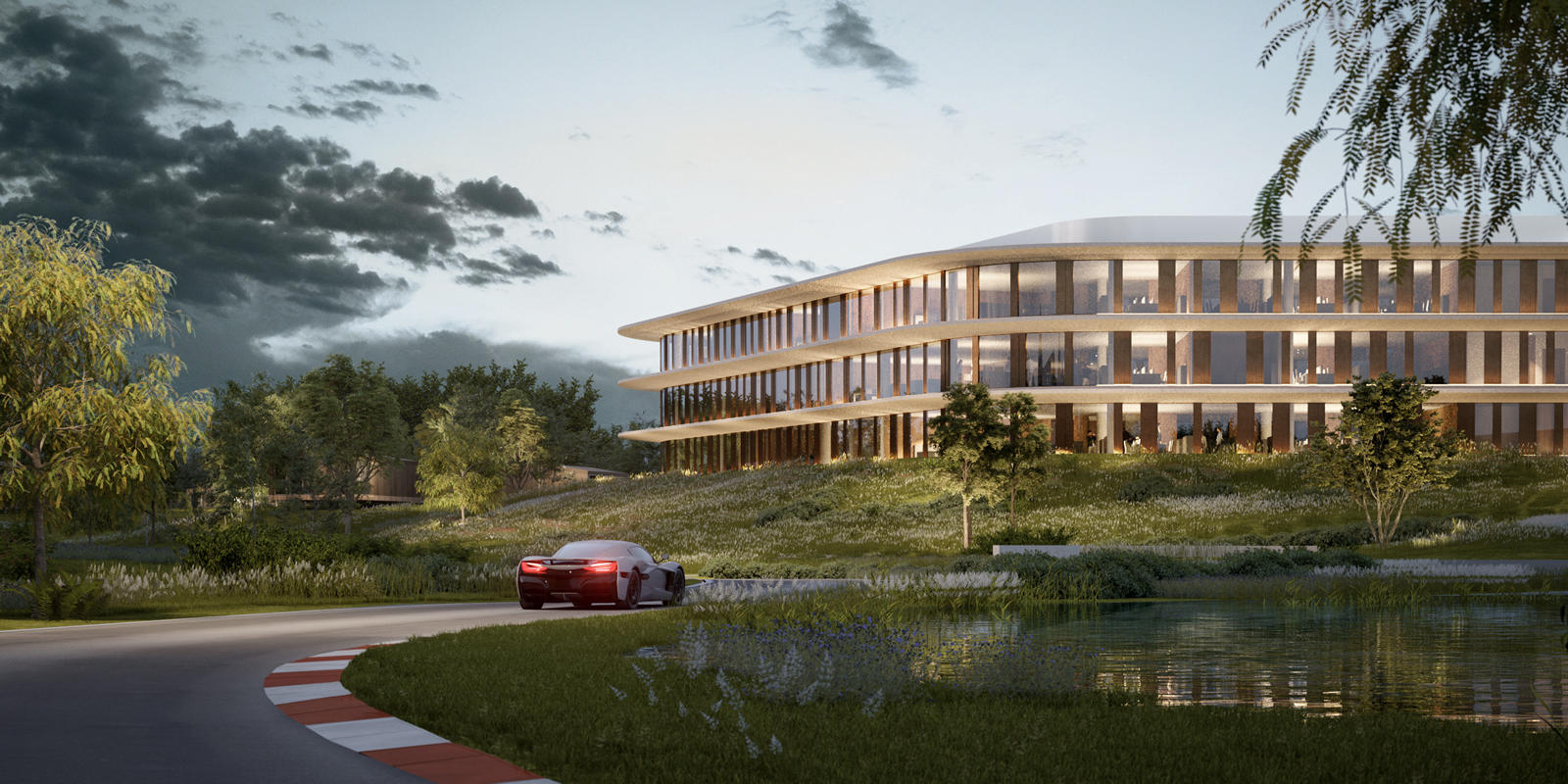 The facility has been designed entirely by the Croatian designers from 3LHD to mirror Rimac's attention to detail and has got almost everything in place to ensure that it is future-proof. So, will it also save people from a nuclear attack? Asking for a friend…
Rimac says that the facility "will be its international R&D and production base which will enable the company to ramp up from prototype and smaller volume projects to high-volume production of its high-performance electric drivetrain and battery systems". To think of it, this company has only ever sold one model and that too just SEVEN of those.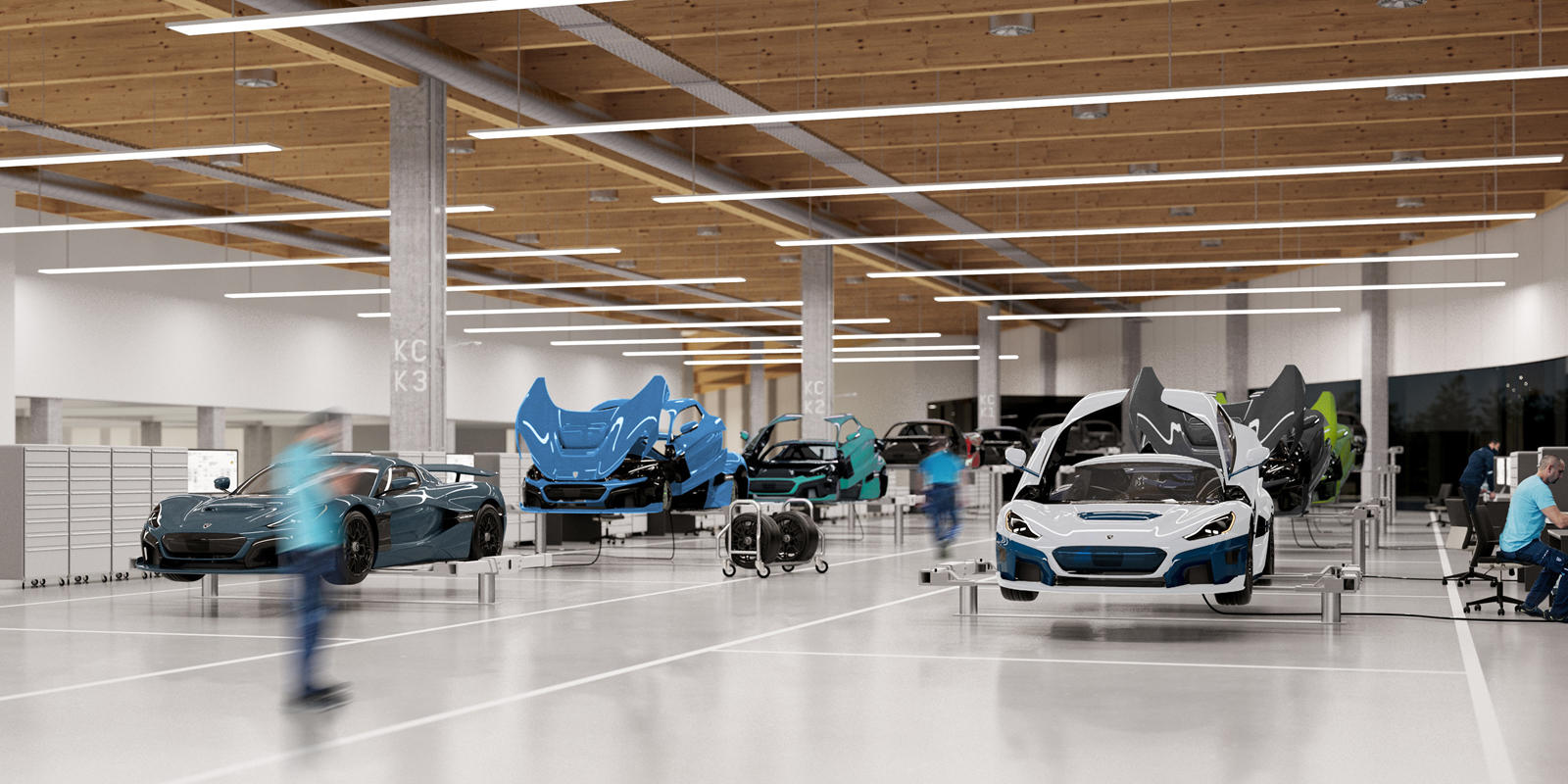 The buildings are said to cover half the area of the property and be completed within the next two years. However, Mate says that it is more than just a factory as he wants the spaces to be "friendly, open and warm, with more than a hint of fun." Oh, stuff for the environmentalists, the entire facility is said to be carbon neutral. And well, by the looks of it, it appears to be even more beautiful than McLaren's technology Center which has been the most beautiful HQ of any automotive manufacturer to date. That says a lot about Rimac considering how young both the company and its founder is.
As of now, the company has 1,000 employees to its name, a staggering growth from a single employee working in a garage, a decade ago. Mate also says that the facility is designed in such a manner that it shows the "springboard to the growth plans" Rimac has for the future.