News
Uncategorized
Taking a peek into India's upcoming Vehicle Scrapping Policy.
For private vehicle owners, the new policy will come into effect from 2024.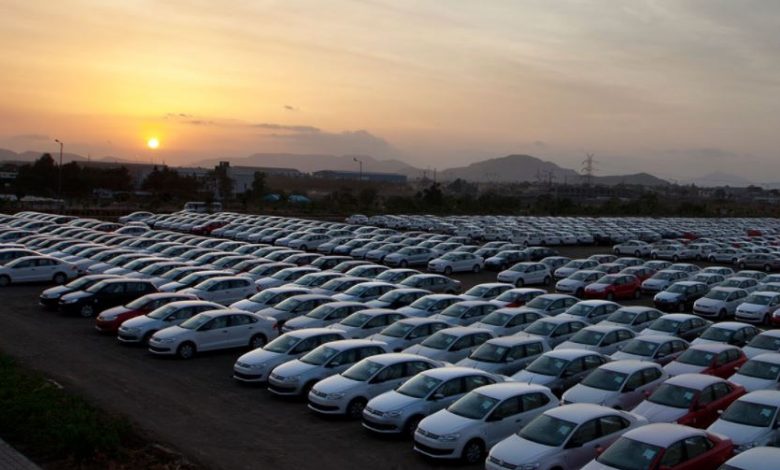 The Indian government in its 2021 Union Budget announced a series of bills & policies to help curb the burgeoning problem of air pollution. Schemes like Voluntary Vehicle Scraping Policy and Green Tax are part of India's Go-green drive.
Finance minister Nirmala Sitharaman, during the Union Budget speech in February 2021, announced that the government will introduce a voluntary vehicle scrapping policy to incentivize people to replace their old vehicles with new ones. She didn't disclose the finer details of the policy then but now after two months, we've got a clearer idea of what it is and what it means for the different sections of vehicle owners. So let's have a look into it!
What is it?
The new Vehicle Scrappage Policy as described by Nitin Gadkari, Union Road Transport and Highways Minister, is India's path to a greener, fuel-efficient and environment-friendly future. It has been rolled out to promote and motivate people to switch to environment-friendly alternatives like Electric Vehicles and Public Transport.
Under the policy, personal vehicles will be required to undergo an automated fitness test after 20 years and the same is directed for commercial vehicles after 15 years. An important thing to note is that the entire policy is voluntary and a car over 20 years old does not automatically get scrapped but they would have to undergo a mandatory fitness test and would also attract additional fees and taxes.
This means the classic and vintage cars owners don't have to worry, they can keep their vehicles preserved as long as they want. No one can deny that we make a bond even with cars. Especially the motorheads. So all of you who're still not ready to let go of your first vehicle, the new policy is not here to separate you from your love. Proud owners of the 800s, Altos and Santros can relax.
Green Tax?
Now that we are on the subject of reducing air pollution and the scrappage policy, let's also take a dive into green tax. The Green Tax rate will depend on the type of vehicle and engine fuel type(petrol/diesel). It will be applicable at the rate of 10-25% of road tax on transport vehicles older than 8 years, meanwhile, personal vehicle owners get relaxation in the period.
Personal vehicle owners will be charged a Green Tax at the time of the renewal of the Registration Certificate after 15 years. Diesel vehicles will attract a higher rate than their petrol counterparts. Public transport vehicles will be charged lower taxes, whereas vehicle owners in highly polluted cities like Delhi-NCR will have to bear a Green Tax burden of up to 50%.
"Revenue collected from the Green Tax to be kept in a separate account and used for tackling pollution, and for states to set up start-of-art facilities for emission monitoring" informed the Ministry of Road Transport and Highways through a press release.
Hybrid, Electric, CNG, LPG, ethanol vehicles are exempted from Green Tax as they leave a smaller carbon footprint, compared to their conventional-fuel consuming counterparts.
Need for this policy? – 
Environmental challenges
While announcing the Centre's new scrapping policy, the Union minister said that the move is aimed at reducing emissions. It is an understanding that older vehicles (above 15 years to 20 years) cause 10 times to 12 times more pollution than the newer ones.
The demand for taking older vehicles off-road has been one of the prominent demands by clean air campaigners. However, many say that the scrappage policy alone cannot serve that purpose. A lot of other policy initiatives need to go hand in hand.
According to the statistics, there are around 51 lakh light motor vehicles or LMVs older than 20 years in India. Around 34 lakh vehicles are LMVs older than 15 years, while the number of medium and heavy commercial vehicles more than 15-year-old stands at 17 Lakh.
Infrastructure
The government aims for at least 718 such fitness centres to be set up in the country, with the target of one in each district. The Ministry of Road Transport and Highway also plans to promote the model inspection and certification worth Rs 17 crore in all states. It is reported that the ministry has already sanctioned 26 such model centres. The centre has requested the state governments to provide land for free to these fitness centres. The states have not reacted to it yet.
Apart from the fitness centres, a large number of scrap yards would be required across the country to carry out this gargantuan task. Identifying locations and obtaining green clearances for these scrapyards will be another challenging task.
CERO, a collaboration between Mahindra Accelo and MSTC (a government of India enterprise) is currently India's only authorised recycler for motor vehicles. It has its recycling centres at Delhi-National Capital Region, Pune and Chennai and additionally, collection centres in Jaipur, Ahmedabad, Bengaluru, Chandigarh, Mumbai and Hyderabad.
Additionally, Tata Motors Ltd is also planning to build vehicle scrap yards in Howrah, Karnal, Hyderabad and Greater Mumbai along with its dealers. According to the reports, Tata Motors may not invest directly in them but will provide technical know-how and expertise for these dismantling units
Benefits and Rebates?
As per the latest draft notification, buyers who scrap their old car can gain a 25 percent road tax concession on the next one, for a period of 15 years from the date of registration. Furthermore, buyers will not be required to pay the registration fees for their new car. The proposal from the Centre, however, still needs the states' approval. This could be tricky, as states are already griping about delayed GST compensations from the Centre and have lost out on big revenue due to the COVID-19 pandemic. They are thus likely to seek some compensation from the Centre, which is also cash strapped.
Additional concessions can also come from manufacturers, who are advised to provide a discount of 5 percent on buying a new vehicle against a scrapping certificate. However, this discount, too, isn't as straightforward as it seems.
So is it a win-win for everyone?
The Union Road Transport and Highways Minister, Nitin Gadkari, termed the policy as a "win-win" proposal for all. However, the industry, transport associations and vehicle owners have raised their concerns. The All India Confederation of Goods Vehicle Owner's Association and Kerala Lorry Owner's Federation has approached the Transport Ministry calling the recommendations of the policy as "not practical".
According to media reports, both bodies have said that around 50% of the goods carriers in India would be required to be dismantled if the government proceeds with the new policy. They also asserted that scrappage will never be a practical option for thousands of vehicle owners. And while I'd usually agree with this, I'm certain that this is a drastic step which is needed to be taken especially in India. As per Transport Ministry's data India has 17 lakh medium and heavy commercial vehicles that are older than 15 years without any valid fitness certificate.
These figures are disconcerting to say the least. Every old vehicle, irrespective of fuel type, would have particulate filters and emissions as per the norms that were founded 15-20 years ago. Those norms were very fluid because India had very few LMV's back then. Most of the cars back then had turbos that would kick in right from the get go which happens at around 2000 RPM mark these days. A vehicle of that time still accelerates at that rate and is exhausting carbon mono-oxide equivalent to almost THREE vehicles of today. Let that sink in.
Timeline
The government has set some deadlines to ensure the effects of the scheme on the ground could be seen as early as possible. Rules for fitness centres and scrapping centres will come into effect from October 1. While scrapping of government and PSU vehicles over 15 years will start by April 1, 2022, heavy commercial vehicles and other category vehicles must go under mandatory fitness test by April 1, 2023, and June 1, 2024, respectively.