Auto Business
Electric
News
THIS is VW's ID.6 – All-electric, three-row SUV
Launched only for the Chinese market, this one COULD disrupt the EV segment everywhere.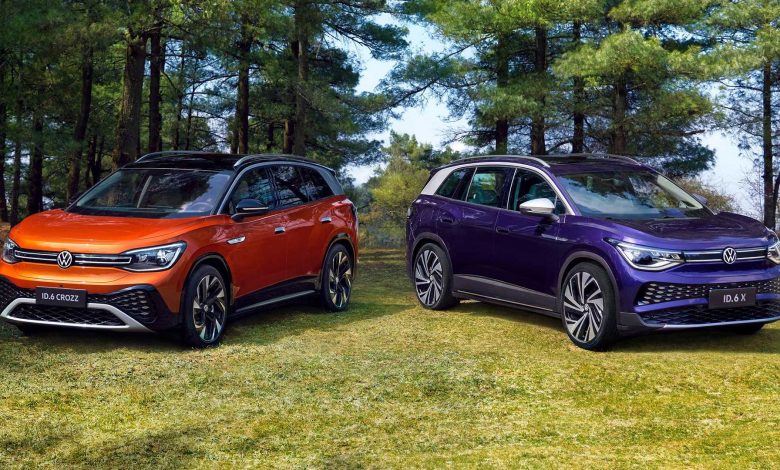 ID.6, yes the same range as the ID.3 and ID.4, is an all-electric, three-row SUV from VW which is its largest member from their EV lineup. The ID.6 can be had in either a six-seat or a seven-seat configuration but, here's a catch – only China can have a go at it for now. Kind of a big catch and to be honest, we are confused too as to why this was China only.
Although, a wild guess would suggest that their partnership with FAW and SAIC would influence their manufacturing costs while also factoring in some other EV benefits that are China only. Moreover, Tesla's recent success in China will start attracting more and more EV makers to China first in order to test demand for their product and then launch it in other markets.
There will be two versions of the ID.6 on sale – ID.6 Crozz developed by VW, obviously, through a joint venture with FAW, and ID.6 X, developed by VW and SAIC, and both the versions remain identical when talked about its power. Although, the same cannot be said when you look at them from the outside.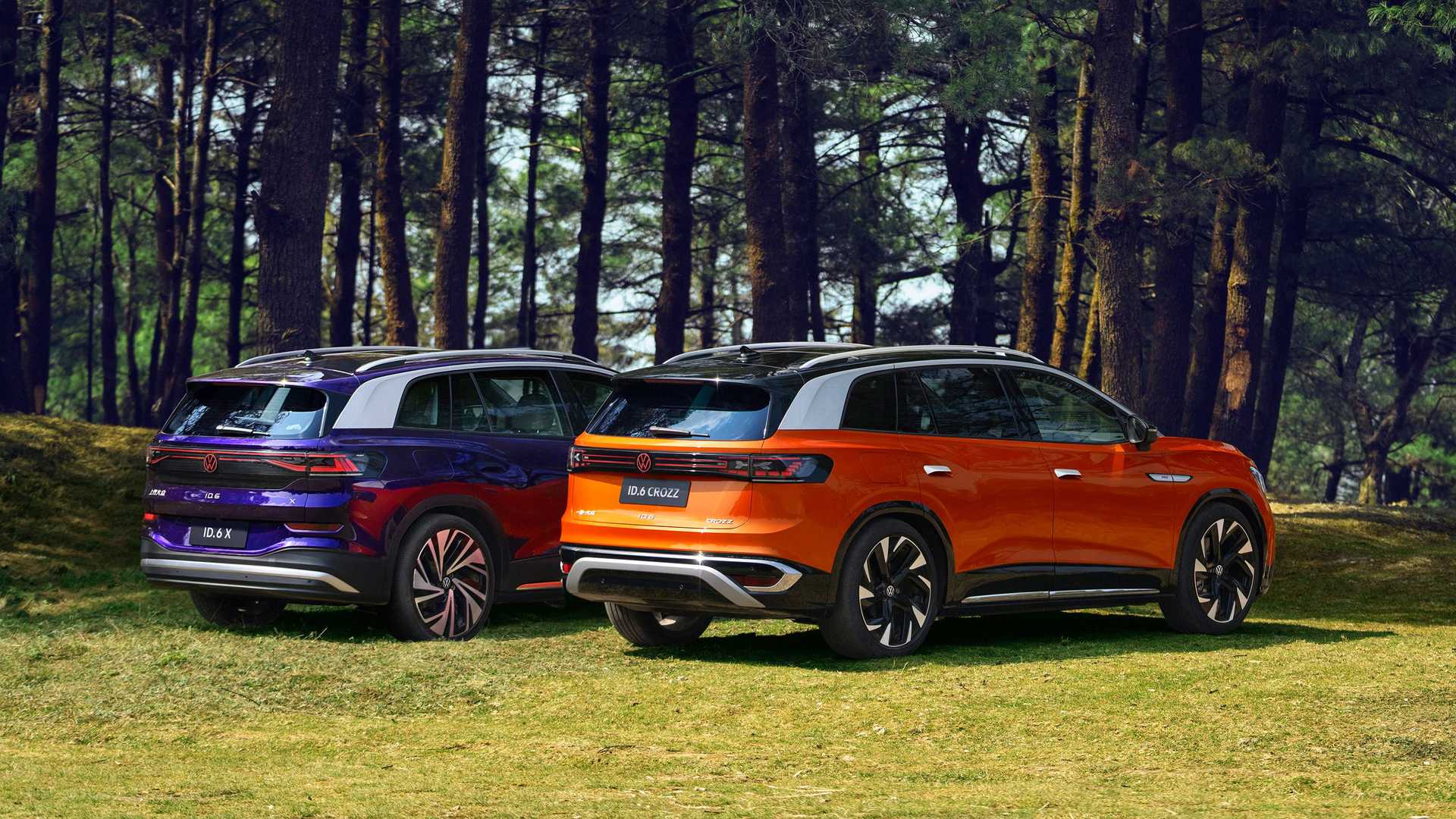 Like its younger siblings, the ID.6 sits on the same MEB platform used by the VW group in the recently-revealed Audi Q4 e-tron and Q4 Sportback e-tron. The base-spec has a single electric motor at the rear developing 177hp. There is also a dual-motor version up for grabs which takes the power output to a respectable 302hp.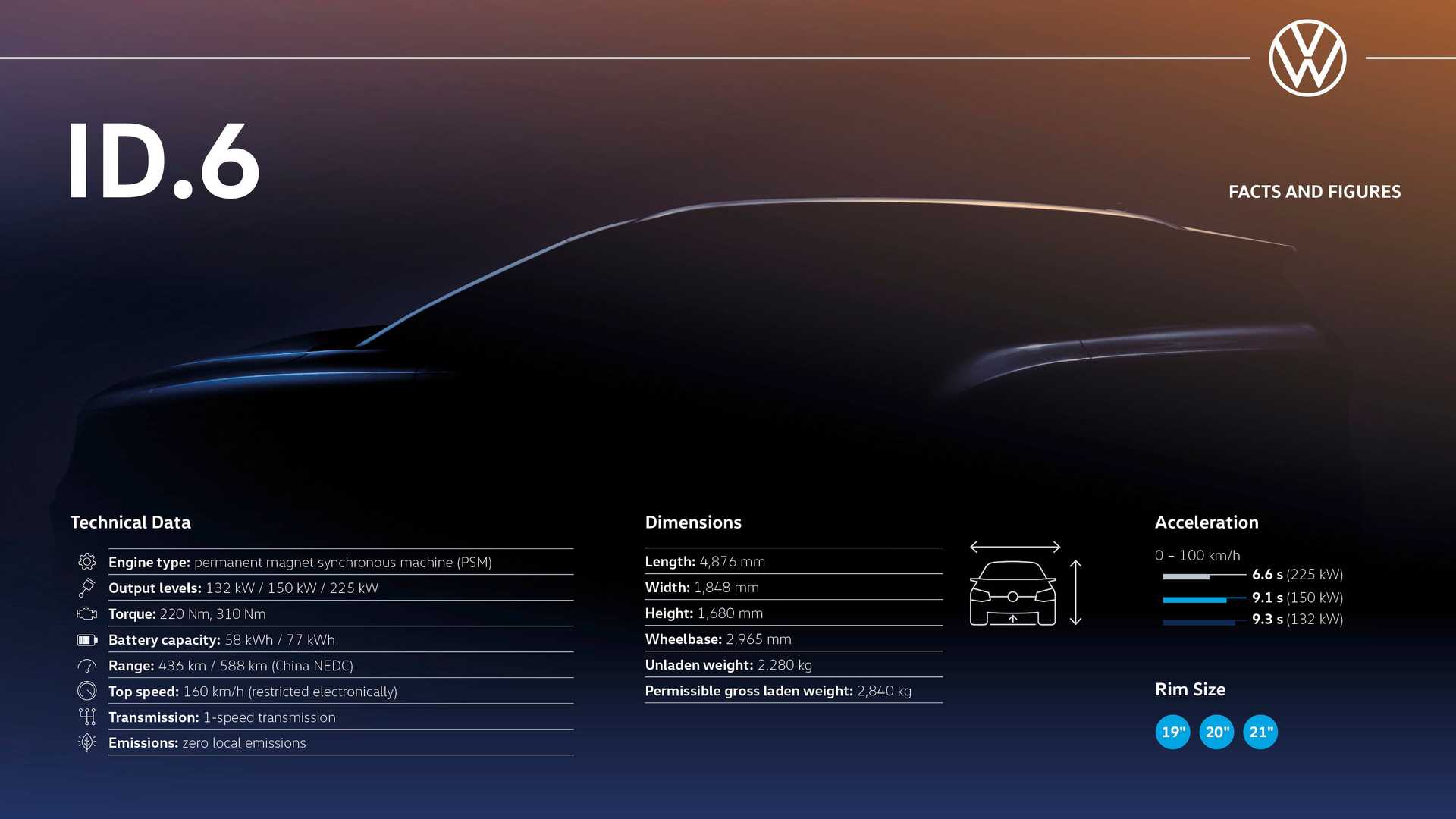 As for the battery pack, the ID.6 will be offered with a 58kWh battery and a larger 77kWh battery enough to pump out a range of 271 and 365 miles, respectively. The said ranges are based on China's New European Driving Cycle so if and when, the ID.6 comes to the US and/or Europe, the figures will differ.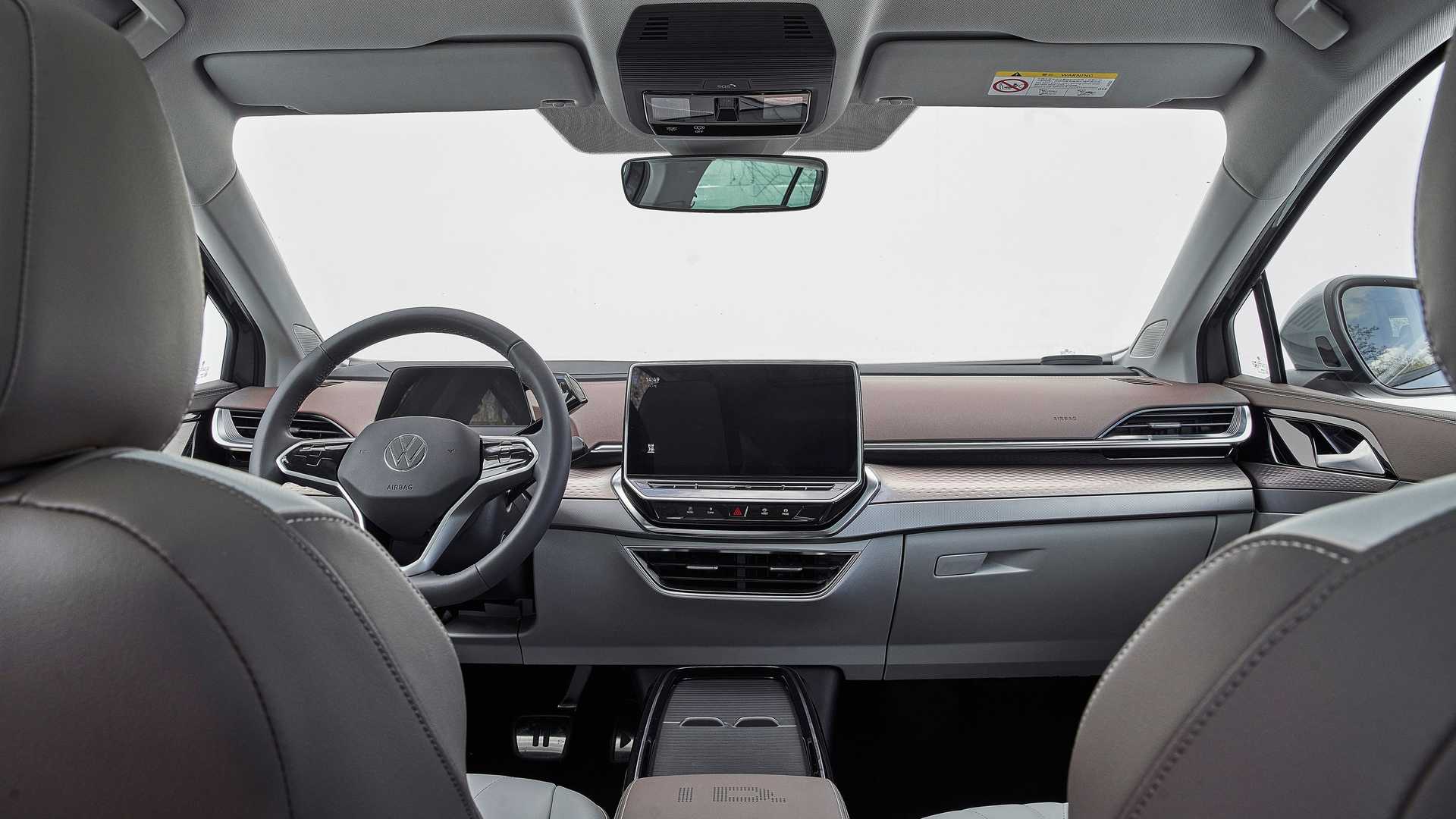 We are limited on information and so, cannot comment on the interior but, you can take a look at how it is designed, still. What do you think – should VW bring the ID.6 to the States and/or Europe? Even to markets like India? Knowing the love for SUVs and fully electric SUVs is increasing day by day, it won't be a bad move, right?