Connected Car
Launch
News
2021 Skoda Fabia launched! More tech, more space and then some more technology!
All in all, a true rival to the Ford Fiesta and it's sister car the VW Polo.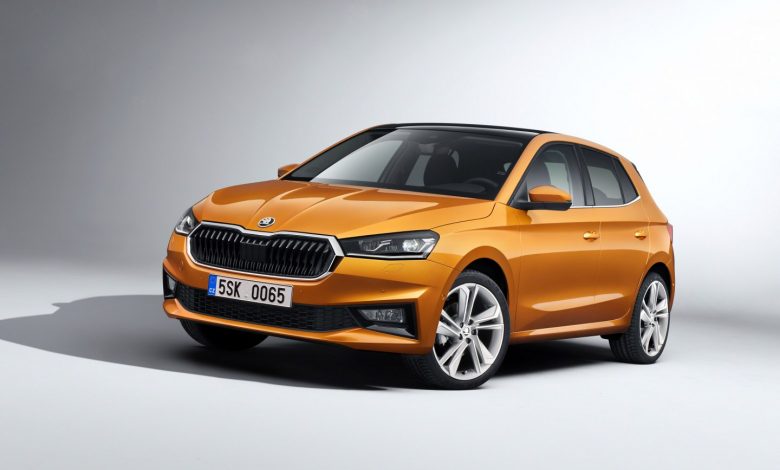 Let me start by saying that never have I ever been so impressed with a new generation of a particular car. The fourth-gen Skoda Fabia has far exceeded my expectations with what it brings to the table. After VW gave the Polo a much-needed update, Skoda upped it by switching to an all-new gen, finally bringing the hatch aboard the MQB A0 platform.
As was hoped and anticipated too, the Mk4 Fabia is bigger than its platform-sharing siblings to enable a spacious interior and best-in-class practicality. It remains a largely city-oriented car but has seen an increase in its cargo capacity. The all-new body is also far sleeker than its predecessor meaning a segment-leading drag coefficient of 0.28 to improve fuel efficiency.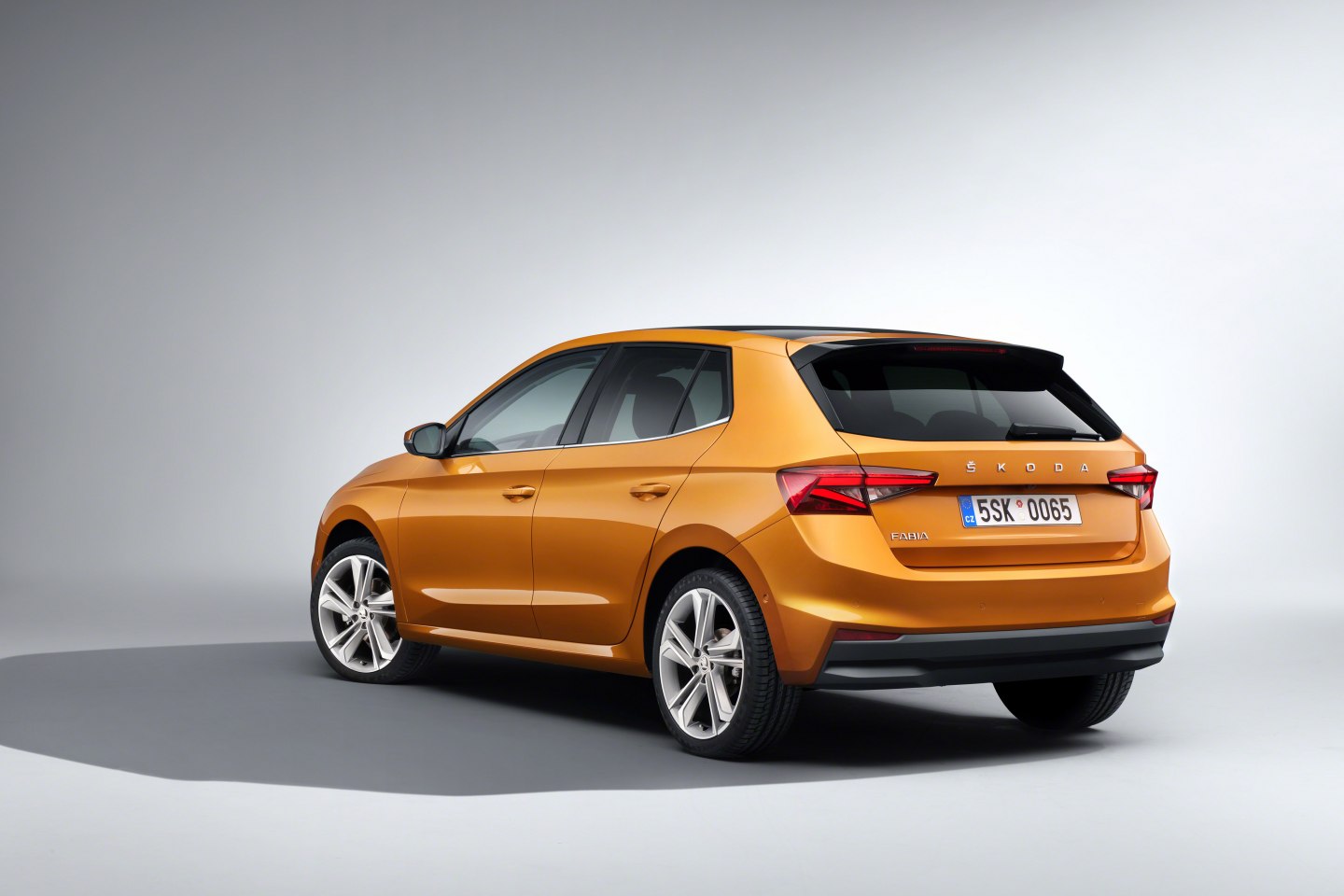 From what the press images show, on the top-spec, you have full-LED lights front and rear along with a panoramic glass roof. The front has a grille-mounted radar for the safety and assistance systems, plus sensors for Park Assist that works at up to 25 mph (40 km/h) and takes care of the steering.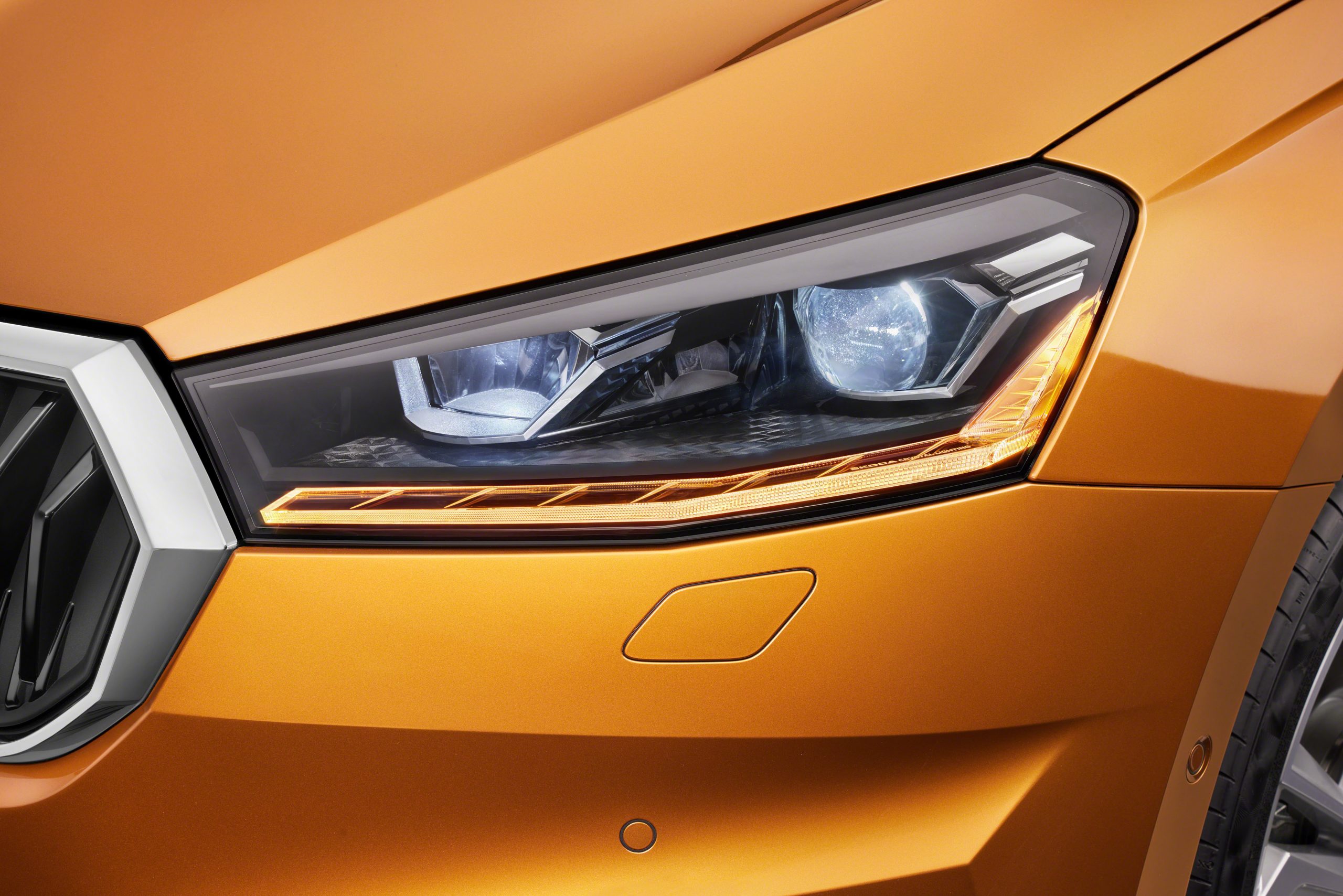 The fourth-gen Fabia has seen a drastic and desperately-needed change in design which works well, especially when you happen to look at it from the rear. It is much more of a complete car now if you will. Follows the current design pattern of the other Skoda(s), too.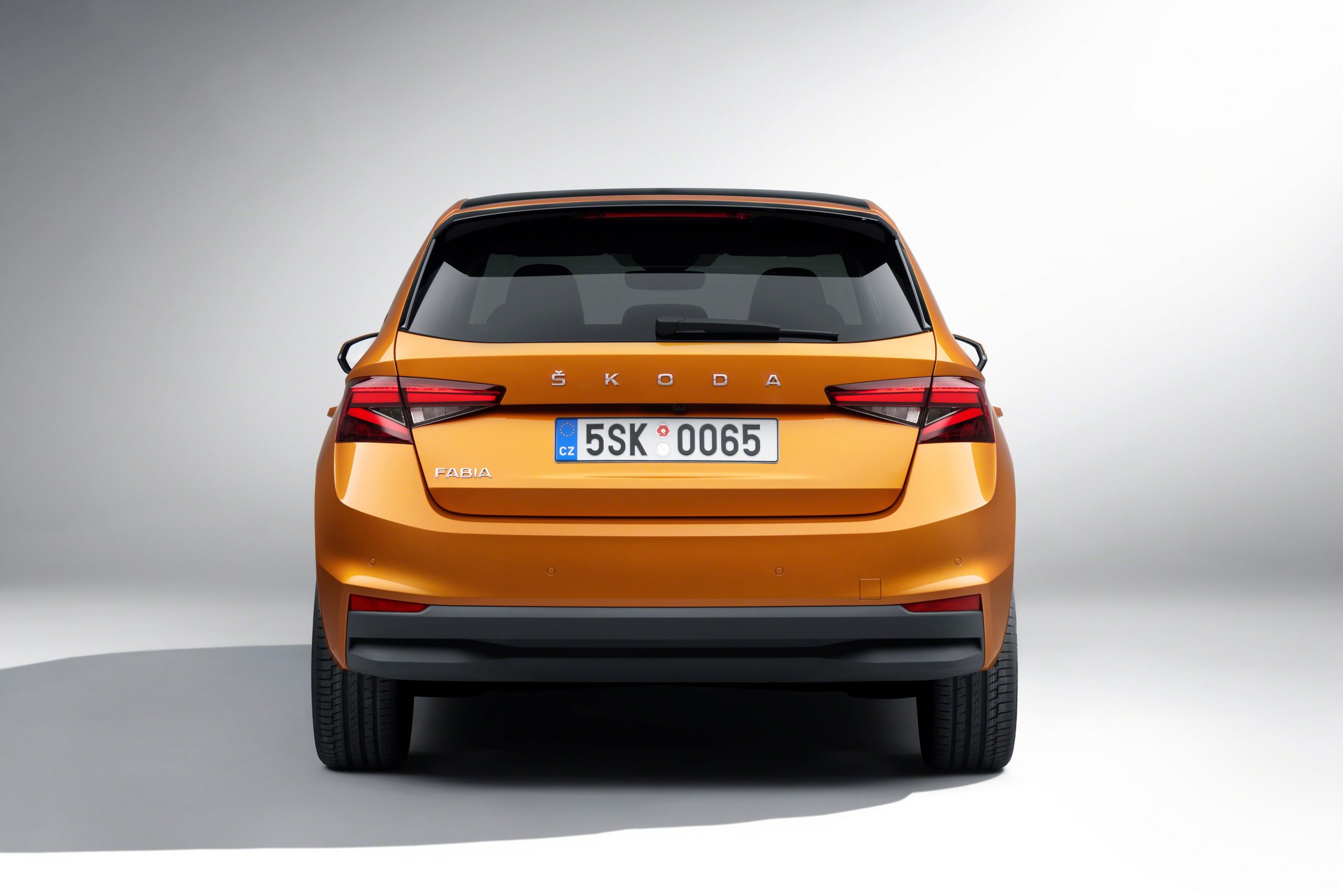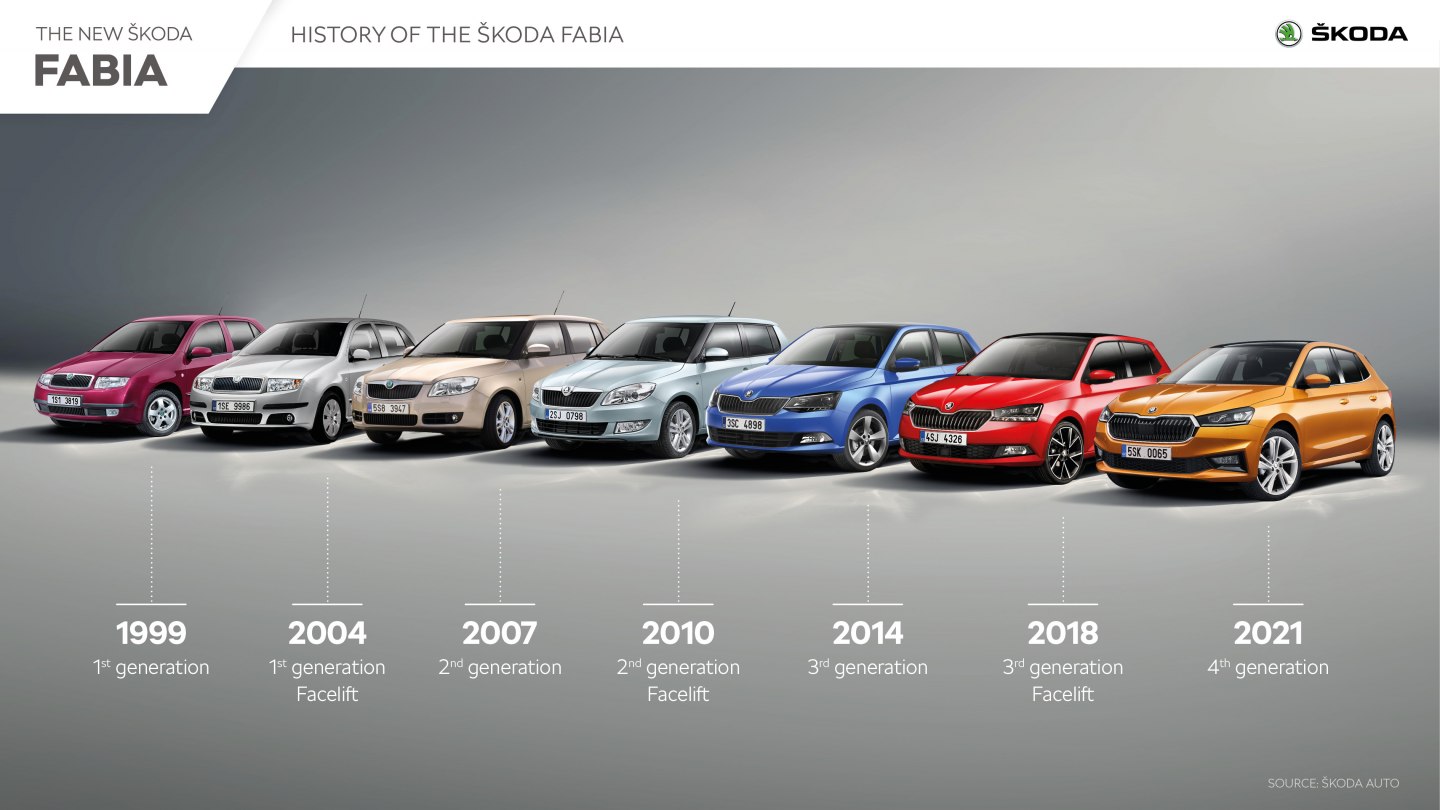 You get two new colors – range Sunset and Graphite Grey paints and up to 18-inch wheels. Higher-spec models will boast a contrasting Black Magic or Graphite Grey color for the roof, side mirror caps, and the front grille frame.
Switch to the inside, where a lot of deserving work has been done, you get the company's 10.25-inch digital instrument cluster and touchscreen infotainment up to 9.2 inches in size. For the rest of Fabia-first features, you have dual-zone climate control, a heated steering wheel, a heated windshield, LED ambient lighting, and central air vents for the rear seats.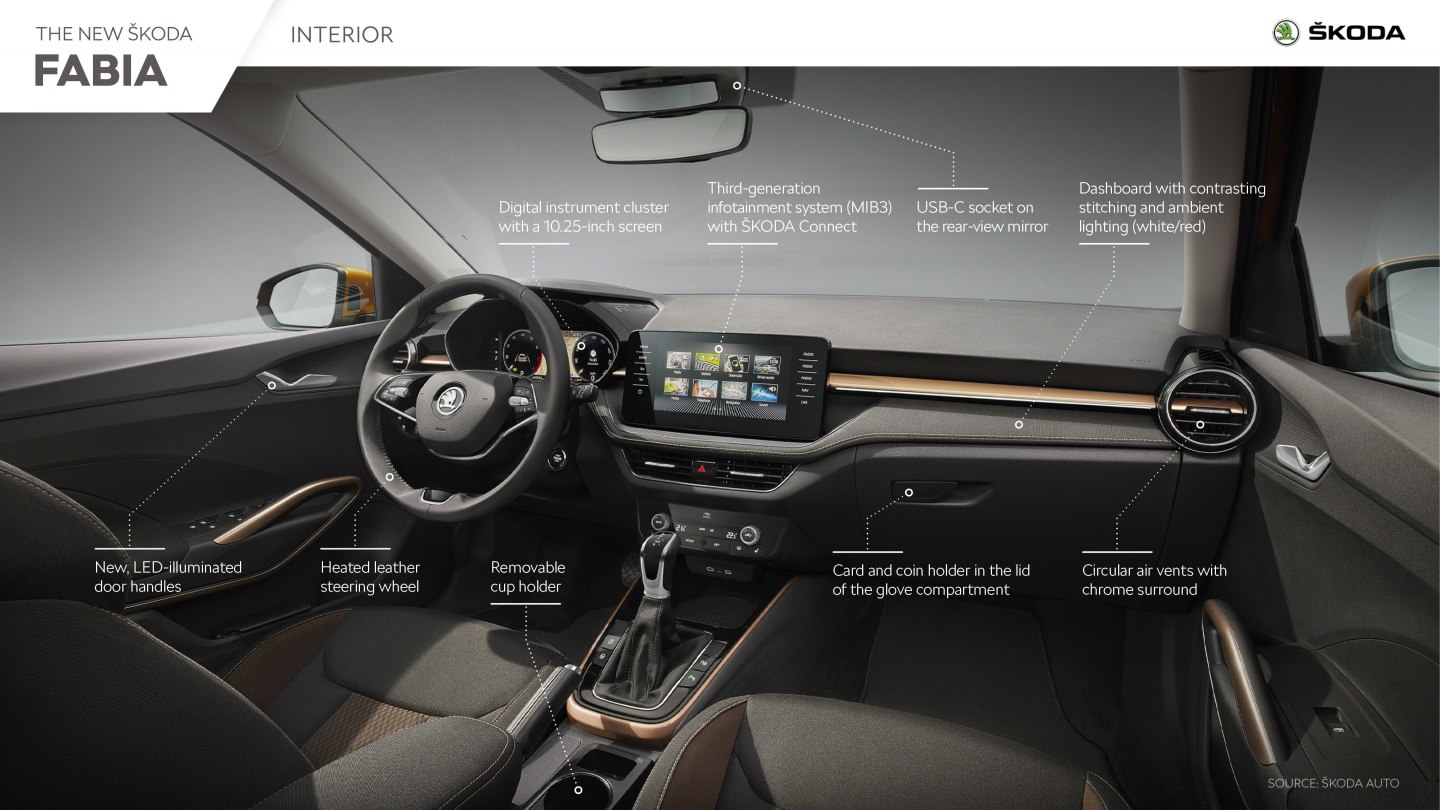 Additionally, there is also a central armrest in the back. With now the Mk4 Fabia sitting on the MQB A0 platform of the VW Group, the inside is a much quieter place to be in. Laura, Skoda's voice-control assistant, too makes her way in the Mk4 Fabia. Other upgrades include internet radio, real-time traffic updates, and a Wi-Fi hotspot for passengers' devices, courtesy of an integrated SIM card.
On the engine side, contrary to what was reported by us earlier, the fourth-gen Fabia will have its most powerful motor in a 1.5L, turbocharged, four-pot producing 148bhp, as opposed to the previously-expected 110bhp unit. The 'standard' engine variant will be naturally-aspirated, 3-cyl, 1.0 MPI units with 64bhp and 79bhp and will come mated to a 5-speed MT.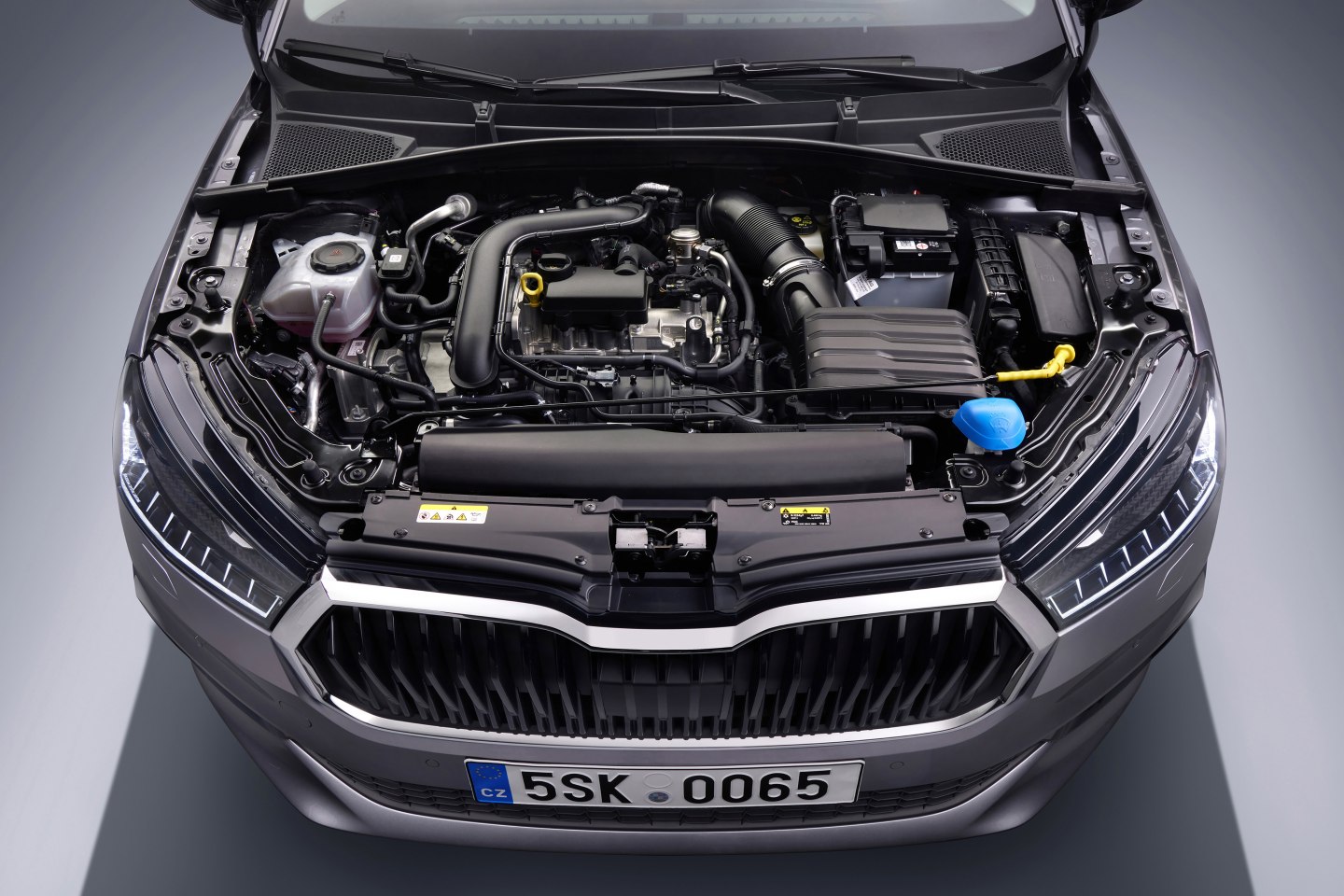 Between the two is a 1.0L TSI Evo turbocharged 3-cyl motor producing 108bhp which can be had with either a 5-or-6-speed MT or a 7-speed DSG. The 1.5L motor will come mated to a 7-speed DSG only.
The Fabia has been the second best-selling car for the Czech carmaker after the Octavia, and so far, has been sold more than 4.5 million times since its launch in '99. There is a reported wagon version planned too, slated for a 2023 launch.