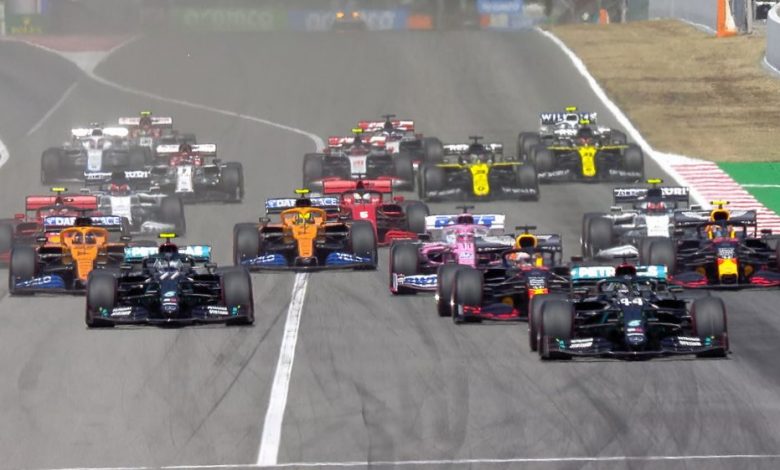 Throwback to last year's GP, wait a minute, did it even happen? I know, a silly question, but the point being made here is that except for a few races at the Circuit de Barcelona-Catalunya track, the usual racing has been a dud mainly because it is difficult to overtake there, even more so in the current crop of cars. However, moments like 2013 with Alonso winning in front of his home crowd and 2016 with both the Silver Arrows crashing out and a certain Max Verstappen winning surely do lift our spirits.
For this year, though, do not expect anything similar to what has been given to us previously. The 2021 grid heads to the track for the fourth round of the championship, after what was an okay-ish race at Portimao. Eight points separate Lewis Hamilton and Max Verstappen at the top of the standings but, if we look closer, the title battle after three races hasn't been this closer in recent years. So then, with the pressure of coming out victorious, how will the racing be this weekend? Let's find out!
Can Max live up to the expectations and deliver?
I know, it is way too early to ask this question but, if you consider what happened in Portimao, you would too, agree with me. Verstappen had to set the fastest lap of the race to get one additional point. He did just that, but he ran a few inches wide on the exit of T14, and there it was, his lap was deleted to a track limits violation.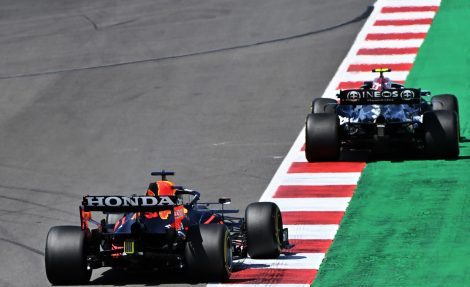 Now, no one knows how significant that one point lost could be at the end of the year (if the title goes to the last race). What we all know is that he should take his racing more calmly and realize that not every time you can win. In case you cannot end a respective Grand Prix weekend on top, you can always take home the best possible result.
What about Perez?
Meanwhile, the other driver at Redbull hasn't been having a perfectly good time. Still better than anyone else at that second RBR seat but, not up to his true potential. You can call it performance pressure or bad luck or the curse of that second RBR seat, the truth is it is a mixture of all… and more. Sergio Perez has shown potential to be a championship contender in multiple GPs in his career.
Although, he never had the car. Now, he has the car but is still not able to perform. We fans have no doubt over his capabilities as was shown by his crowning of the driver of the day in the previous GP. We just want him to perform at his own level. Sans the pressure and a streak of unfortunate incidents from the curse of that second RBR seat. Let's hope that happens this time!
Will Mercedes keep up with its tradition to win at Catalunya?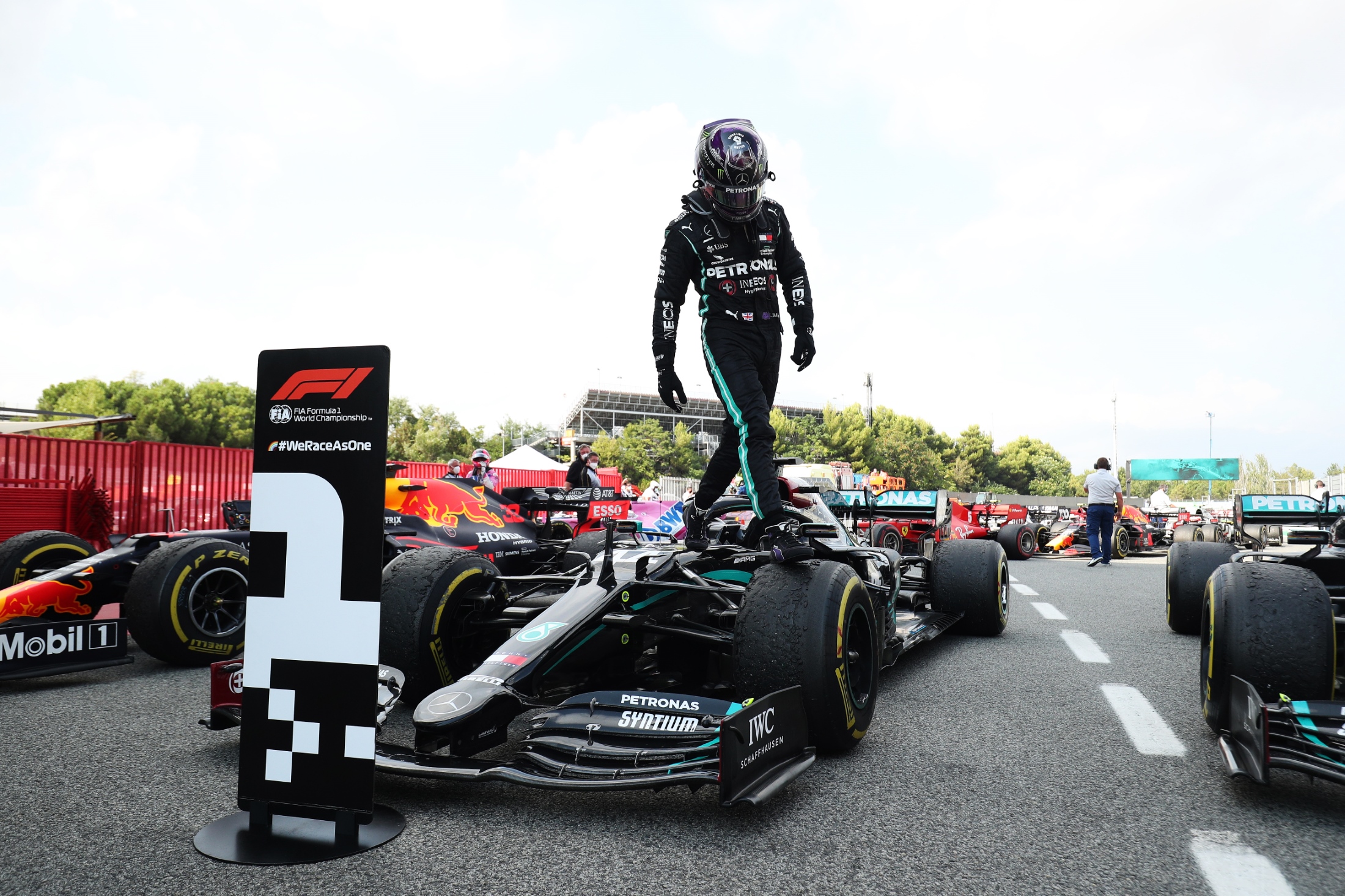 Even before the much-talked-about V6 hybrid era began, the Silver Arrows were already dominating at this track. Last year, they took the Pole Position for the eighth consecutive year. With that in mind, there is little-to-no doubt that Mercedes can again outperform the car this weekend. And with the track being very harsh on overtaking, if Lewis manages to take his 100th Pole to come Saturday, the opposition can bid adieu to its chances of even catching him for the win.
Lando Norris – a genuine midfield captain?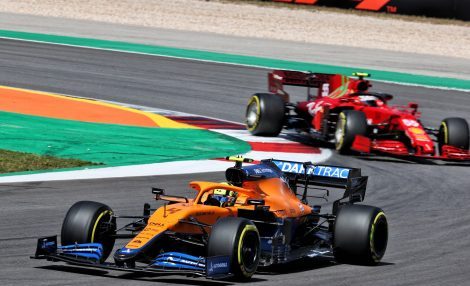 Lando Norris has been on a roll since the season started in Bahrain with the last race in Portimao being his third GP of the year in which he finished in the Top 5. He currently sits in P3 in the Championship and with Sergio Perez and Valtteri Bottas soon regaining their lost form, it could get tough for the young Brit to handle the pressure. However, with him being cool as a cucumber, most of the time, all he needs is to keep the Ferraris behind him and his teammate alongside him to put McLaren in a strong position.
Let's talk about Alpine!
Alonso specifically mentioned that his team's pace was a one-off in Imola, but that was put to rest after a sensational showing in Portimao. Now, the sudden speed and progress might be track-specific but if Nando can again work his magic and somehow finish in the points this Sunday, it most certainly will be one of the highlights of his career.
The change to T10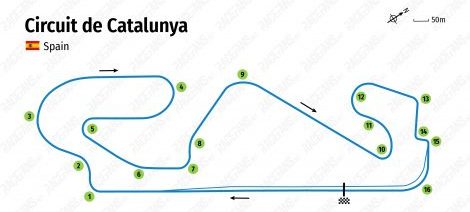 I have raced at this track several times and what I have found out is that the previous version of T10, where there was a much sharper bend to the left, has been the ideal place for plenty of overtaking action. Switching to a long, swooping corner in a bid to potentially create more overtaking opportunities might not be the brightest of the solutions. But then again, I played Real Racing 3 while overtaking hundreds of cars so, who knows, the change could be a blessing in disguise.
Aston Martin, especially Sebastian Vettel, will have the upgrades this weekend so there's the hope of a much stronger race for him. As for the rest of the grid, we wait to see how it will pan out. We meet with you again following the two Free Practice sessions for a detailed analysis of how the grid is shaping up for Sunday's race. Stay tuned.