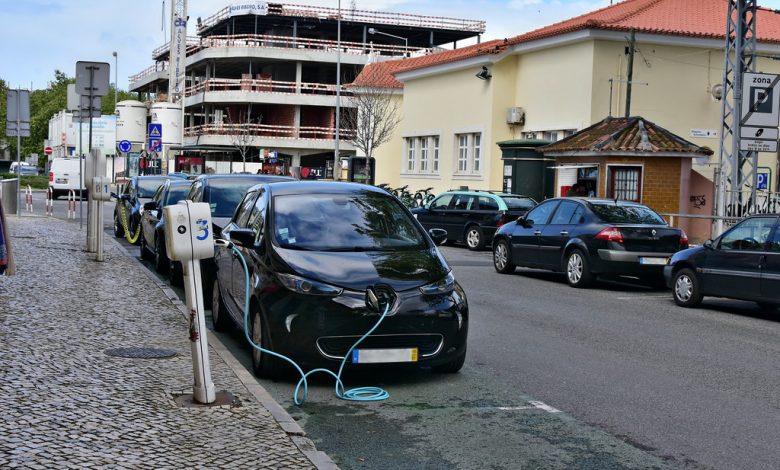 Europe has successfully dethroned China as the largest electric car market as per reports by IEA's Global Electric Vehicle Outlook 2021. Europe has seen a 137% year on year growth in electric car sales with a total of over 1.4 million PHEVs (plug-in hybrid electric vehicles) in 2020.
In comparison sales in China, the long-standing previous leader of the electric car market, grew only moderately by 12% to 1.34 million. Amidst all this India's total parked electric cars stand at 12,700 units (Definitely a long way to go if the government really wants an all-electric auto ecosystem by 2030).
The massive growth of electric car sales in Europe is also interesting as last year was among the worst financial times for the global automobile market which contracted by 16% in 2020 due to the coronavirus pandemic. Contrary to the projected apprehension about buying electric cars, Europe's global sales jumped 41% to 3 million during the last decade.
The spike in the demand for electric cars in the continent was mainly attributed to the supportive regulatory framework. Many European governments strengthened key policies like CO2 emissions standards and zero-emission vehicle (ZEV) mandates. Last year, at least 20 countries announced a ban on the sales of IC engine cars or mandated all new sales to be ZEVs.
On the other hand, the Chinese government has been lowering its subsidies for electric vehicles (EVs) since 2019. Their newly announced EV subsidy policy for 2021 included a 20% year on year reduction in subsidies as planned. This reduction in the EV subsidy follows the government's plan announced in late March 2020 to extend the EV purchase subsidy by a further two years to 2022 beyond the original expiry date of December 31, 2020, and to slow the rate of reduction to 10% in 2020, 20% in 2021 and 30% in 2022.
Governments across the world spent $14 billion to support electric car sales, up 25% from 2019, mostly from stronger incentives in Europe. As a result, Consumer spending on electric car purchases increased to $120 billion in 2020. Nonetheless, the share of government incentives in total spending on electric cars has decreased over the past five years, suggesting that EVs are becoming increasingly attractive to consumers.
Talking about the current day scenario, in the first quarter of the calendar year 2021, global electric car sales rose by around 140% compared to the same period in 2020, driven by sales in China of around 500000 vehicles and in Europe of around 450000. US sales more than doubled relative to the first quarter of 2020, albeit from a much lower base. According to the IEA report, this strong global momentum will continue. "Existing policies around the world suggest healthy growth over this decade: in the Stated Policies Scenario, the EV stock across all modes (except two/three-wheelers) reaches 145 million in 2030, accounting for 7% of the road vehicle fleet," the report stated.
The report further claims that EV markets could be significantly larger if governments around the globe accelerate efforts to reach climate goals. It projects that in the Sustainable Development Scenario, the global four-wheeler EV fleet could reach 230 million vehicles in 2030. Further stressing on the Sustainable Development Scenario, the reports predict a reduction in greenhouse gas emission by almost two-thirds compared to the currently used internal combustion based vehicles.
Another strong aspect of the growth in EV sales in Europe is the emergence of new products in the market. The last decade witnessed a massive increase in the models on offer and saw new initiatives for critical battery technology. Chinese electric car companies are themselves targeting an expansion in Europe as the competition heats up in their homeland.
The demand and push for EV adoption in Europe have also seen reductions in emissions of air pollutants, and meet global climate goals in line with the Paris Agreement which aims at a temperature rise of less than 1.8 ° by 2070 with zero net-zero emissions from the automotive sector.
To achieve this goal, the government, automakers and consumers all have to work together. It requires a rapid reduction in conventional electricity generation methods, changes in driving behaviour of masses and more utilisation of public transport or non-motorised modes (cycles, skates, etc.)
More importantly, to promote electric vehicles, the world needs proper infrastructure to support these transitions. Or it will just increase the number of vehicles on the road in the long run, as consumers will return to IC vehicles in case they won't find convenient infrastructure to maintain their EVs. No this isn't any home-baked notion of ours, we actually reported on an exact similar thing happening in California right now. Situations like those could be really tricky in developing or underdeveloped countries if they fail to install the proper equipment to support those change and start large scale implementation of EV norms just to be in sync with the rest of the world.
To be very honest, countries with a large population like India would require block-level charging stations or each home with fast charging units before we dream about an all-green auto sector. However, with proper attention, the government and automobile manufacturers can easily achieve that together. OLA Electric's target of setting up 100000+ charging points is a good indication that a block-level implementation is not an impossible feat if the concerned bodies set up their minds to it.