Formula 1
Thursday Practice report: 2021 Monaco Grand Prix edition
The end-result was rather shocking because nobody had expected Ferrari to finish on top.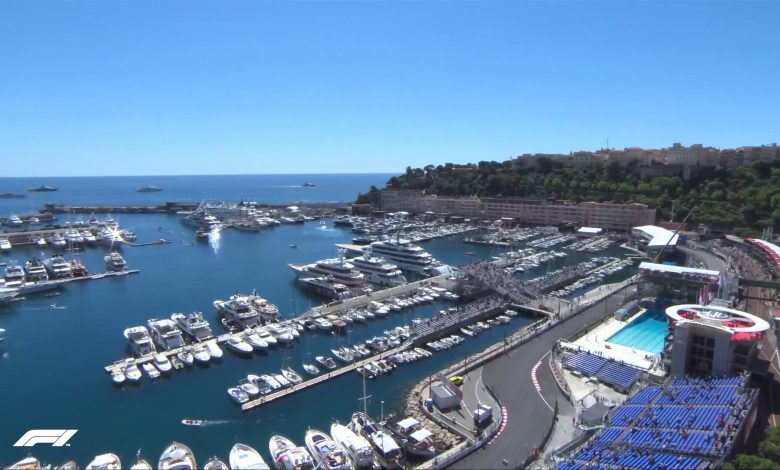 At last, the racing got underway at Monaco, and as soon as the cars left the pitlane for the first of the two scheduled practice sessions for the day, I couldn't keep my eyes off of the MCL35M. My God, what a thing of beauty, McLaren has made. Anyway, enough with the drooling, back to the task in hand.
The FP1 session was rather straightforward (although not for Charles it wasn't) – being a session that is widely considered to be an irrelevant one, drivers did still go out, obviously, got in their grooves, set fastest laps after fastest laps, and went straight for lunch. Then came FP2…
Charles Leclerc, the Ferrari star, the home-hero, has never made it into Q3, nor has he scored any points in his F2 and F1 career so far. In the morning session, it all seemed like the 'home curse' followed him as his gearbox broke, and just after a few laps, he was forced to sit out of the session. However, when the second practice session came, things started to settle in, and his potential bad luck seemed to bid adieu to him.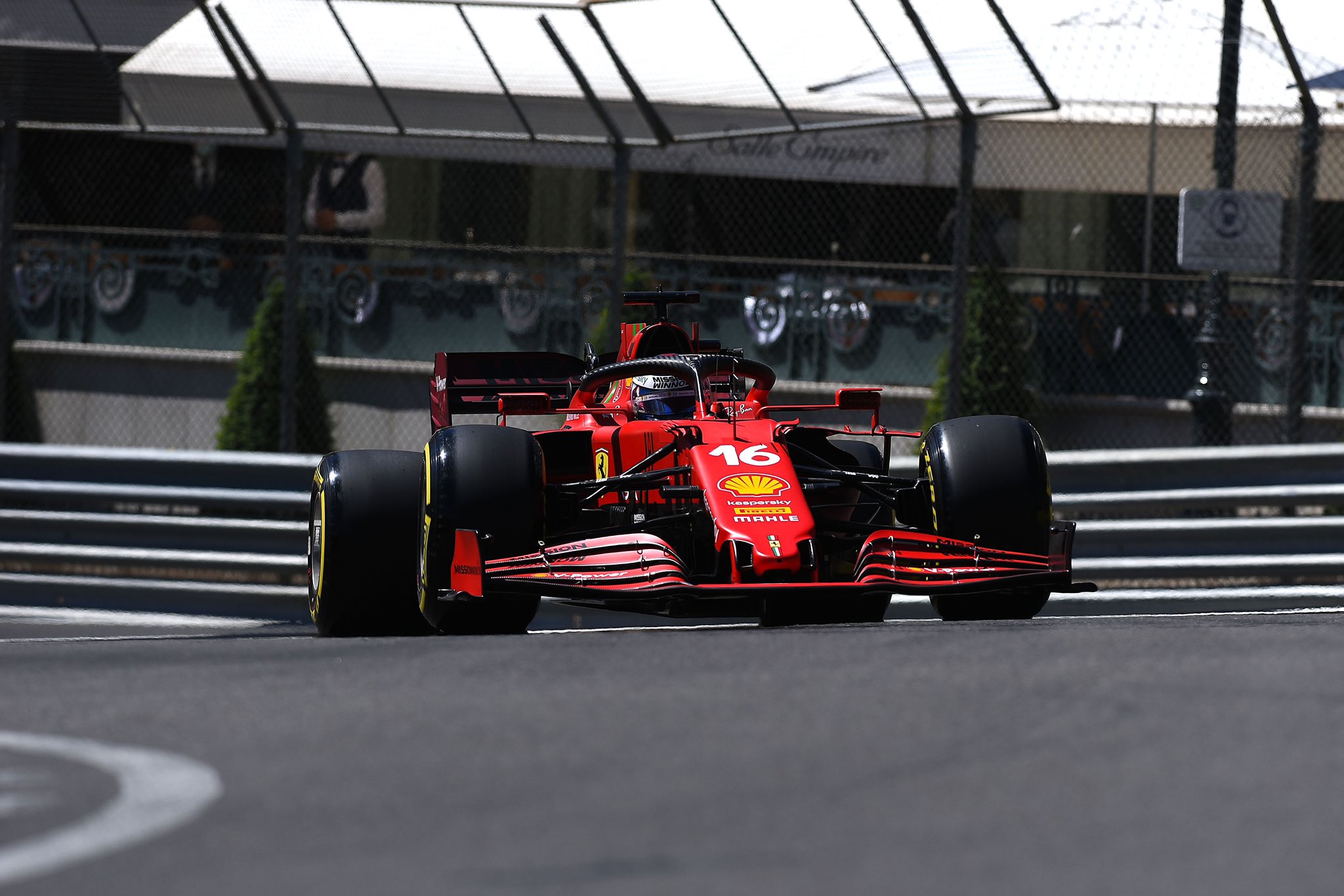 It wasn't too long before both the Ferrari drivers got in their sweet spots and started posting some respectable fast lap times. By the end of the day, both Carlos Sainz and Leclerc, were the only two drivers to have set a lap time in the 1m 11s. It now does look like Ferrari's capability to negotiate slow-speed corners better than its rivals is coming in handy.
Charles finished his running for Thursday on top, with a time of 1:11.684, with his teammate right behind him having set a time of 1:11.796. While we were all rooting for yet another Lewis v Max fight/moment, little did we know Ferrari would gatecrash all our hopes and dreams…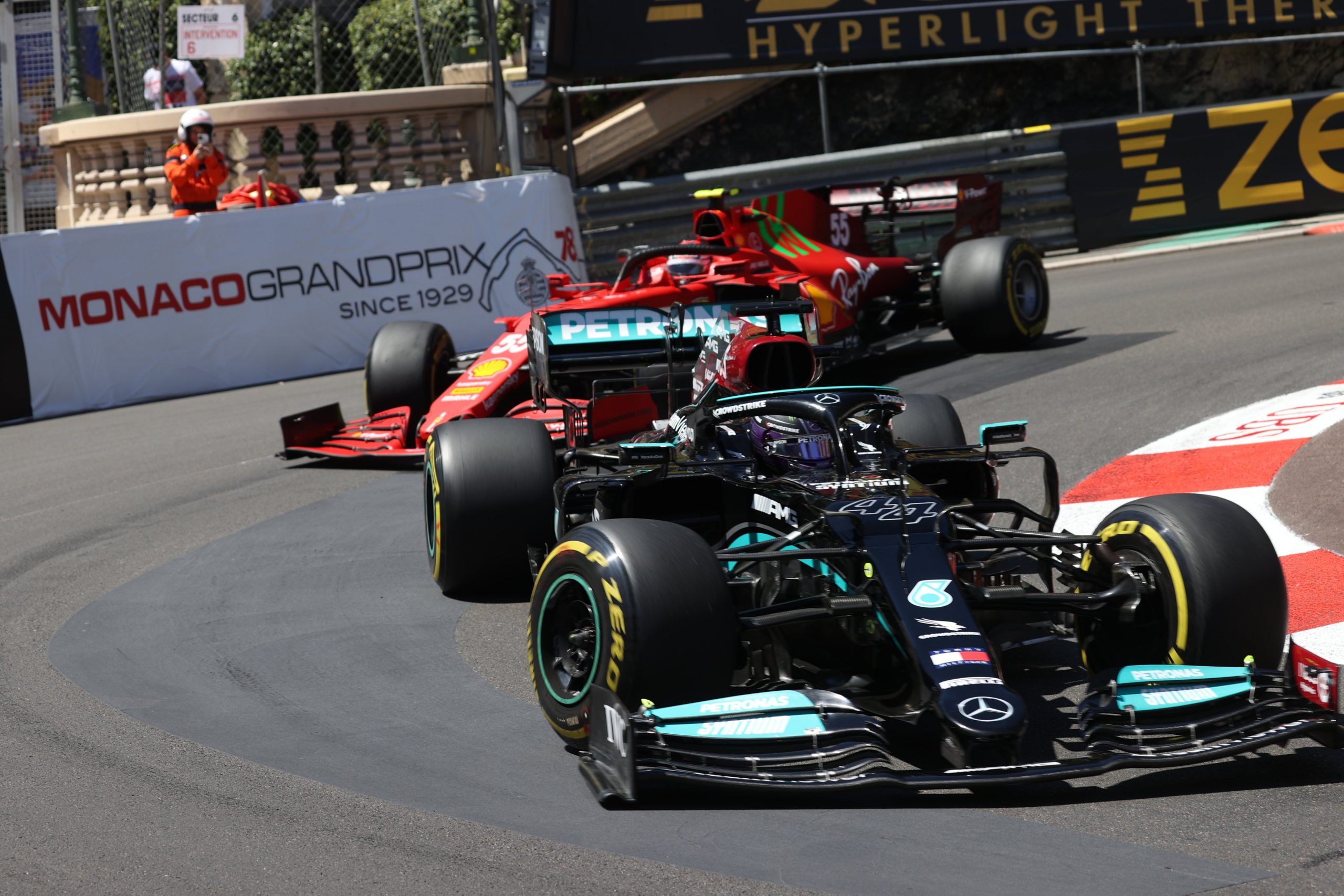 Speaking of Lewis and Max, the 7-time Champ was marginally ahead of his arch-rival, Max Verstappen, as he set a time of 1:12.074, whereas the Red Bull driver ended his day in P4, with a lap of 1:12.081. Having seen both of them driving around the streets of Monaco, we know Lewis has the experience and the team behind him, but suddenly, Max has become a force to be reckoned with. Watching him throw his car around and yet, trusting himself to not make a contact or two with the barriers was marvelous to see.
Both their teammates, first off Bottas, was again, slower than Lewis, Max, you name it. He, at one point, even was hovering around P8. Ah, he can only be "the perfect wingman", don't you think? Nevertheless, he finished his day in P5, with a time of 1:12.107. As for Sergio, after leading the field in FP1, was down in P8 in FP2 with a time of 1:12.708.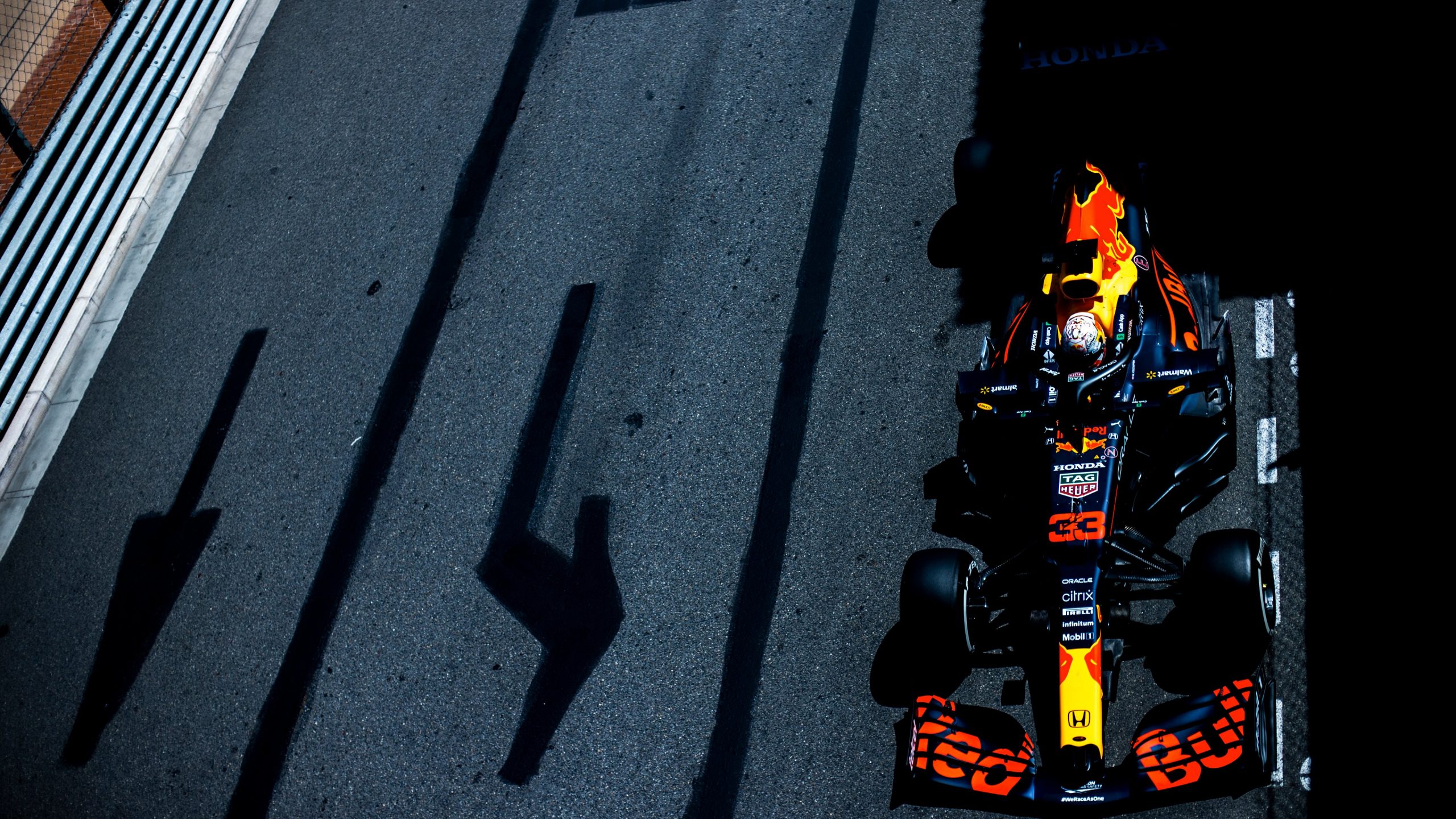 Lando Norris, on a high after signing a two-year contract extension with McLaren, was P6 with a lap of 1:12.379, while Pierre Gasly finished just over a tenth behind him in P7. Perhaps the biggest surprise (well, not bigger than Ferrari finishing 1-2) was Antonio Giovinazzi taking the chequered flag in P9, on the same tyres as those around him, after he took full advantage before the typical Monaco traffic increased.
Sebastian Vettel, who has won twice here, was in a much happier place when he finished P8 (FP1), and P10 in FP2. He was ahead of Kimi Raikkonen in P11, and Fernando Alonso in P12, making himself and the two other world champions, a trio of the past Monaco GP winners. Lance Stroll was down in P13, whereas Ocon was behind him in P14 and a still-struggling Daniel Ricciardo was in P15.
As for the lower-end of the grid, we had Russell in P16, teammate Latifi in P17, who are celebrating their team's 750th Grand Prix this Sunday so I hope there is some luck reserved for them. Never in my wildest dreams, I thought I would say this but here goes – Nikita Mazepin, for the second consecutive session, finished ahead of Mick Schumacher who couldn't follow Kimi's advice of staying away from the barriers for long and thus, brought out the Red Flag.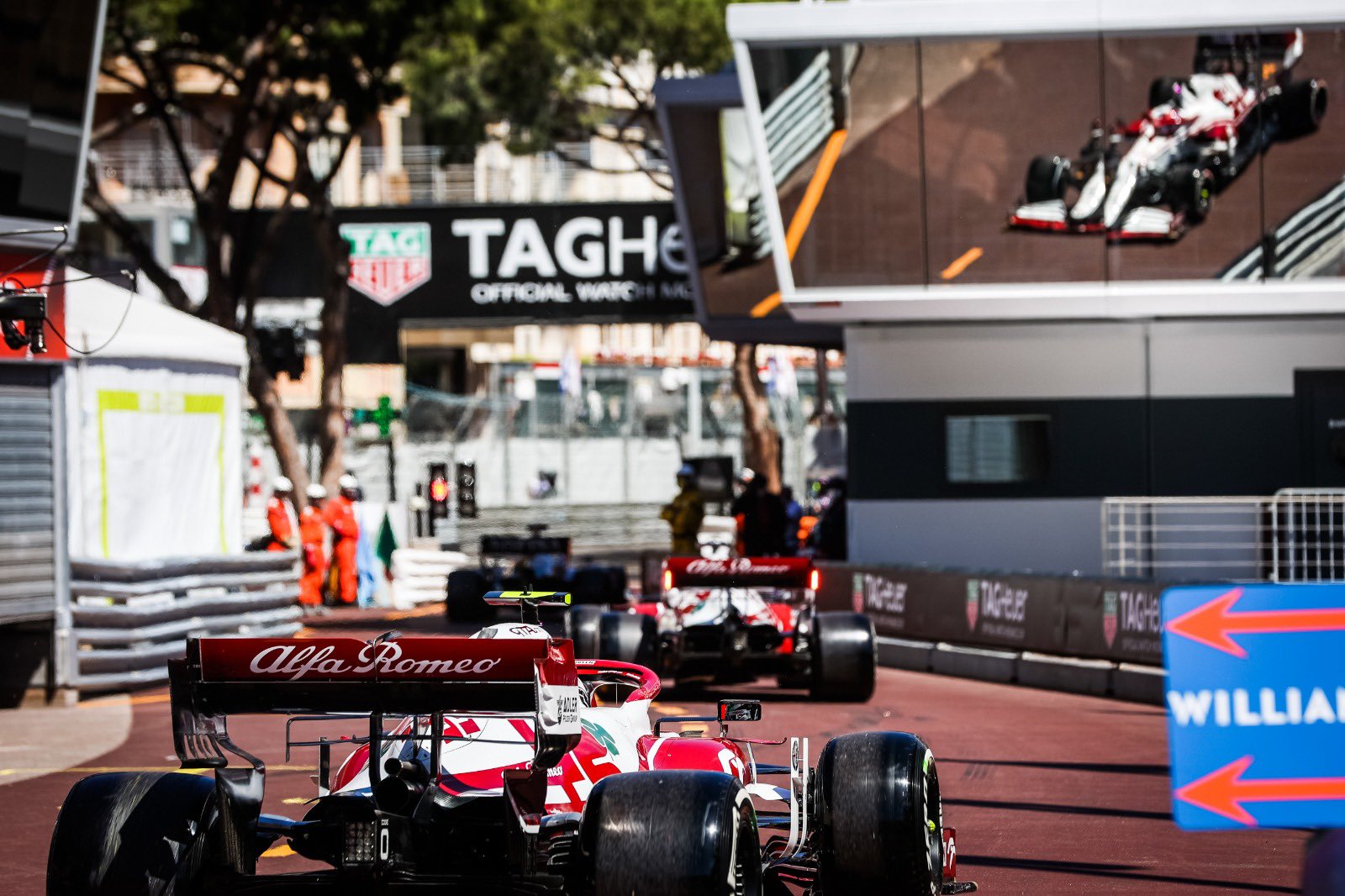 Mick wasn't the only driver who crashed, though – Yuki Tsunoda made contact with a barrier, most of the damage went to the right-rear, and there he was, sitting in his garage, probably regretting this mistake. Oh, just when AlphaTauri wanted him to get a clear day.
How will Saturday look like?
Red Bull says they got the setup wrong and as such, struggled a lot behind the Silver Arrows and even Ferrari but, Helmut Marko has assured everybody that it is nothing they can't fix. Mercedes plays it slow and safe on Fridays (or in Monaco's case, on Thursdays), and so, we know there is a lot of a pace hiding under their cars. Not Bottas'. As for Ferrari, they certainly love to switch everything up by a notch in FP1 & FP2, so don't be surprised if they don't end up where they did today, come the end of Q3. McLaren, Lando will need a great lap to be able to finish in the Top 5 again, but since the mid-field is *very* close as I type this, it will be tough for him.
However, one thing's for certain – Monaco's back with a bang!