Auto Business
Launch
News
Kia teases the new-gen Sportage!
The upcoming fifth-gen model borrows design cues from the Kia EV6. So, I don't need to add that this might become the best looking model in its class, right?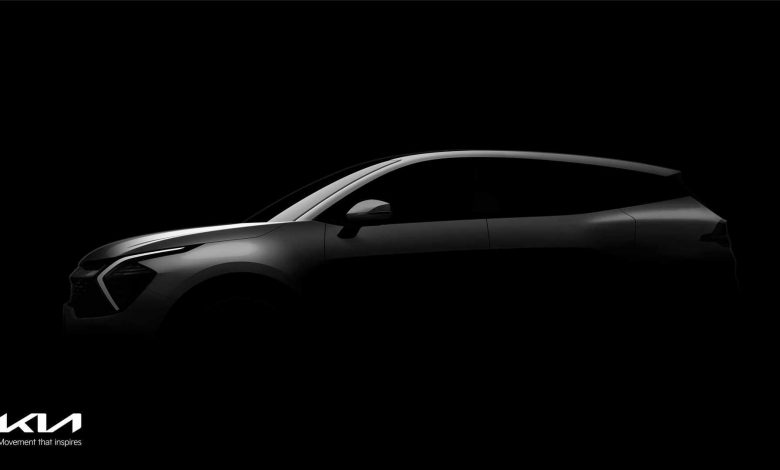 Kia has taken to social media and has released three images that give us an 'inspirational' look into the upcoming Sportage SUV. Not only this, but the company also confirmed the official reveal date – next Tuesday, June 8th. The SUV is based on the same platform used by the current-gen Hyundai Tucson.
At the front, you get a neatly designed set of DRLs which look good, with a split design and the signature tiger-nose along with a 3D-styled massive front grille. The Sportage has been Kia's most popular SUV to date, and with the front-end as good as the one found on the fifth-gen, the popularity will only increase. At the back, you have the taillights that look a lot like the EV6, and that's all that we will say about it.
On the inside, you are home to the all-new curved screen digital display unit which acts like an instrument cluster as well as an infotainment unit. It runs all the way from the driver's side to the center console with a curved display. One word: looks breathtaking! Certainly better than the one found in a Mercedes. IMO. And yes, the steering wheel unit is also new. No further details about the cabin have been provided to us.
Karim Habib, Head of Design at Kia said, "Taking inspiration from an ethos we created where nature meets modernity, the new Sportage challenges design norms with an adventurous yet contemporary exterior and a beautifully detailed and pioneering interior. With the new Sportage, we didn't simply want to take one step forward, but rather move to a completely different level within the SUV class."
Switching focus on the powertrain options, if the Tucson is anything to go by, the next-gen Sportage should come with a variety of Petrol motors, Diesel units, and also Hybrid and PHEV options. The base-spec Sportage is expected to come with a naturally aspirated, 2.5L, Petrol engine capable of producing 187hp and 178 lb-ft of torque that will come mated to an 8-speed auto with AWD as optional.
We know more for sure come June 8 so, stay tuned!