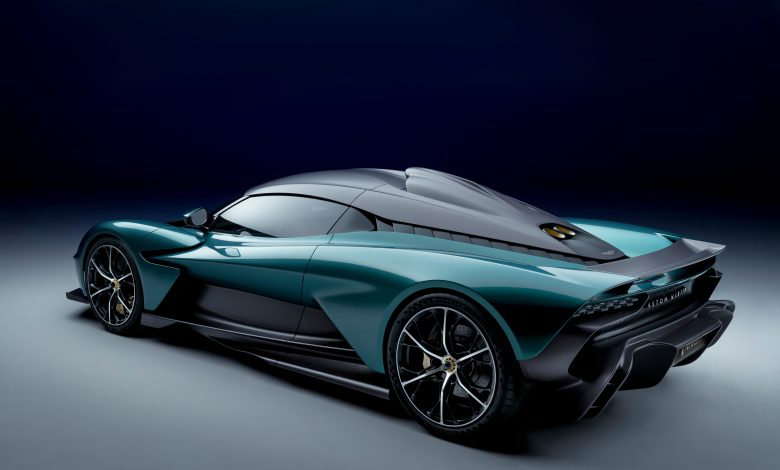 Aston Martin have showcased the brand new Valhalla mid-engined supercar. This is a truly-driver focused spaceship. More on that later. For now, let's begin with the OH MY GOD looks that have come so far from the concept to production.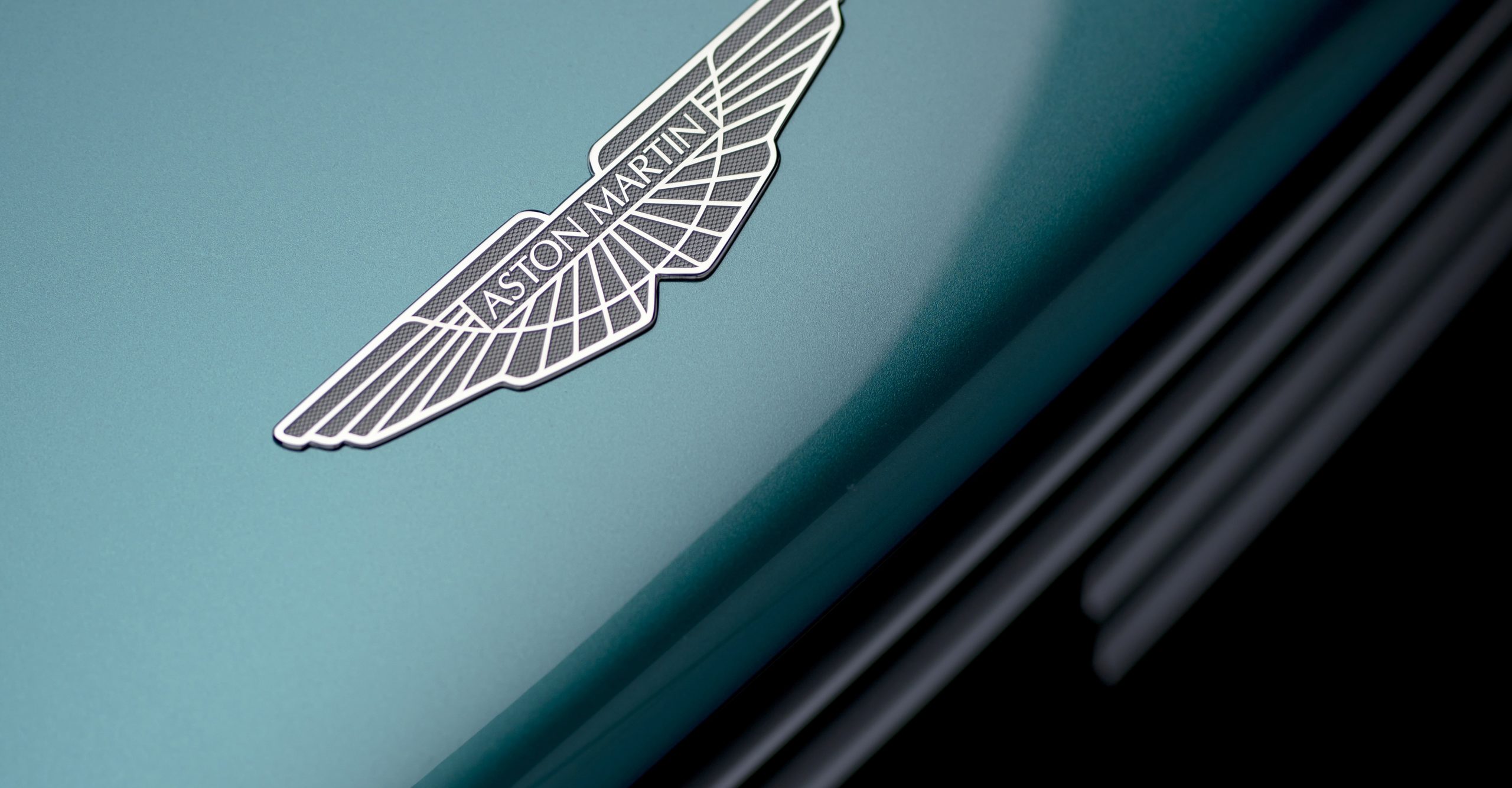 Valhalla is Aston's offering to its fans who want to own a piece of their Formula 1 and racing heritage. For those who want to feel the victories and the racing. This new car will branch out a new portfolio in Aston Martin's current stable and well, you can consider this as a trailer for the upcoming and even more aggressive Valkyrie hyper car. The Valhalla's chassis, aero and technological mastery has been a result of Aston's F1 team.
Aston Martin's Executive Chairman, Lawrence Stroll said: "Aston Martin's first series production mid-engined supercar, Valhalla is a truly transformational moment for this ultra-luxury brand. The launch of Valhalla demonstrates Aston Martin's commitment to building a range of exceptional mid-engined driver focused cars, a crucial next stage in the expansion of our product line-up. It also seemed fitting to unveil this stunning track biased supercar at the home of motorsport and the home of the Aston Martin Cognizant Formula OneTM Team and marks Aston Martin's return to the British Grand Prix for the first time in over 60 years, a true milestone."
Matters of the heart
The Valhalla is powered by the scintillating sound of Aston's V8 which is now a PHEV setup. The end result is a powertrain that produces 950 PS of power when combined with a pair of electric motors. With great power comes great responsibility and Aston has added an all new 8-speed DCT to handle this power. There's an e-reverse and e-diff. Cool!
Talking of all things E, supplementing the V8 are twin electric motors rated at 150kW/400V battery hybrid system. When driven in EV mode battery power is directed exclusively to the front axle. But, here's the fun part. In every other driving mode, the power split between the front and rear axles is dynamic on the basis of your driving. So, there can be a situation where all the power from the electric motors goes to the rear wheels. Well, I can't think of any other thing but a drag race or a quarter mile run when this could come in handy.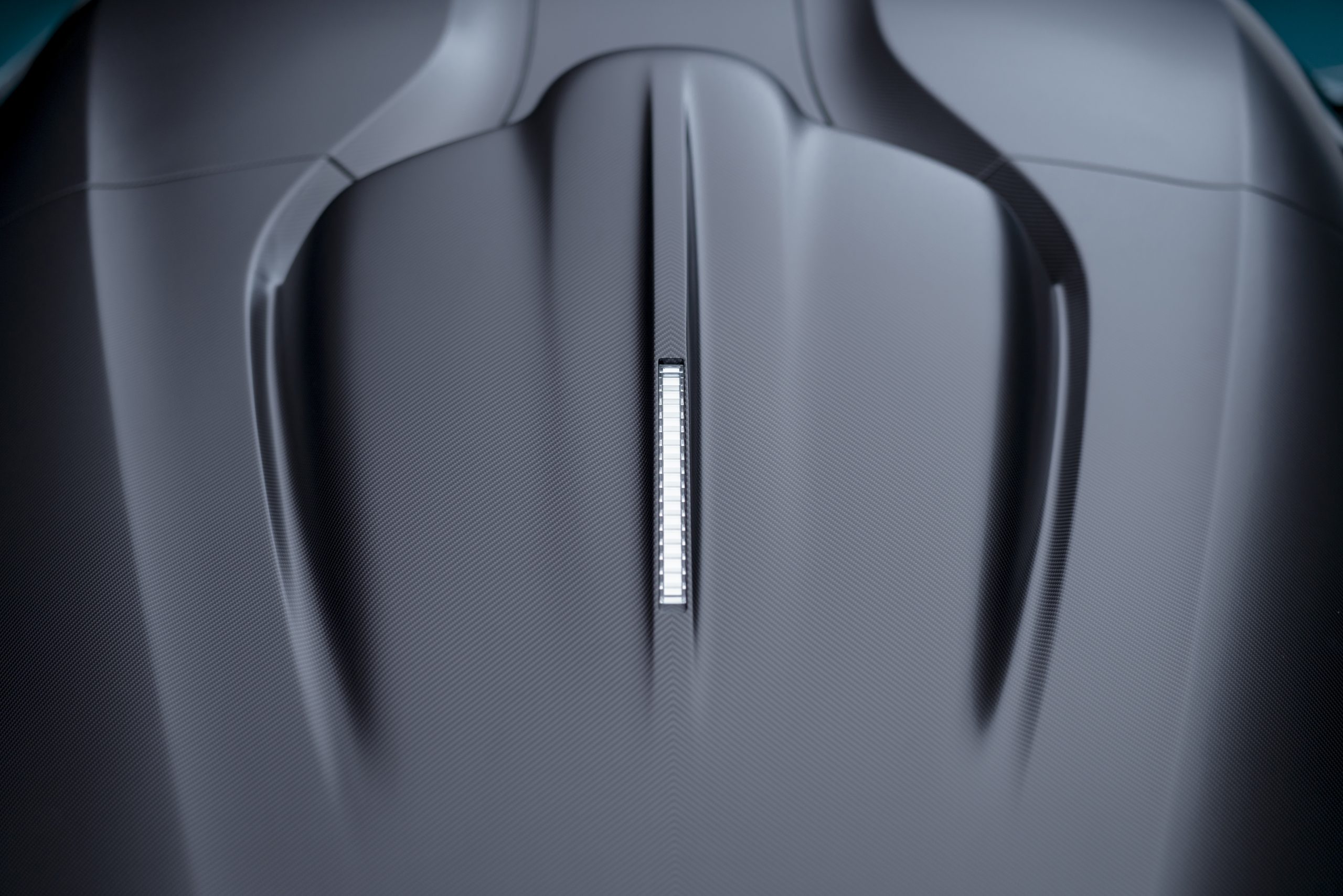 Electrical power is also used to enhance low speed control and response as well as provide reversing capability. And, thanks to the 'electric' torque from those E-motors, a standing start will definitely be one to match the SF-90 Stradale I suppose. I mean the car has a maximum torque deliverability of 1000 NM. Gulp! There are more nerd facts here, the new DCT by Aston is so clever that the the E-Motor and V8 ICE can run different gears simultaneously. The E-motors can take the car to a top speed of 130KPH and a zero emissions range of 15 KMS. But, the predicted carbon emission is about 200 g/km which is not that bad considering the V8 produces around 750 PS of utter madness.
The engine is a flat plane crank V8. Nerd alert! A flat plane crank V8 is louder, has more vibrations and is used in inline fours mostly. But, sports cars and super cars have these in common because it has significantly lower weight than the cross-plane crank cause of no need for counterweights due to a much simpler construction. The most important aspect though, is that it has a higher rev limit. Why you ask? You see, a flat plane crank V8 is like two inline-4's placed together. The firing order for the pistons goes in the right-left-right-left pattern. This makes revving much faster due to the sequence and thus, it is very useful in supercars and sports cars. Of course, it comes at the cost of more vibrations and noise.
Ralph Illenberger, Head of Powertrain Engineering said: "Valhalla is our first opportunity to really show what we are capable of in a true production sense. We have created our own bespoke air-to-air charge-cooled, flat-plane crank V8 engine and have combined it with a powerful hybrid system. And, of course, we also have our own bespoke Dual Clutch Transmission – a first for Aston Martin and an essential component both for Valhalla and future Aston Martin models. The result is a truly world-class powertrain for an efficient, ultra-performing super car."
Inspiration from Formula 1: The chassis
Of course, the Valhalla is built around a carbon fibre tub. I mean, won't that engine be a complete waste in a car that weighs high because of a 'normal' chassis. If you may. The Valhalla's shape makes it eaily identifiable as a mid-engined super car. The egg shape in the middle for the cockpit is supposed to be Aston's signature design trend from now on. And well, I am definitely not complaining.
Featuring Formula One style push rod front suspension complete with inboard mounted springs and dampers reducing un-sprung mass and providing a brilliant packaging solution. Together with the rear-end's multilink design, Valhalla uses Multimatic Variable Spring rate and Adaptive Spool Valve (ASV) Damper units providing adjustable ride frequency for exceptional performance on road and track. To translate that in English, the Valhalla's suspension has dynamic adjustability to give a smooth ride for cruising on the road while performance remains crisp.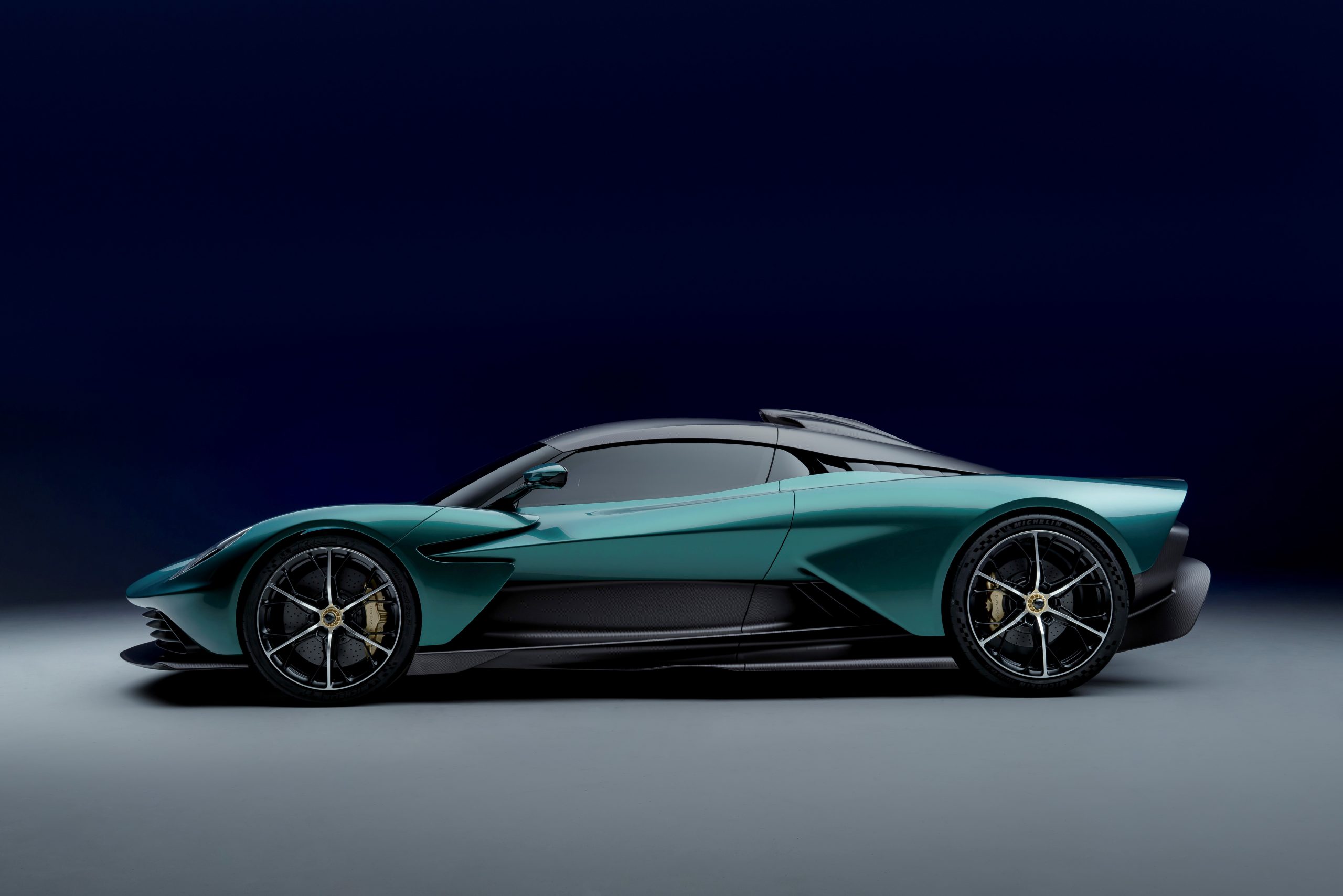 In addition to a stiffer suspension, the track mode sees ride height dramatically reduced in order to maximise downforce. At the other end of the speed scale, a front axle lift system raises the nose for improved approach angle on awkward inclines. Basically yous usual high-end supercar stuff. And it is quite strange that nowadays, a 950PS car is still a super-car because of the insane performers like the Koenigsegg Jesko, SSC Tuatara, Rimac Nevera and the likes.
The Exterior
The clean design, almost no air scoops in the body and a flowing shape to allow for smooth aero is so typically Aston Martin. I mean yes the McLarens and the Ferraris look stunning but, you just can't see them as 'Bond cars' now, can you? The Valhalla screams 007. I have been wondering if any guns would come pre-installed for fun. Could be real if its America.
The Valhalla's shape definitely makes it look like it was made inside a wind tunnel. But, unlike McLaren, Aston-Martin actually adds some flare to the design and not just listens to the computers. Most of the airflow works beneath the car which has left Aston Martin's design team with a clean upper body surface with which they have created a magnanimous mid-engined shape that is definitely and unmistakably, an Aston Martin. As I said before, I love that there is no need for any sharp cuts or aggressive louvres, canards or winglets for more and more and even more airflow. And there is no effect on the downforce because it makes 600 Kgs of it. In a car that weighs around 1550 Kgs dry, that's an impressive feat.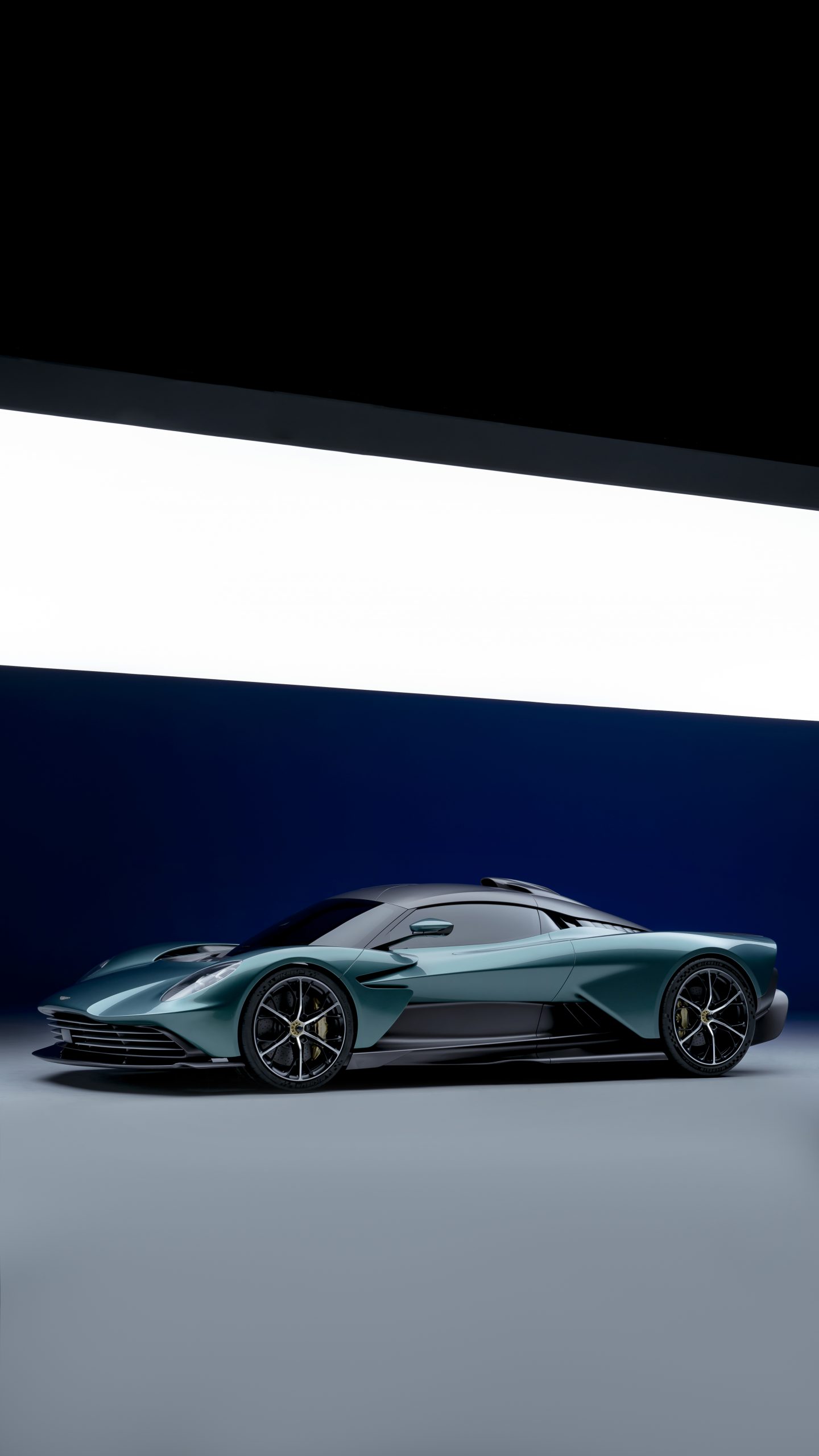 I love Lamborghinis but, I feel the 'way too aggressive' design just corrupts the natural beauty. It feels like a botox surgery trying to make you look perfect when everyone already is perfect the way they are. There are intakes in the Valhalla as well but, you'll realise how uninterrupted the design is even with the intakes. A roof scoop feeds air directly into the V8 engine's intakes.
The rear end is where I like it the most. The tail-lights are just spaceship class and those the integration of the exhausts on the rear end is probably the best integration when compared to the Ford GT or the McLaren Senna. The integrated rear spoiler does not 'spoil' anything, if you may, while the aggressive diffuser completes the track look. Overall, I really like the design. The front end also feels nice and simple to look at and definitely looks like something that will age well. An Aston Martin tradition it is.
Cockpit, lighting and availability
Full LED Matrix headlights with adaptive functionality and high-beam assist deliver excellent forward vision in the dark. There is dual-zone climate control, Apple CarPlay and Android Auto and a host of safety features to meet the regulatory requirements. These include Auto Emergency Braking, Forward Collision Warning, Active Cruise Control, Blind Spot Monitoring and Rear View Parking Camera (with Surround View option).
Cockpit room has been increased compared to the Aston Martin Valkyrie, though many Formula One® inspired hallmarks remain, such as a pared back cockpit design with clear, simple ergonomics unashamedly focussed around the driver. An innovative new Aston Martin HMI system features a central touchscreen display and incorporates Apple CarPlay and Android Auto.
Adjustable pedals and steering column enable the seat bases to be fixed to the chassis structure. The footwells are also raised for a low hip-to-heel seating position redolent of a Formula One car. As I said before, weight saving has been a priority because Aston is GUNNING for the throne of the Nurburgring. Aston claims the Valhalla can do a 6:30 at the German track which, if achieved, will be more than an achievement for the company that has struggled for a very long time now.
Available in both LHD and RHD variants, The Valhalla is ready to take on all the other supercars in its segment in all the markets. Pricing though, is still under wraps.
Check out all the images here:
[divider style="solid" top="20″ bottom="20″]
[tie_slideshow]
[tie_slide]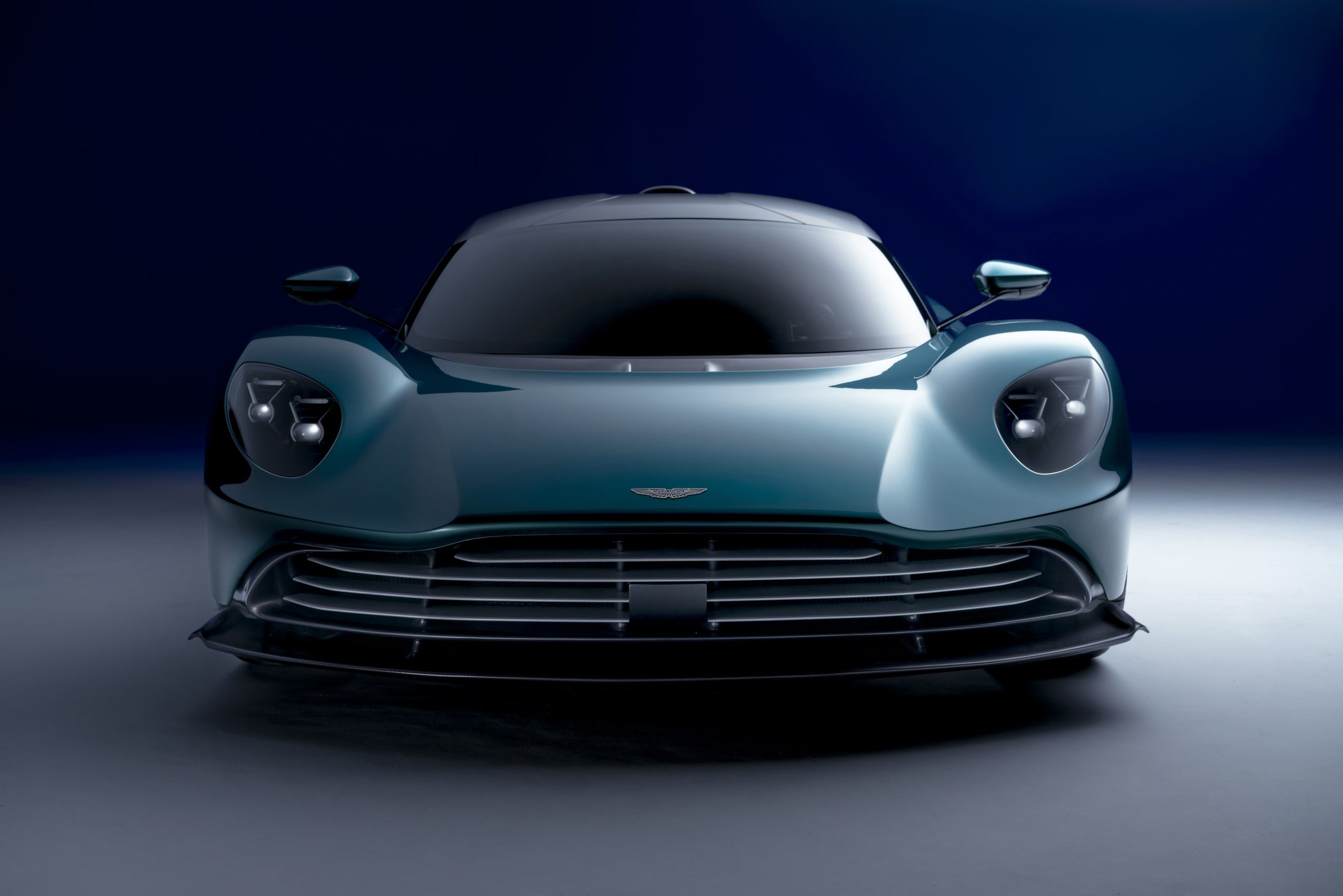 [/tie_slide]
[tie_slide]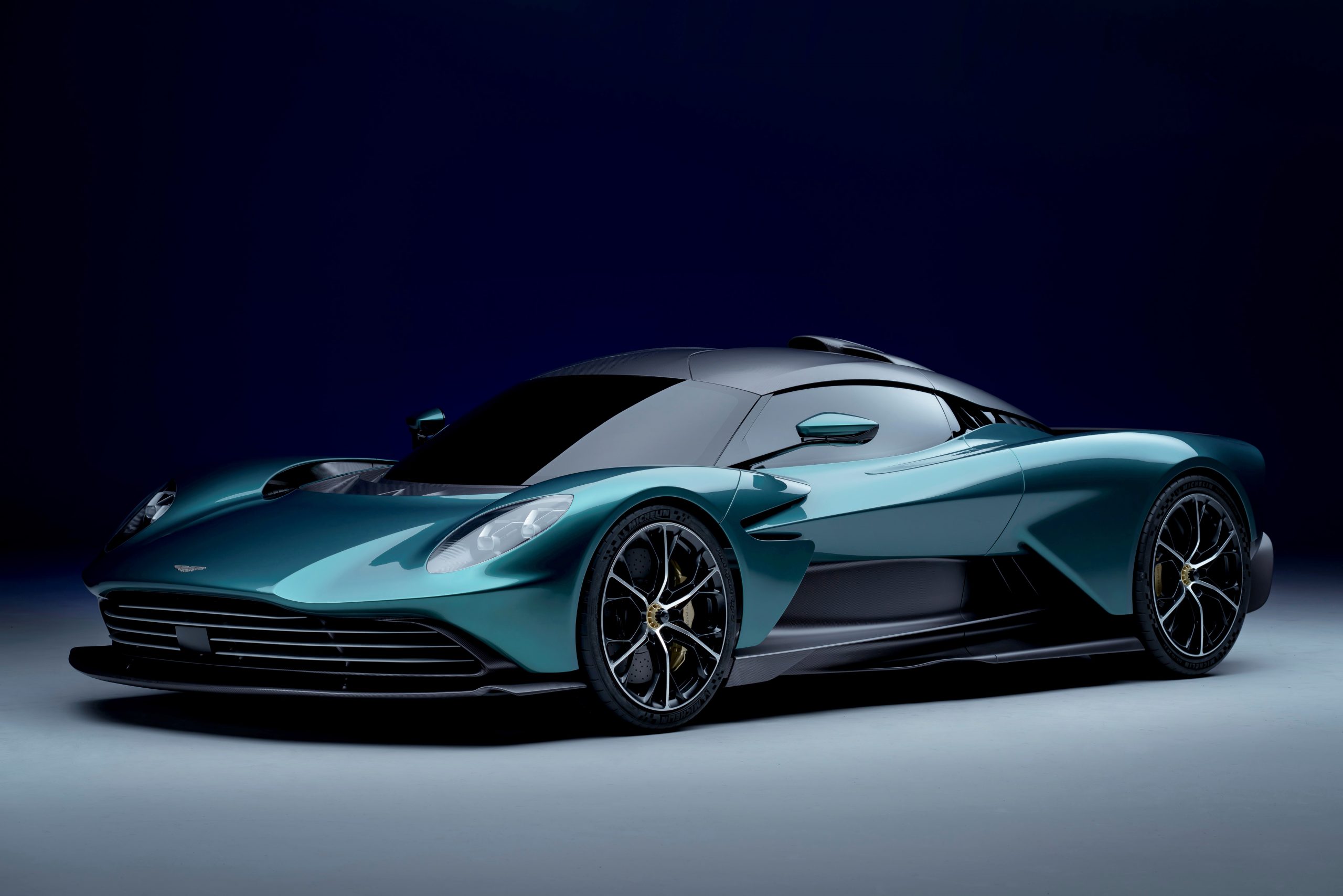 [/tie_slide]
[tie_slide]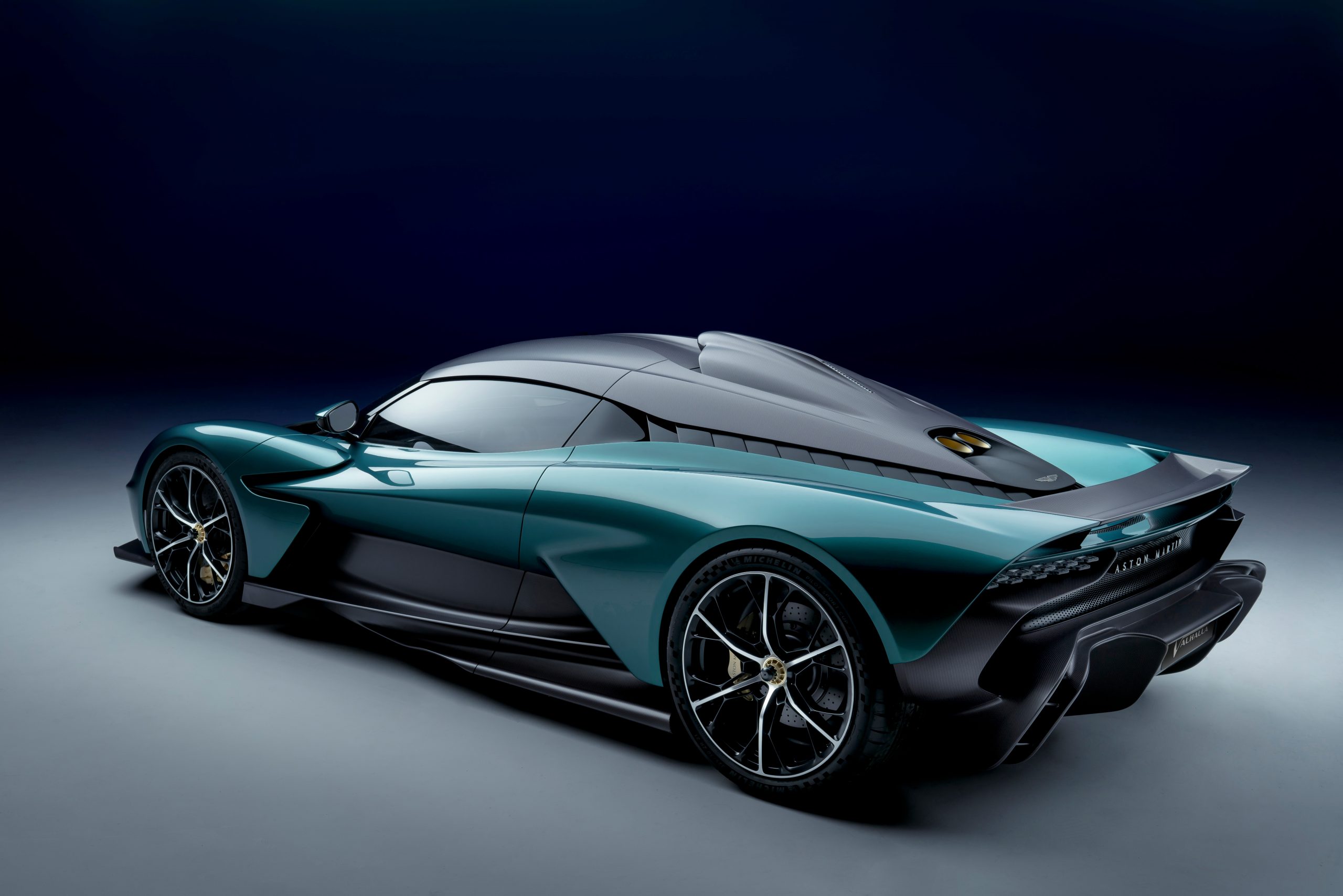 [/tie_slide]
[tie_slide]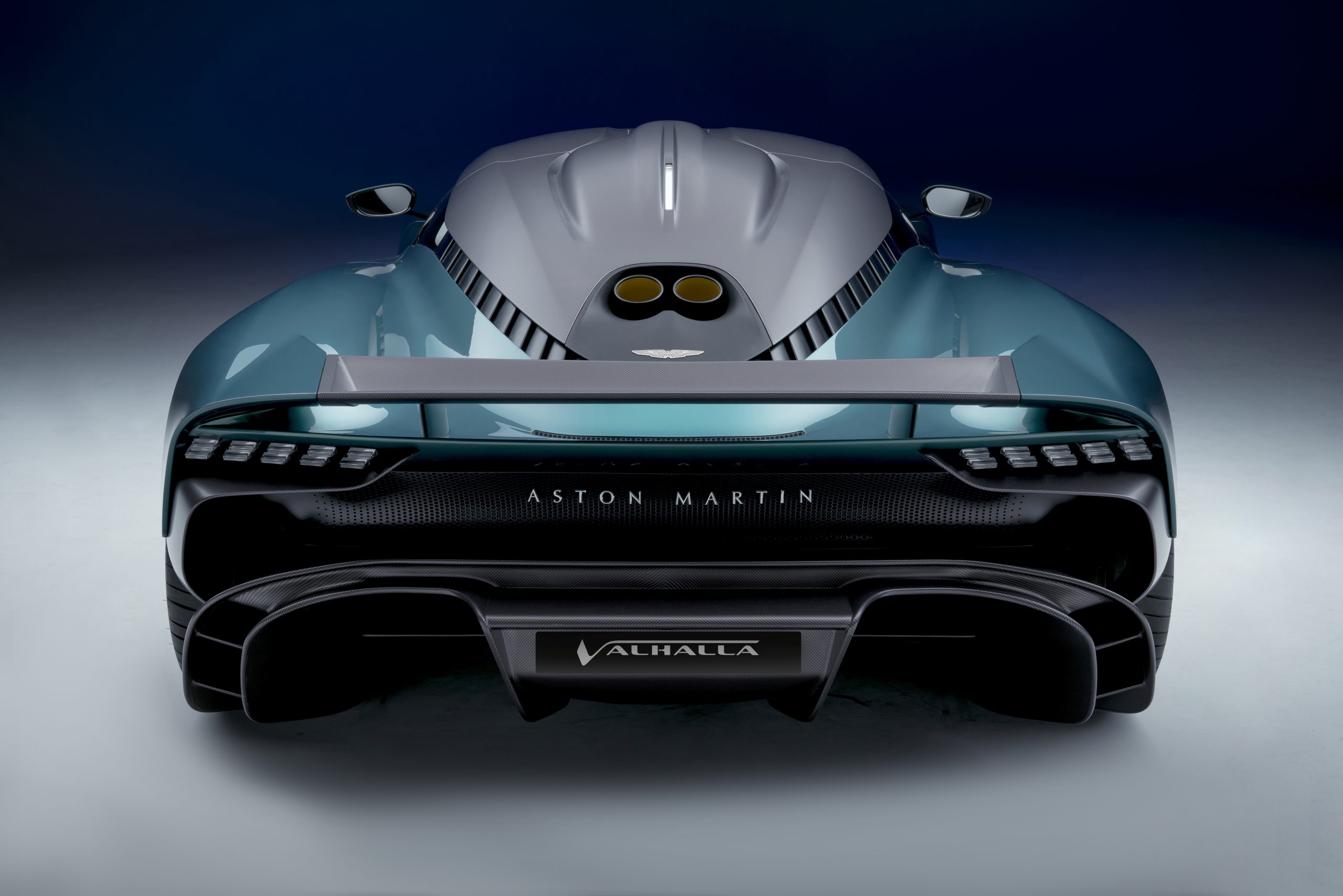 [/tie_slide]
[tie_slide]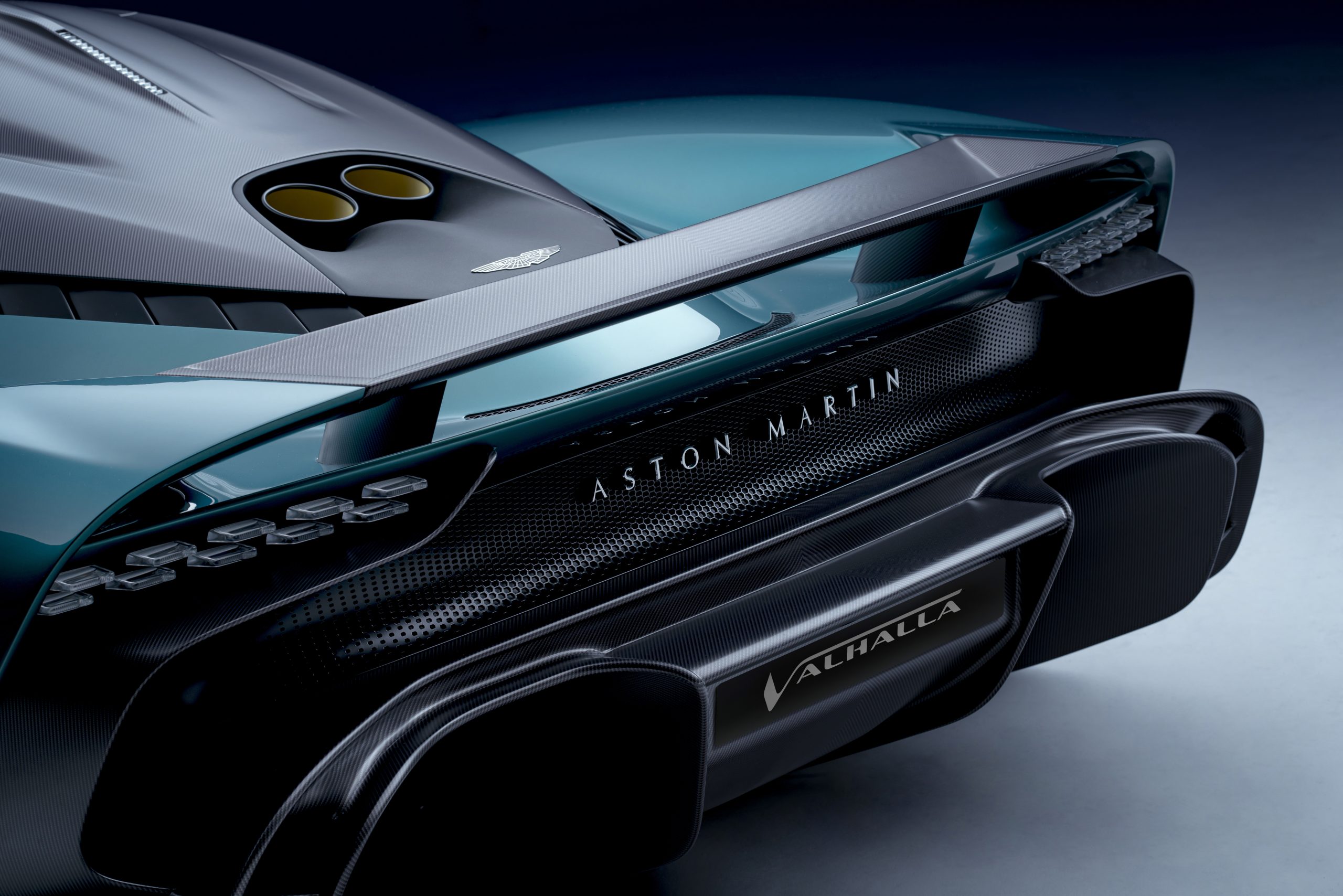 [/tie_slide]
[tie_slide]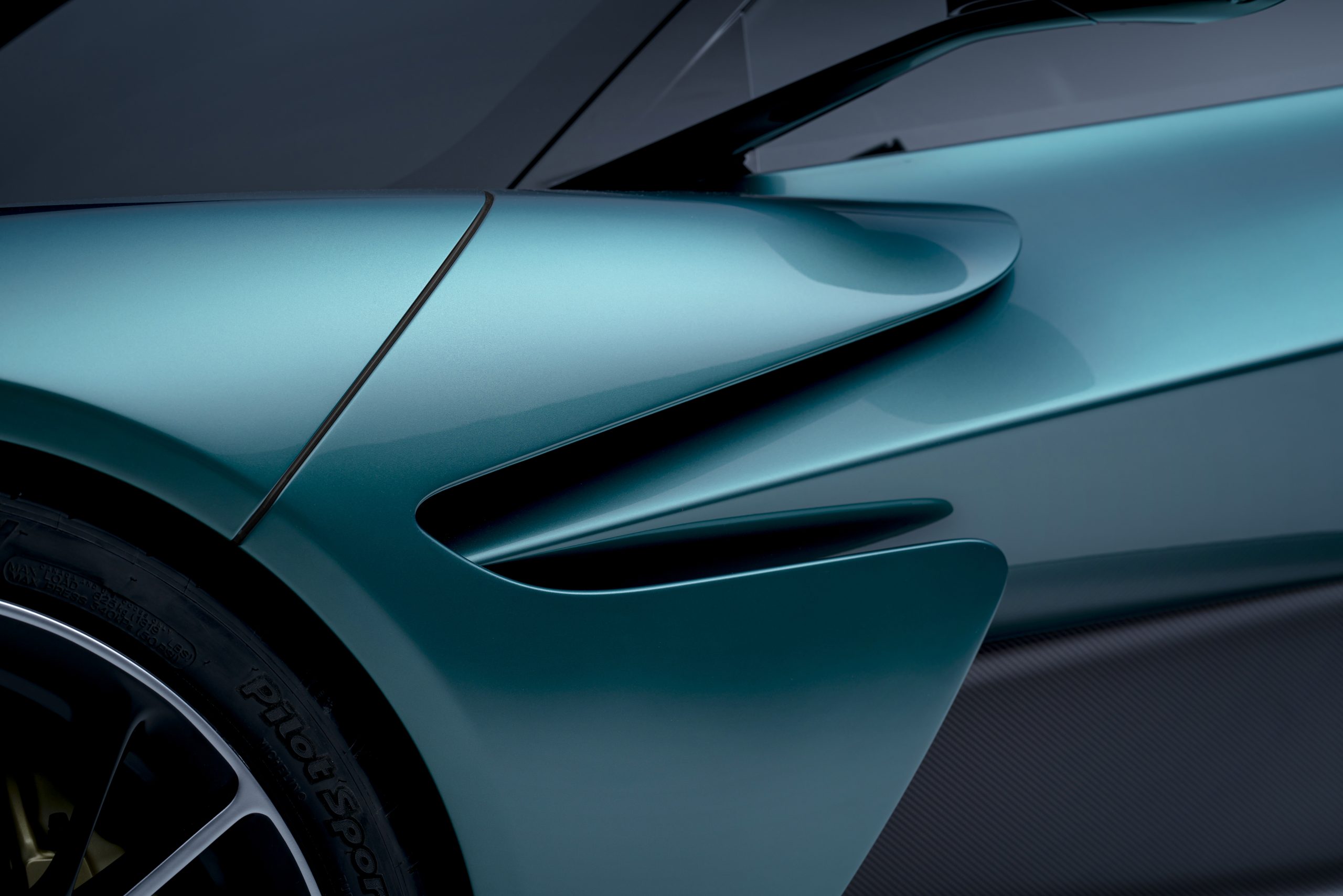 [/tie_slide]
[tie_slide]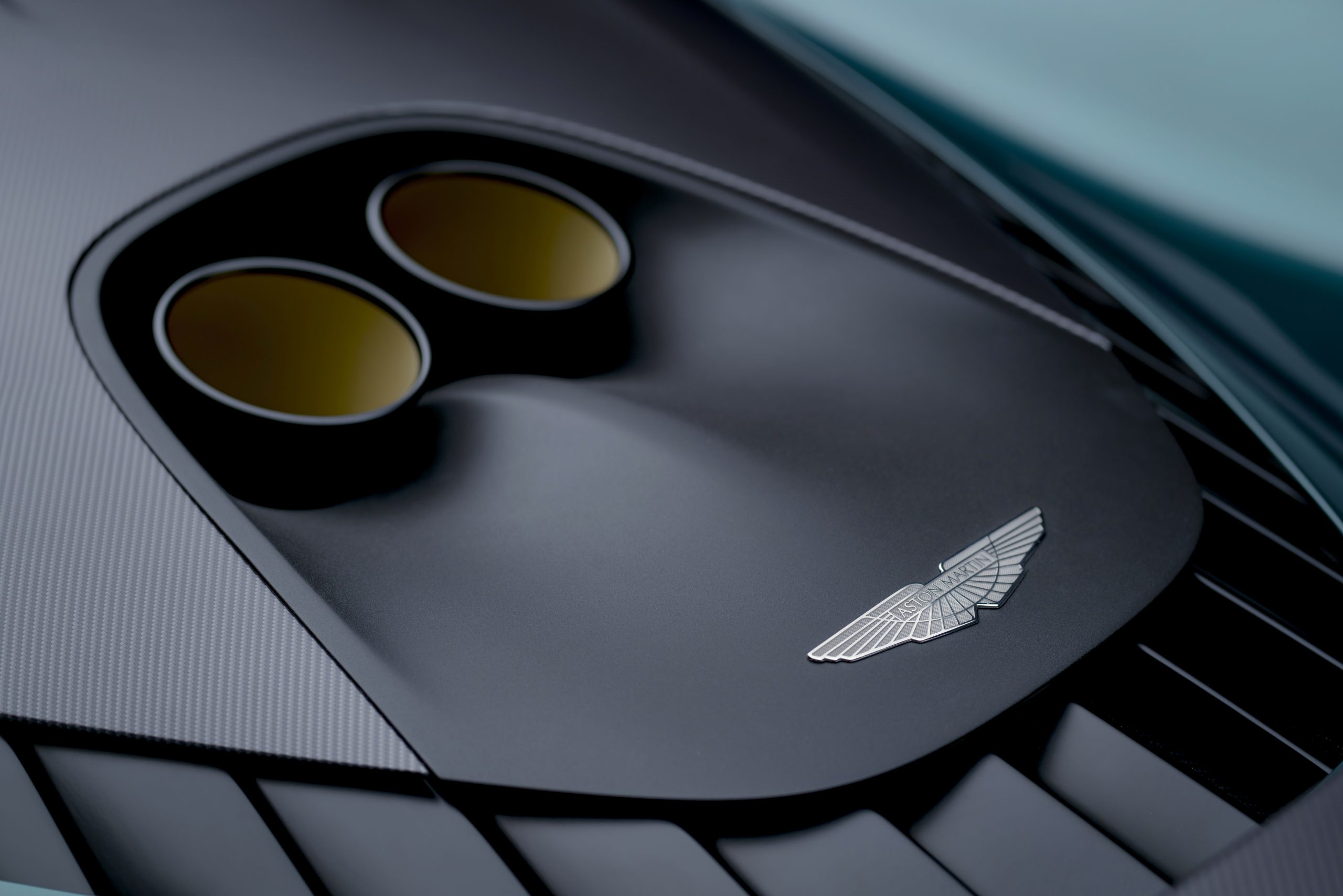 [/tie_slide]
[tie_slide]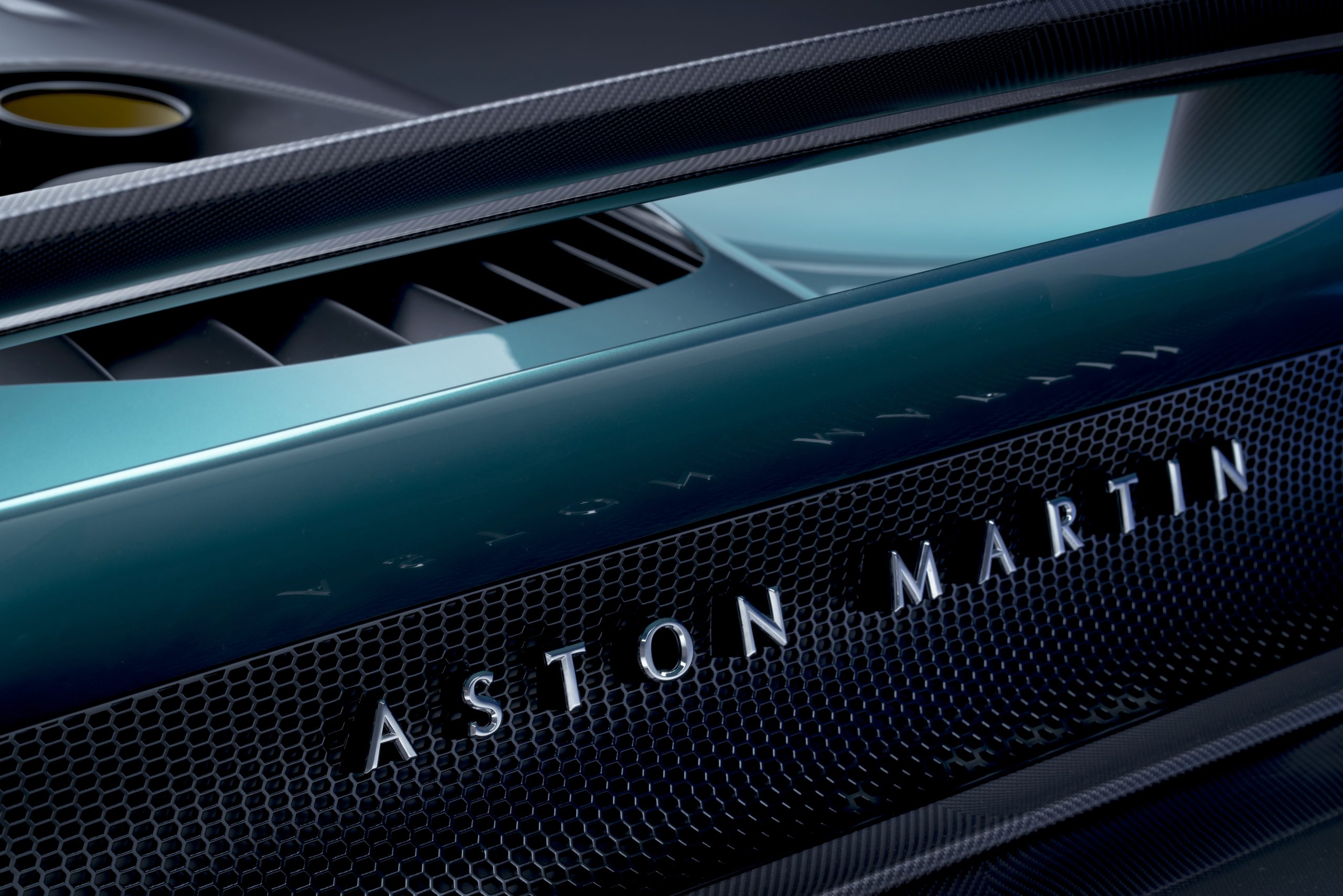 [/tie_slide]
[tie_slide]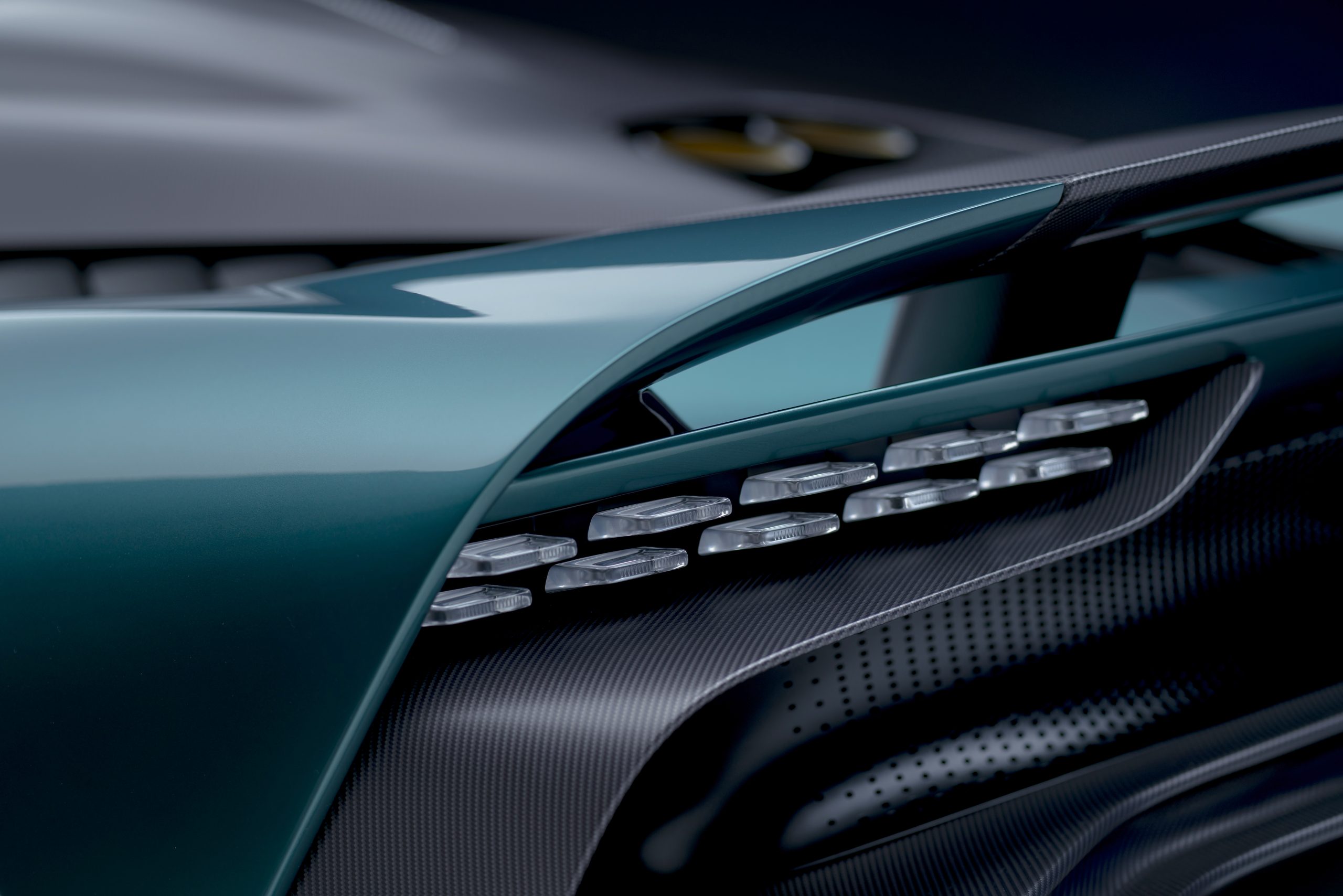 [/tie_slide]
[tie_slide]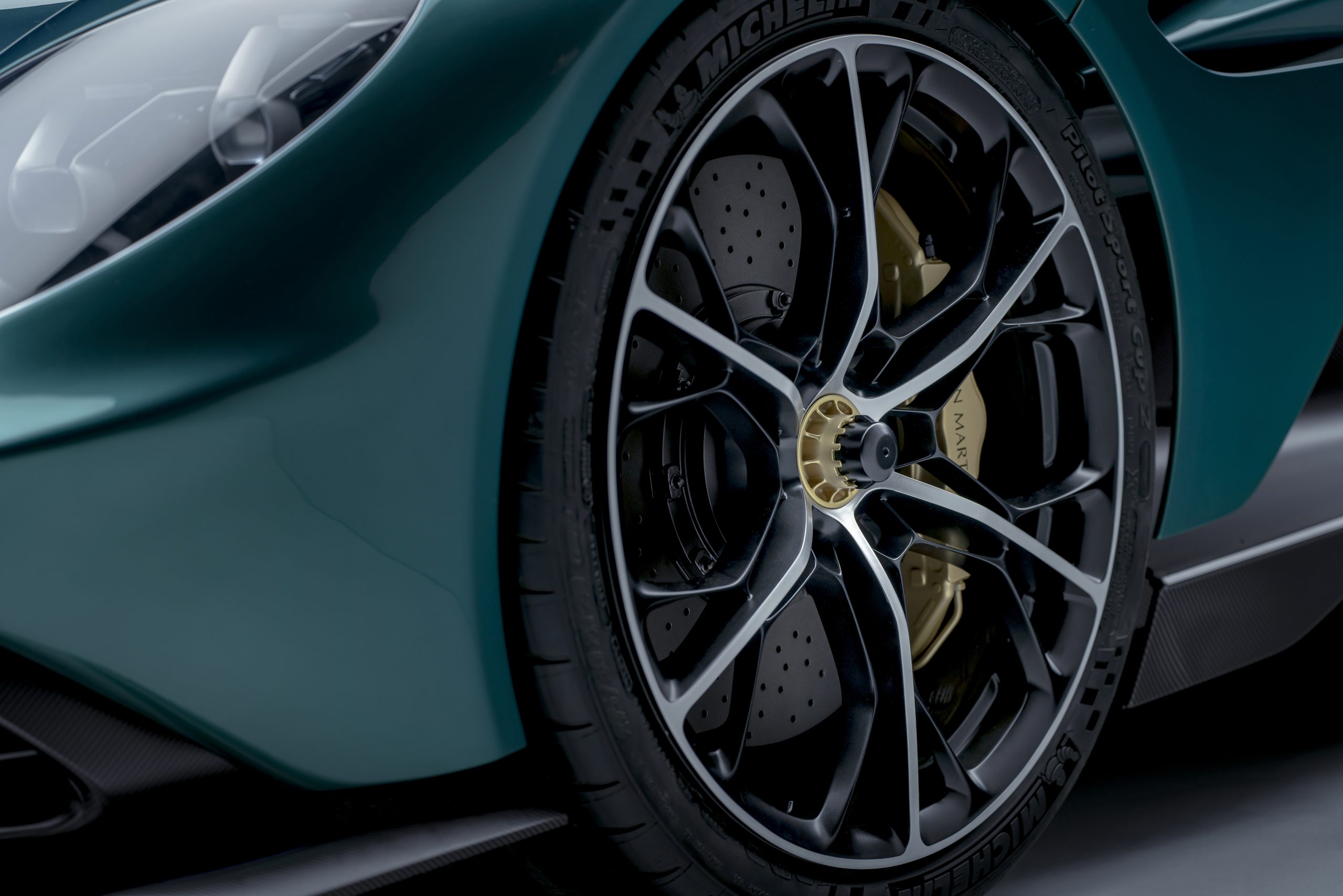 [/tie_slide]
[tie_slide]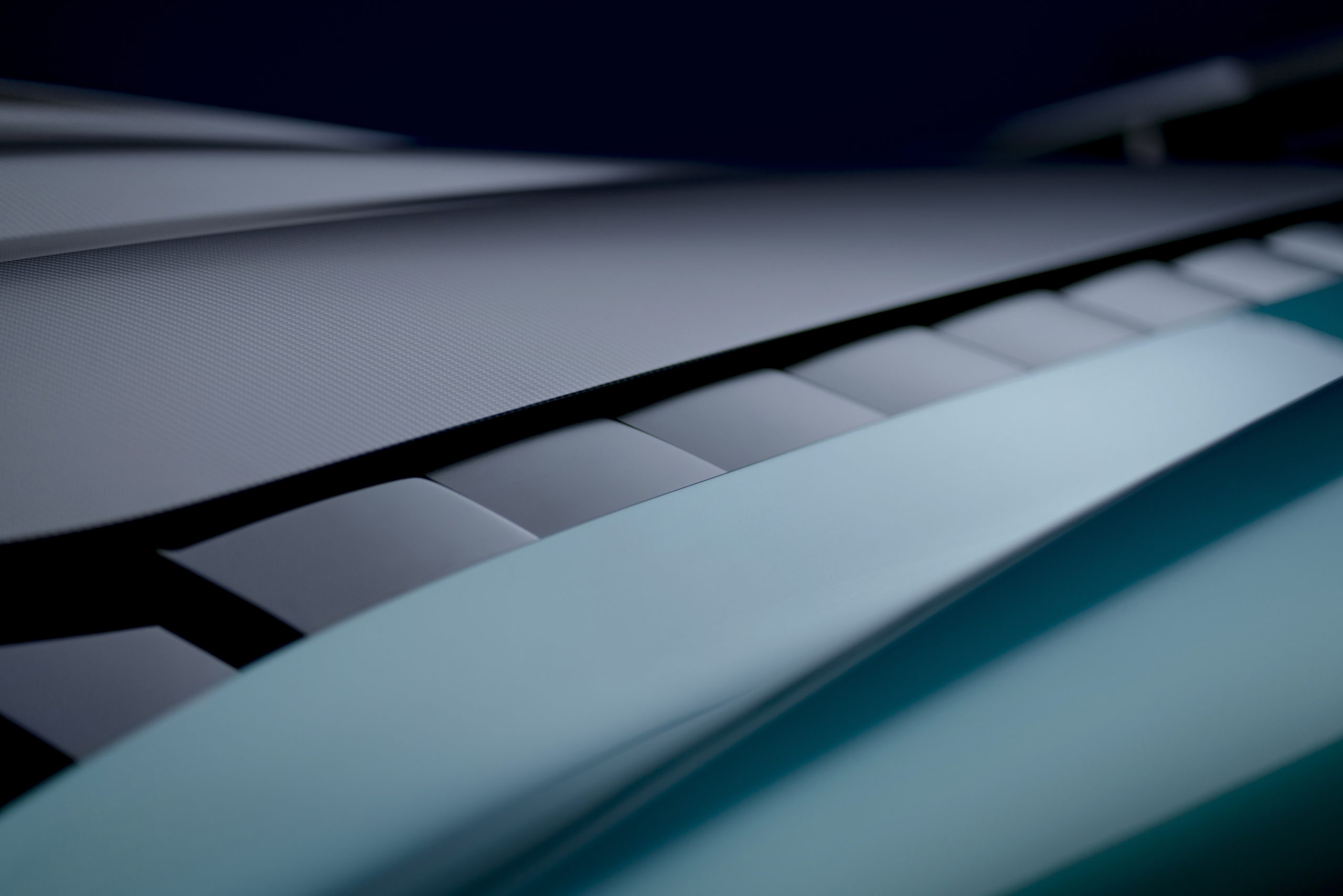 [/tie_slide]
[/tie_slideshow]