Auto Business
News
Delhi goes smart(er) – Now track DTC buses live on Google Maps!
The Delhi Government has tied up with Google to show the arrival, departure and the estimated journey time of the government owned buses on the Maps app.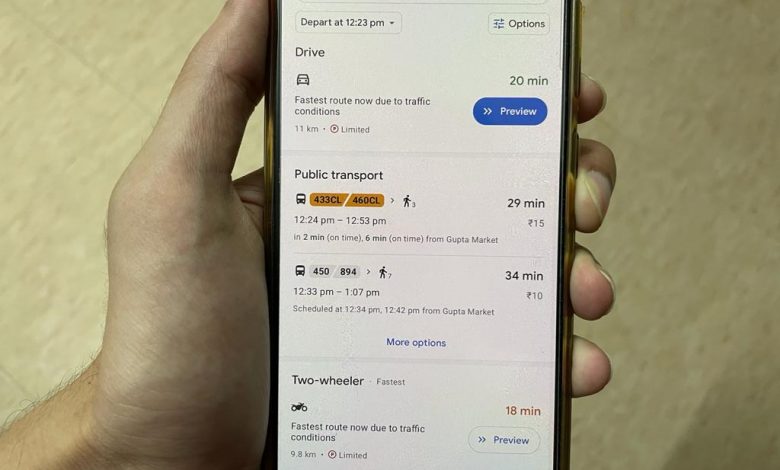 Delhi Government has tied up with Google Maps to show real-time location of Delhi Transport Corporation (DTC) buses whilst they are on service, informed Kailash Gahlot, Transport Minister of the union territory. The move has been made to help those who regularly use buses to commute and often wait at bus stops. The collaboration will make it easier for commuters to track the movement of a bus and to reach the stop on time to catch it.
Commuters will be able to track the bus' arrival and departure times along with routes on a real-time basis by its route number on Google Maps.
"Google has teamed up with the Delhi Transport Ministry to show real-time bus information. Users will also get an estimation of how long their trip is going to take, and if their bus is delayed. Google Transit will automatically update the times in line with the new conditions," said Gahlot on Twitter announcing the collaboration.
HISTORIC DAY FOR DELHI‼️

Delhiites can now live track public buses right from their phone

Know the exact location of the bus,ETA on Google Maps

Just like any other developed country,Delhiites can now plan their journey in an efficient & reliable way-Transport Minister @kgahlot pic.twitter.com/sR9DXc3aDh

— AAP (@AamAadmiParty) July 14, 2021
"With today's partnership with Google Maps, Delhi joins the league of global cities that seamlessly provides real-time information of public transport so that people are able to plan their journeys to the minute," he further said.
The minister also informed that currently, status of around 3,000 buses is live and the government plans to integrate more DTC buses into this model soon.
Delhi under CM @ArvindKejriwal visionary leadership is spearheading to an accessible, smart & sustainable public transport.With our partnership with @Google, Delhi joins global cities that provide realtime info of public transport enabling users plan their journeys to the minute pic.twitter.com/pwprmBymJE

— Kailash Gahlot (@kgahlot) July 14, 2021
The procedure to track a bus route is simple as first one needs to tap on the 'Go' option in the Google Maps application. Then one needs to enter the name of their pick up and destination. Under the transit option, the commuter will be able to see the bus route number, the route and real time data of its arrival. Tapping on any given route will further provide additional information such bus stops falling the route, etc.