Formula 1
2021 British GP: FP1 and Qualifying rewind
New rules, new format, same ol' dedication from the drivers. Oh! and a lot more cheer from the fans.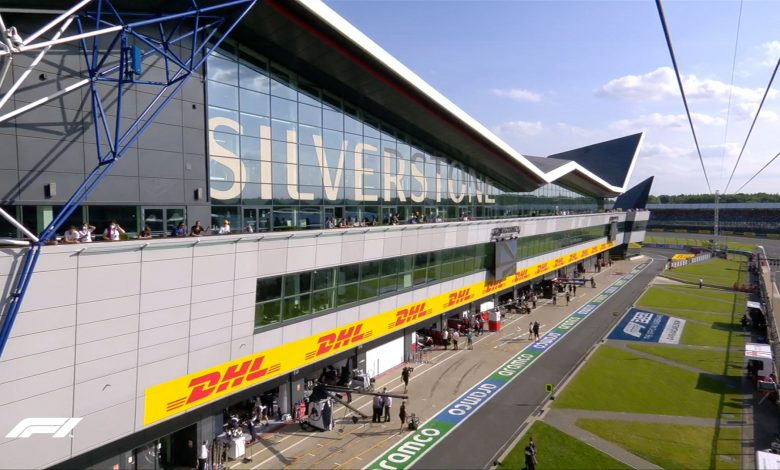 So, the F1 circus was back at Silverstone yesterday after a two-week vacation which, in all honesty, felt like months. Unsurprisingly, Red Bull were not the clear favourites because it was Britain. Lewis and Russell stole all the fans, Mercedes brought some "exciting" upgrades, we are in for an amazing Grand Prix.
Like we've mentioned before, the rules and format underwent some changes for this weekend, and while they may seem confusing to some, they did provide us with some close racing and nail-biting moments. Here's how Friday (FP1 and Qualifying) looked for all the ten F1 teams:
Mercedes-AMG Petronas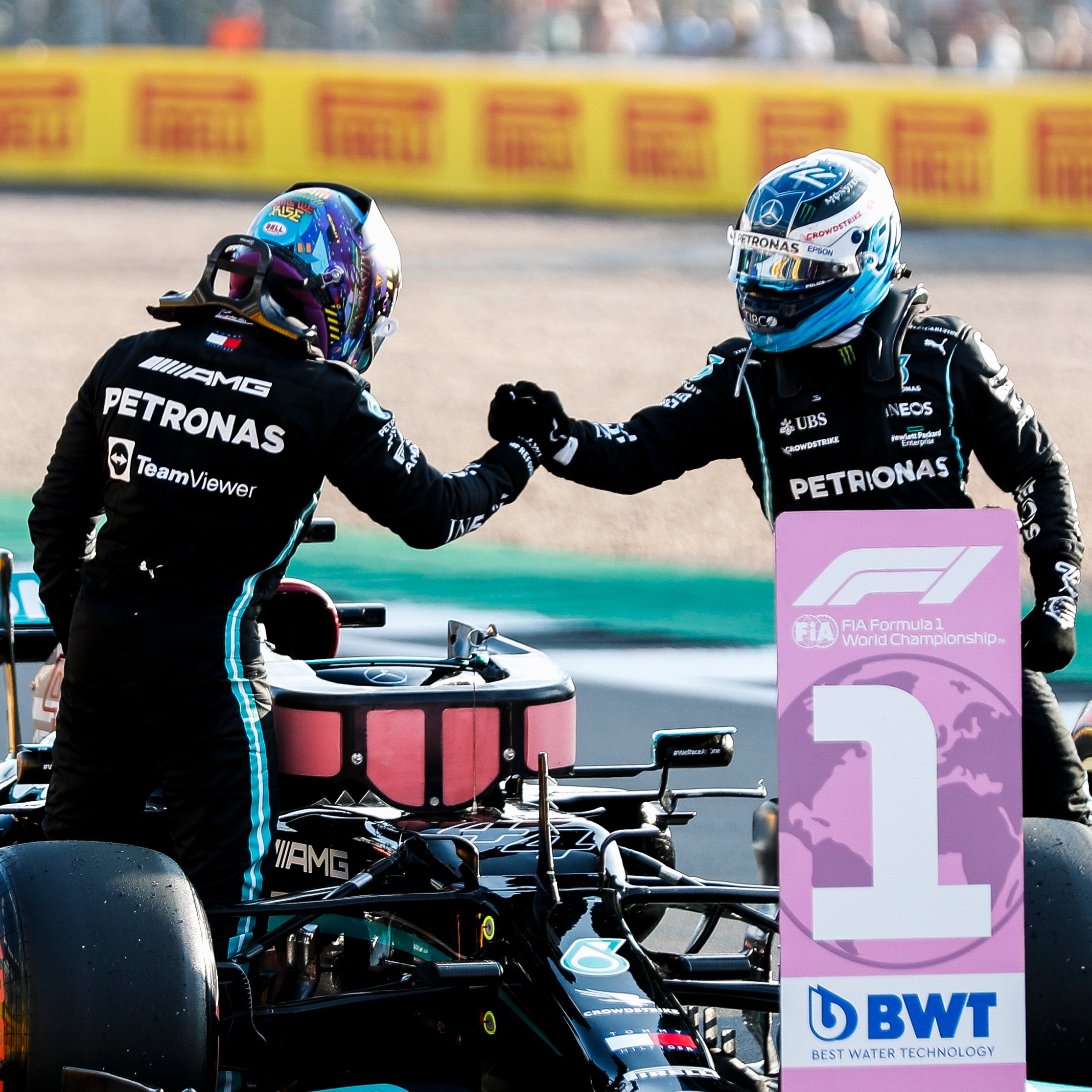 New upgrades and stronger dedication from the drivers couldn't result in beating Max Verstappen in FP1. There was a moment in FP1 itself where Lewis was shocked to hear from Bono that the gap between him and Verstappen was around seven-tenths. Rings a bell? Good.
Time came for Quali. Racing on your home turf certainly does give you some much-needed additional horsepower, something Mercedes, especially Lewis, needed the most. And boy, did they not deliver just that! Thanks to the sold-out crowd, Lewis was able to deliver one of the best performances of this season so far, a performance which won't be, unfortunately, counted as the ultimate Pole Position. But, will definitely bring him and Mercedes closer to that pole.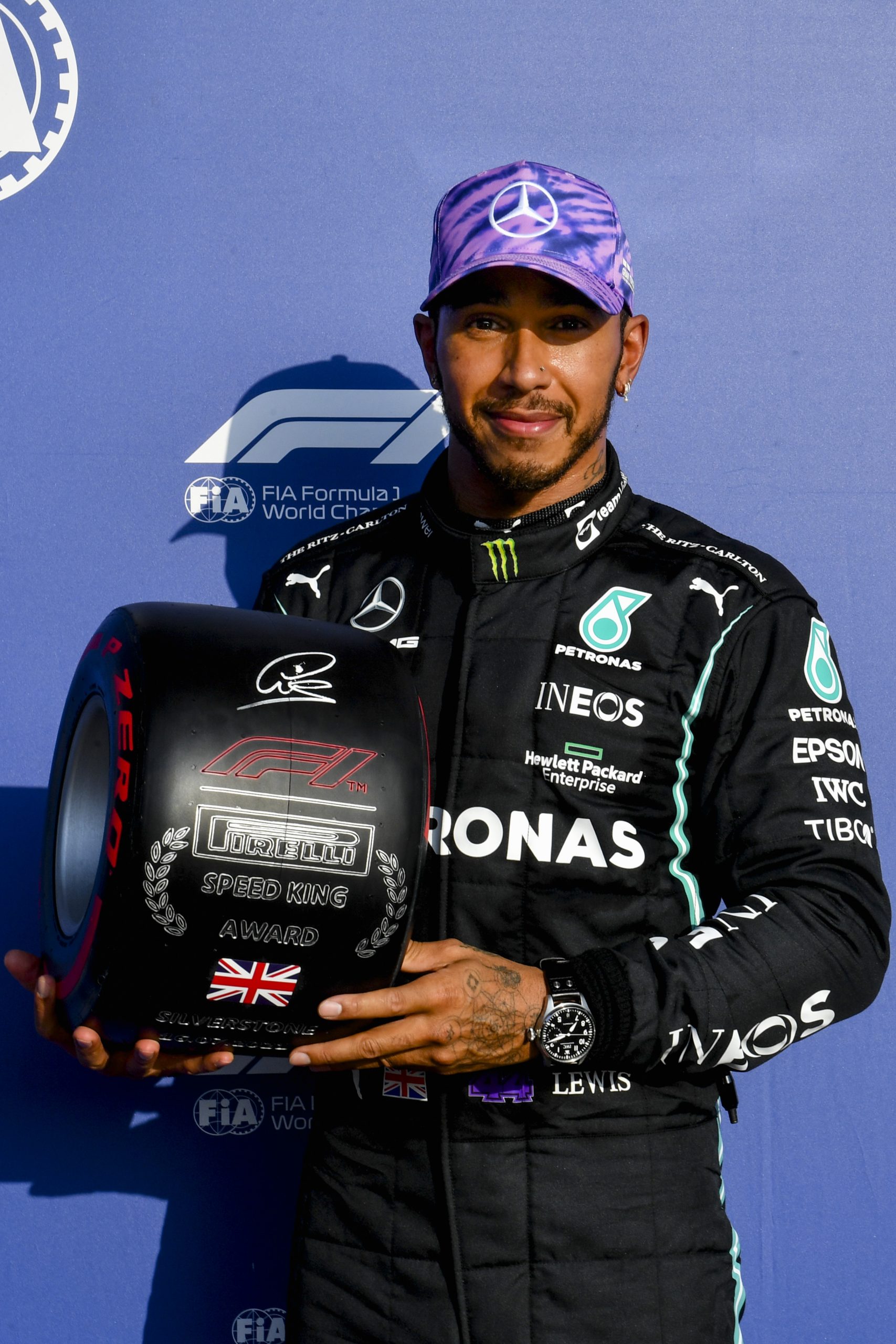 Nevertheless, he was quick to set purple first and middle sectors, but perhaps was overwhelmed from the crazy response he received from the fans at the last sector and as such, gave his W12 a good ol' slide, but since his margin was bigger when compared with Max, he crossed the line in P1, much to the joy of "the best fans".
Bottas, on the other hand, has nothing special to say, IMO. He set a time good enough for P3 on the grid tomorrow. He said that he had cut a hole in for the others so yeah, things could be different in the Sprint qualifying today.
Red Bull Racing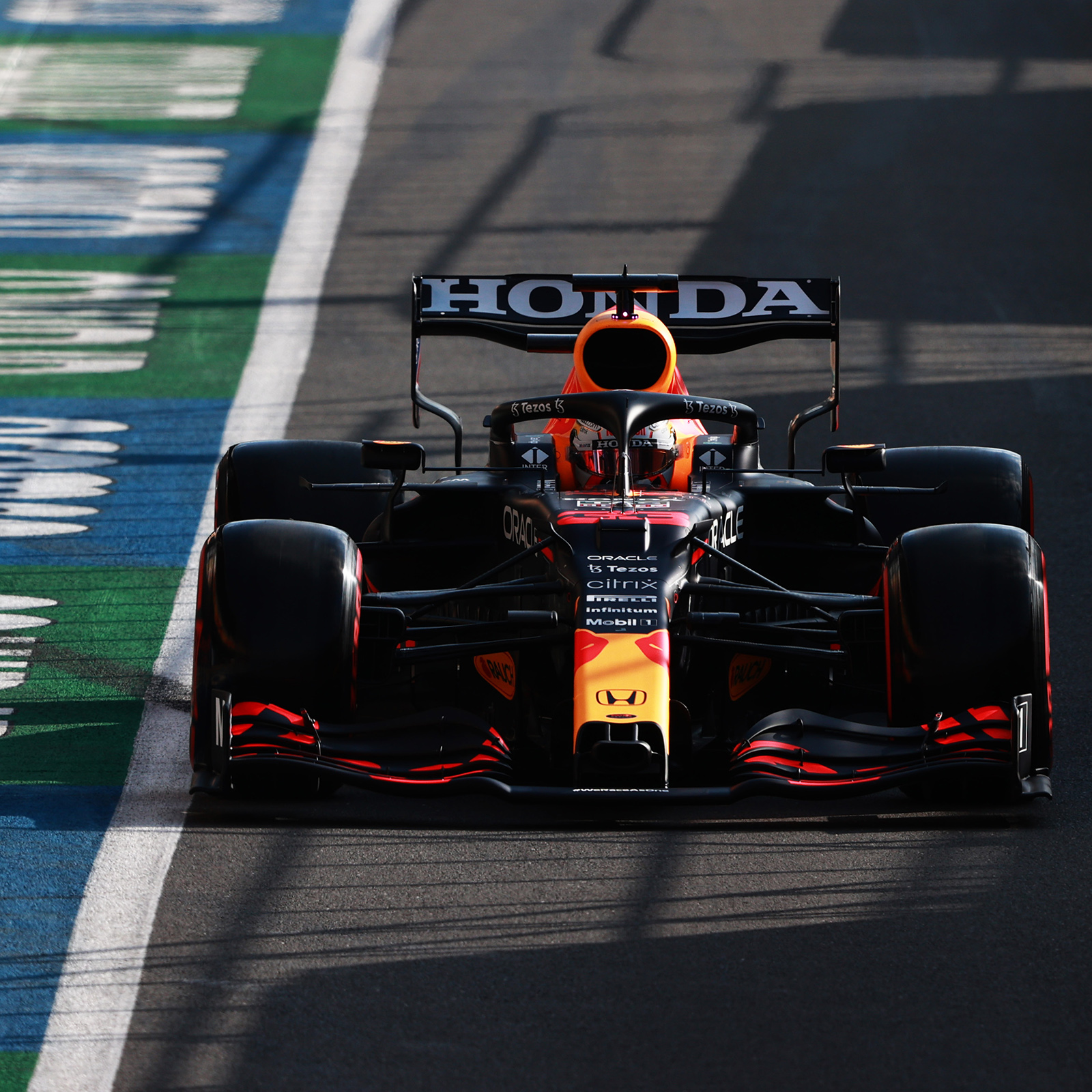 Toto Wolff thinks Red Bull made a step back this weekend, something which could be seen as Sergio Perez was nowhere to be seen neither in FP1 nor in the entirety of the Quali. The Mexican did manage to set a lap good enough for P5, though.
On Max's side, it had to be worth every horsepower as he currently enjoys a 32-point lead over Lewis. The Dutchman looked on the pace from the get go and being unstoppable while doing so seemed to be his other name. However, when it counted the most, he couldn't repeat his magic. Was that it from RBR? We'll find out soon.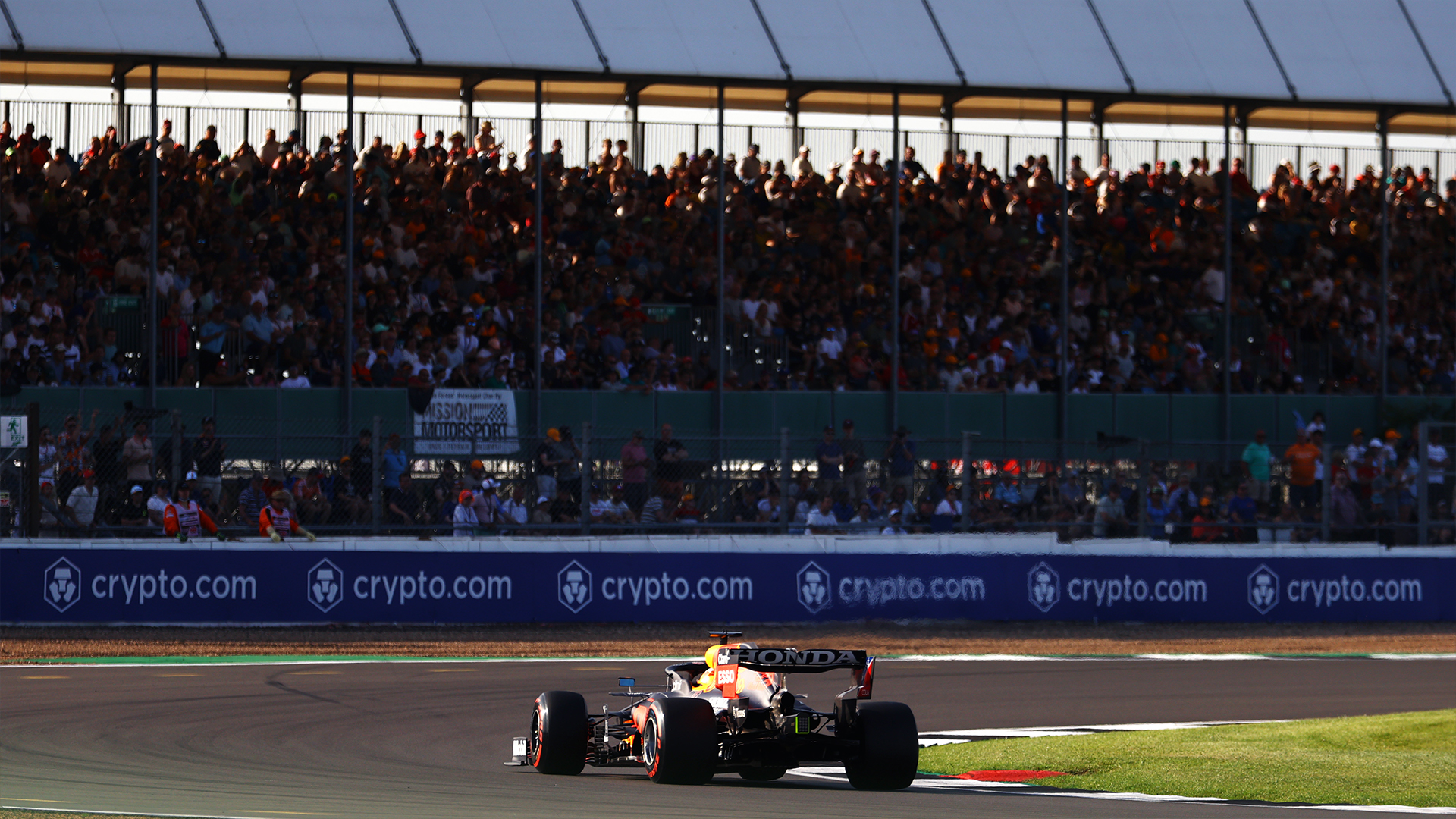 However, he did complain of a lot of understeer later in the day, but to be honest, starting in P2, just .075secs behind your main rival, doesn't seem to be too bad, right? Come tomorrow, it could all be worth every penny as the two drivers battle it hard to see who starts the main race in P1. Bring it on!
Scuderia Ferrari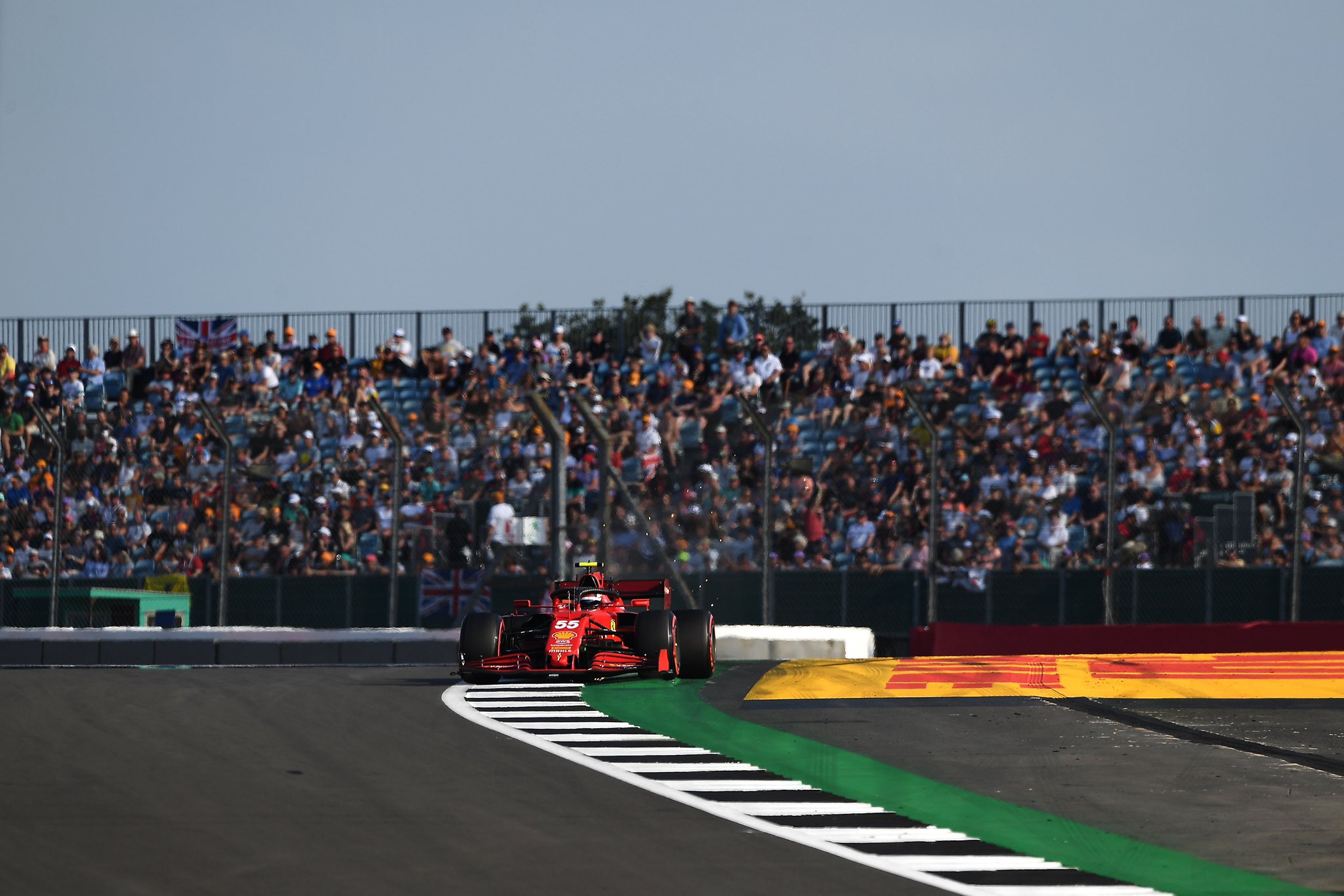 France was a race where the Scuderia struggled the most due to its nature, and Silverstone is more-or-less the same. Sainz was on the backfoot in FP1 and Quali, but like always, Charles seemed to extract the most out of his car when he crossed the line in P5. But owing to Sergio losing his time to track limits, the Monegasque will start the Sprint Race in P4. A great effort. Carlos will be starting his 'race' tomorrow in P9.
McLaren F1
It wasn't easy for the Woking team – CEO Zak Brown tested positive for COVID, Lando Norris was mugged at the Wembley Stadium and Daniel Ricciardo, well, let's not get started on that again. It was not a very pleasant drive for Norris as he already said his state of mind hasn't be great after the mugging. I really feel bad for the kid.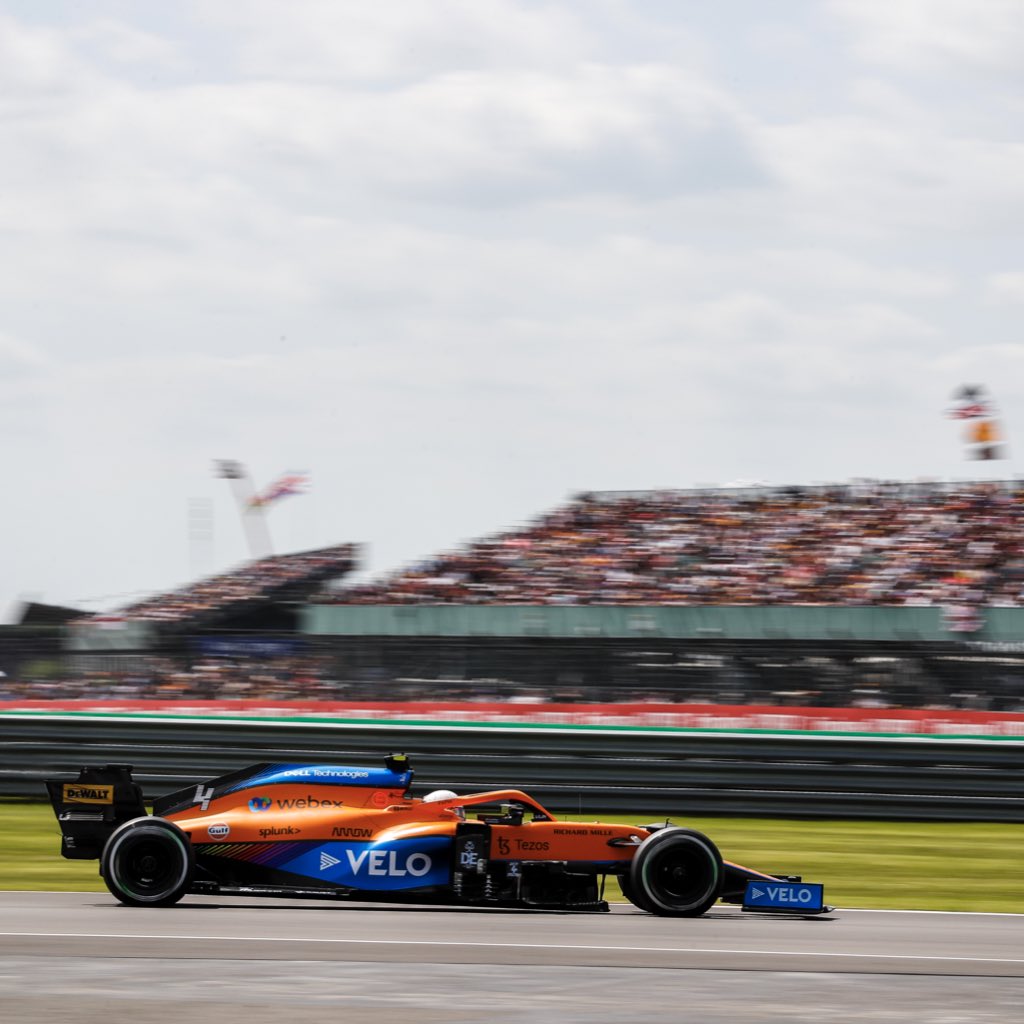 Anyhoo, Lando being who he is, along with being a Brit, had 110% support of his fans, resulting in a strong P6. Daniel, on the other hand, was driving in the right direction as he lines up on the grid in P7, just 0.002secs behind his teammate. Sensational stuff.
Aston Martin F1
Lance Stroll didn't find it easy with his car setup ever since FP1, with him also lacking confidence. Team Boss Otmar said there were a lot of tweaks made to the car but still, the Canadian finished Quali down in P15. Not a great session. Sebastian Vettel, on the other hand, showed promising signs on his Aston, but 'mistakes' on the last lap in several corners meant he effectively lost out on two more positions as he starts his race in P10.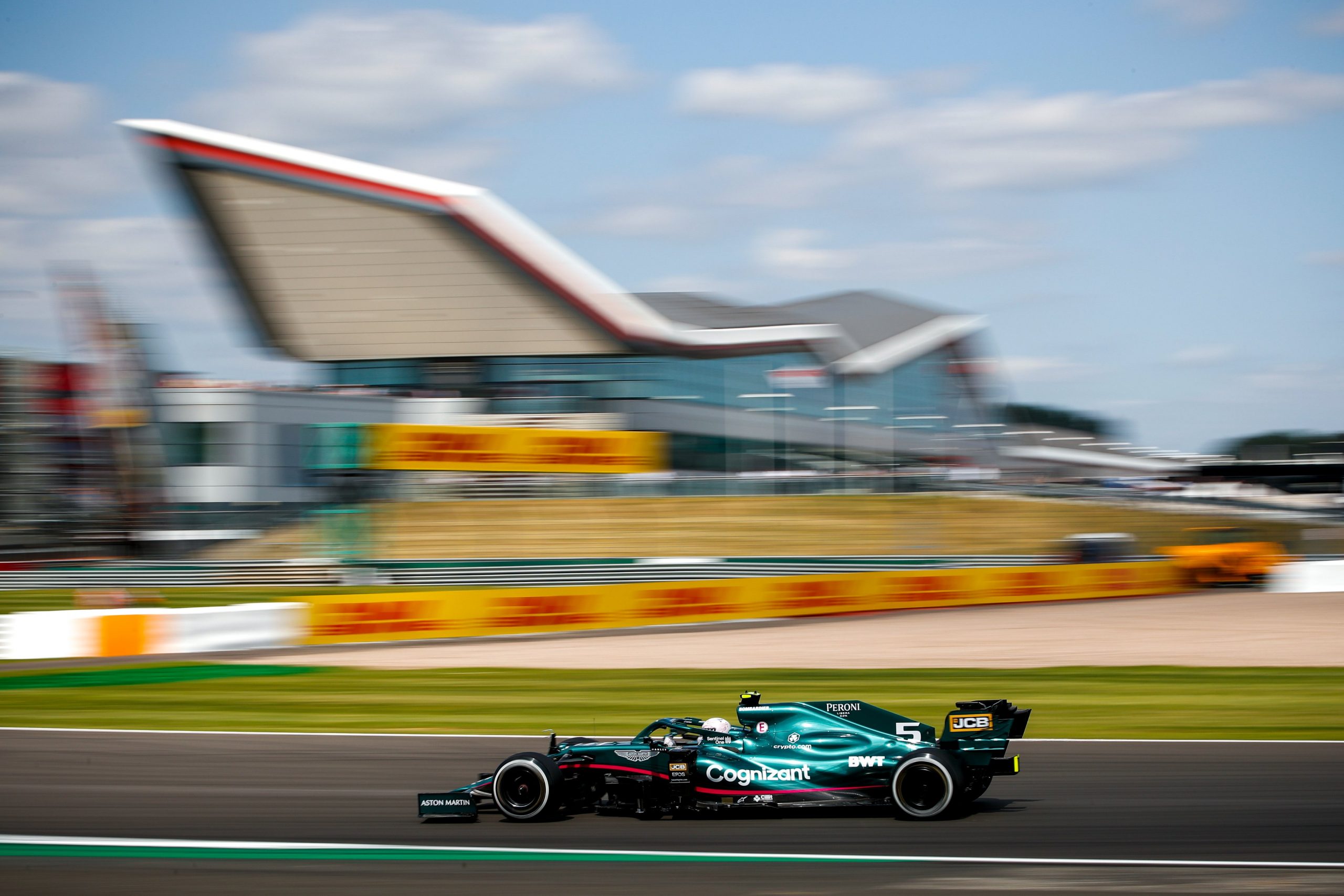 Both the drivers focused on a one-lap pace earlier in FP1 which could prove beneficial come the Sprint Race. And like we've already seen it several times this year, we know how strong the race pace is of Aston Martin.
Alpine F1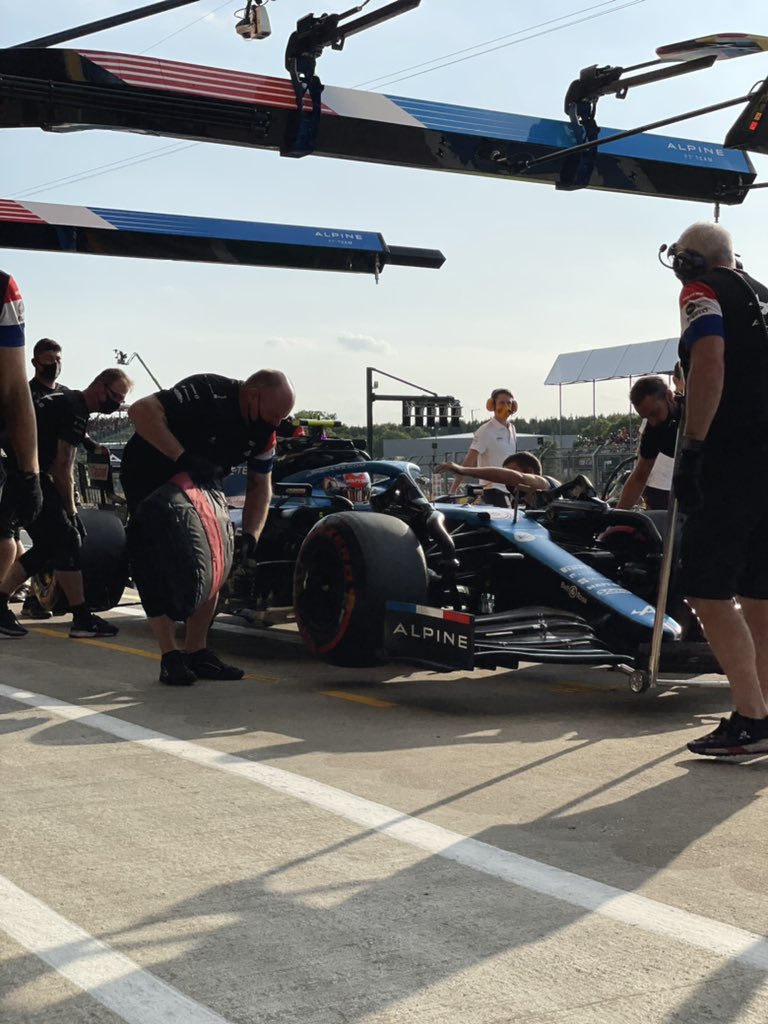 A recent run of great performances from Alonso meant problems for Esteban as he couldn't find his lost mojo. A change in the chassis and similar components for this race was said to be a solution for this issue. In case you looked at his laps, he certainly felt much more comfortable with the car, but a P13 starting position doesn't answer everything now, does it? As for Nando, he will start his race in P11.
AlphaTauri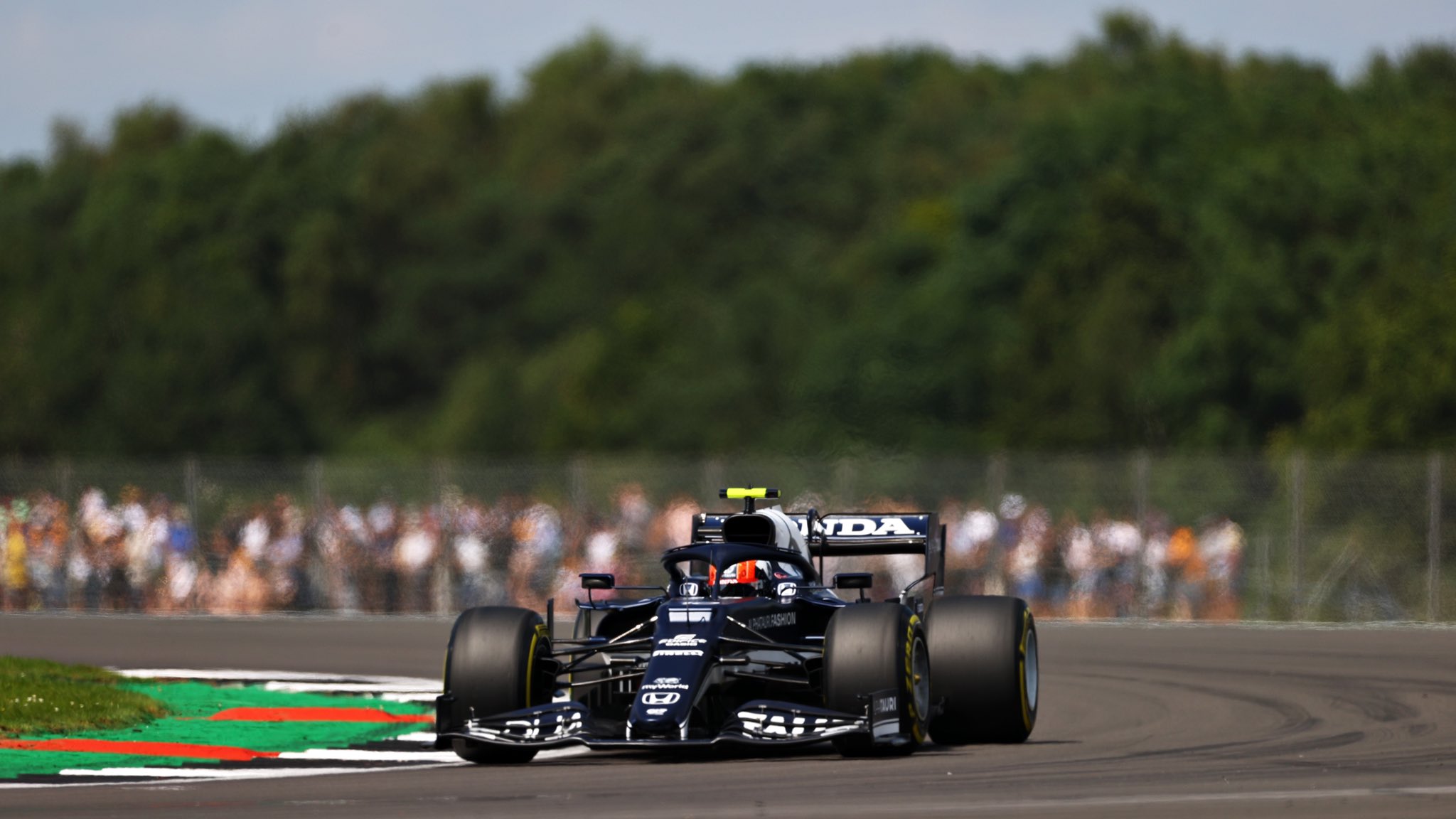 Pierre Gasly has been in sensational form recently. Yuki Tsunoda, not so much. It seemed at one moment that Gasly would progress through to Q3, but that didn't happen. He will start the 17-lap race in P12, with a definitive chance to gain spots. Tsunoda will begin with his day's proceedings in P16, an okay effort in a great car.
Alfa Romeo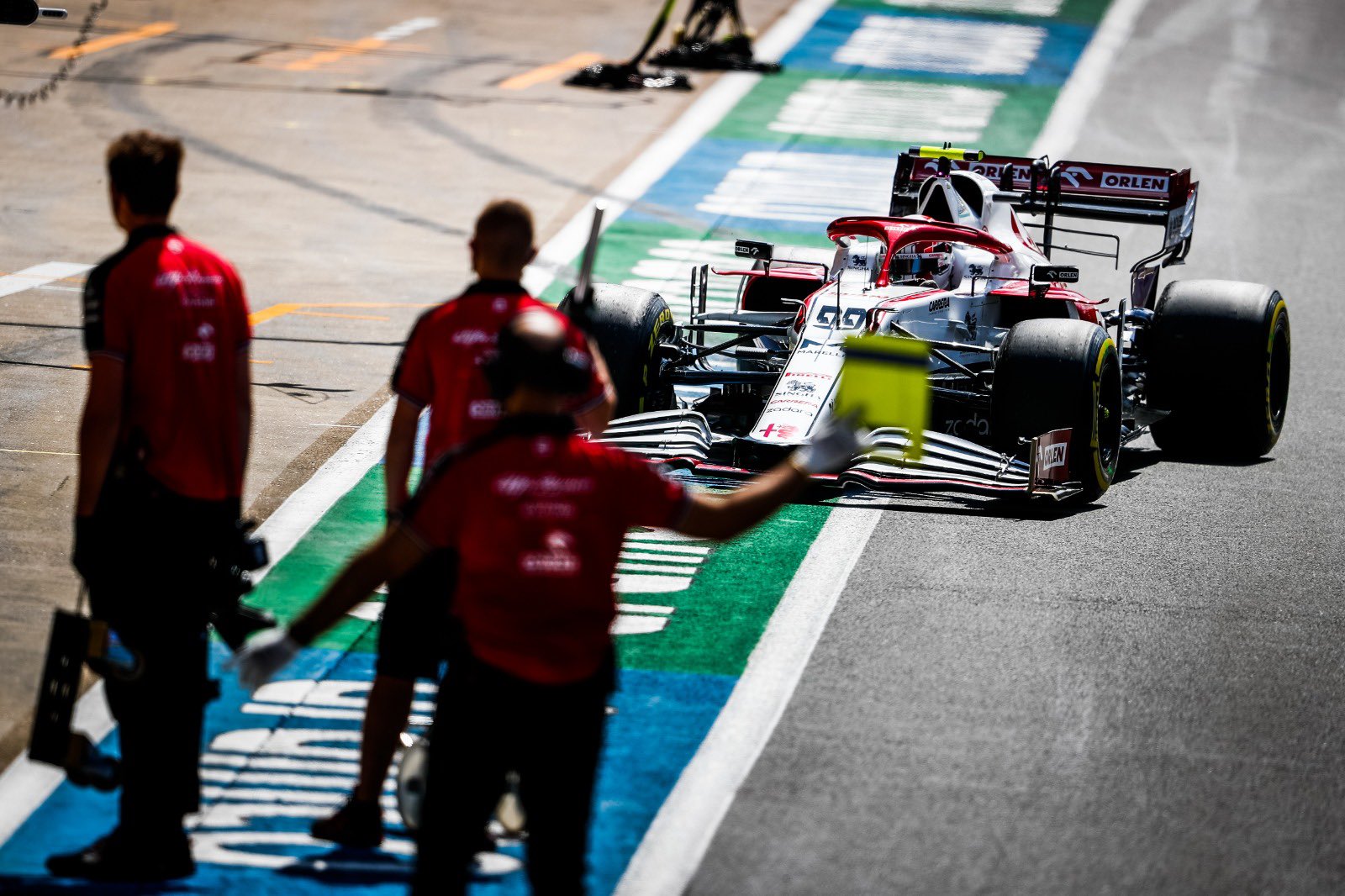 Kimi has been suffering a lot lately in races, whereas Giovinazzi is only getting stronger. One would say Raikkonen may hang up gloves at the end of this year. That is something to discuss some other time. For Quali, he once again showed why Frederic Vasseur was correct in investing in him as he crossed the line in P14 with his teammate down in P17.
Williams Racing
George Russell! Well, his teammate Latifi is yet to outdo his teammate, and starting P18 doesn't help his case, either. And I wouldn't blame him. Russell made it to Q3 AGAIN in a car which goes as low as P18 when driven by Latifi so… I wouldn't blame the driver, just his luck of being paired with Russell. That kept aside, let's focus on George.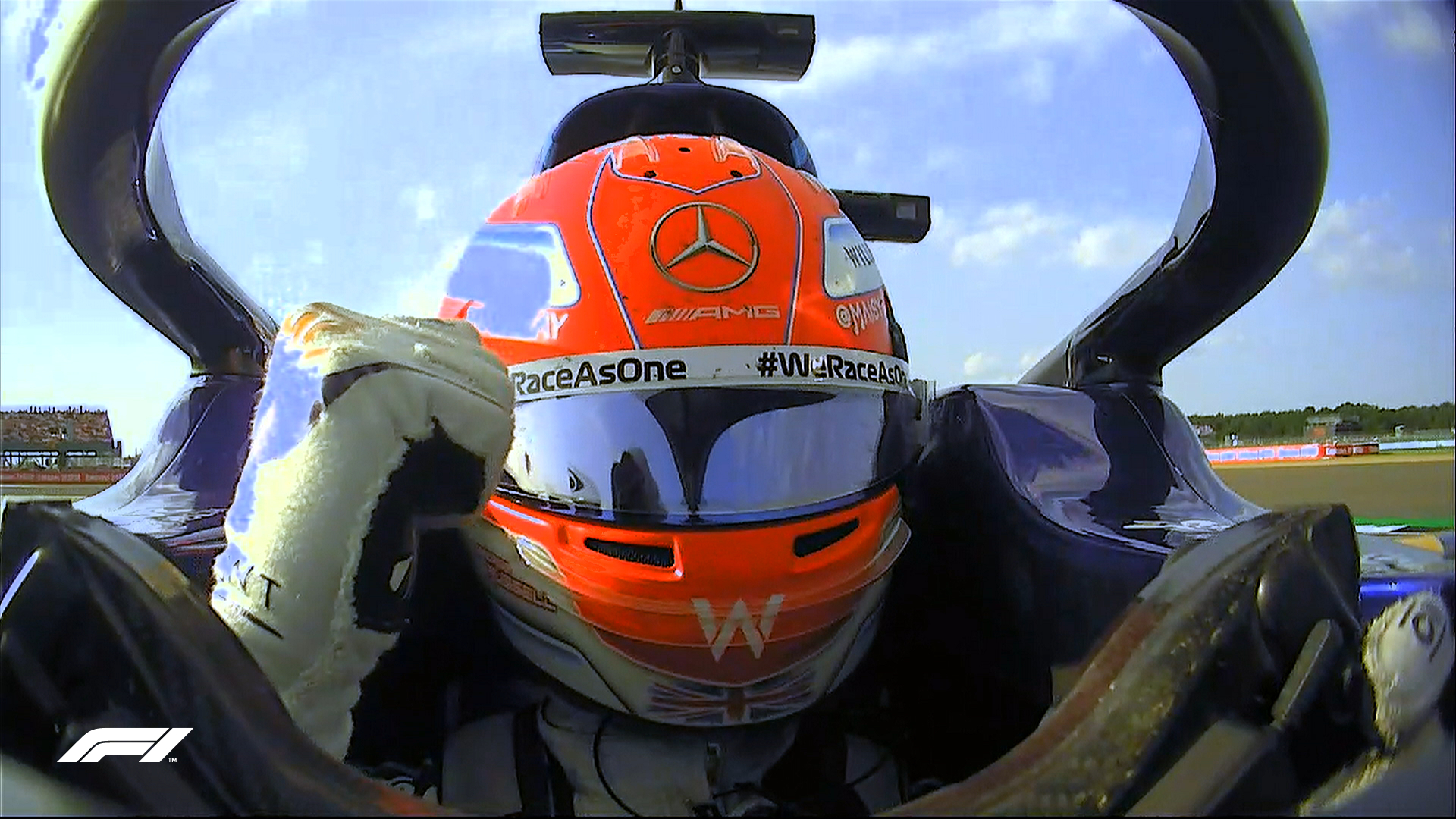 My-my, what a driver! There's a reason why he's referred to as 'Mr. Saturday' although, he was 'Mr. Friday' today. All in all, he's "Mr. Qualifying." That man is dragging his Williams and extracting the most out of it every weekend! It was no different this time out in Silverstone as he impressed his home crowd, team, and the world, too, when he took the chequered flag in P8, in front of a Ferrari and an Aston Martin! I can only hope that Mercedes and Toto Wolff do realize what he's doing soon enough.
Haas F1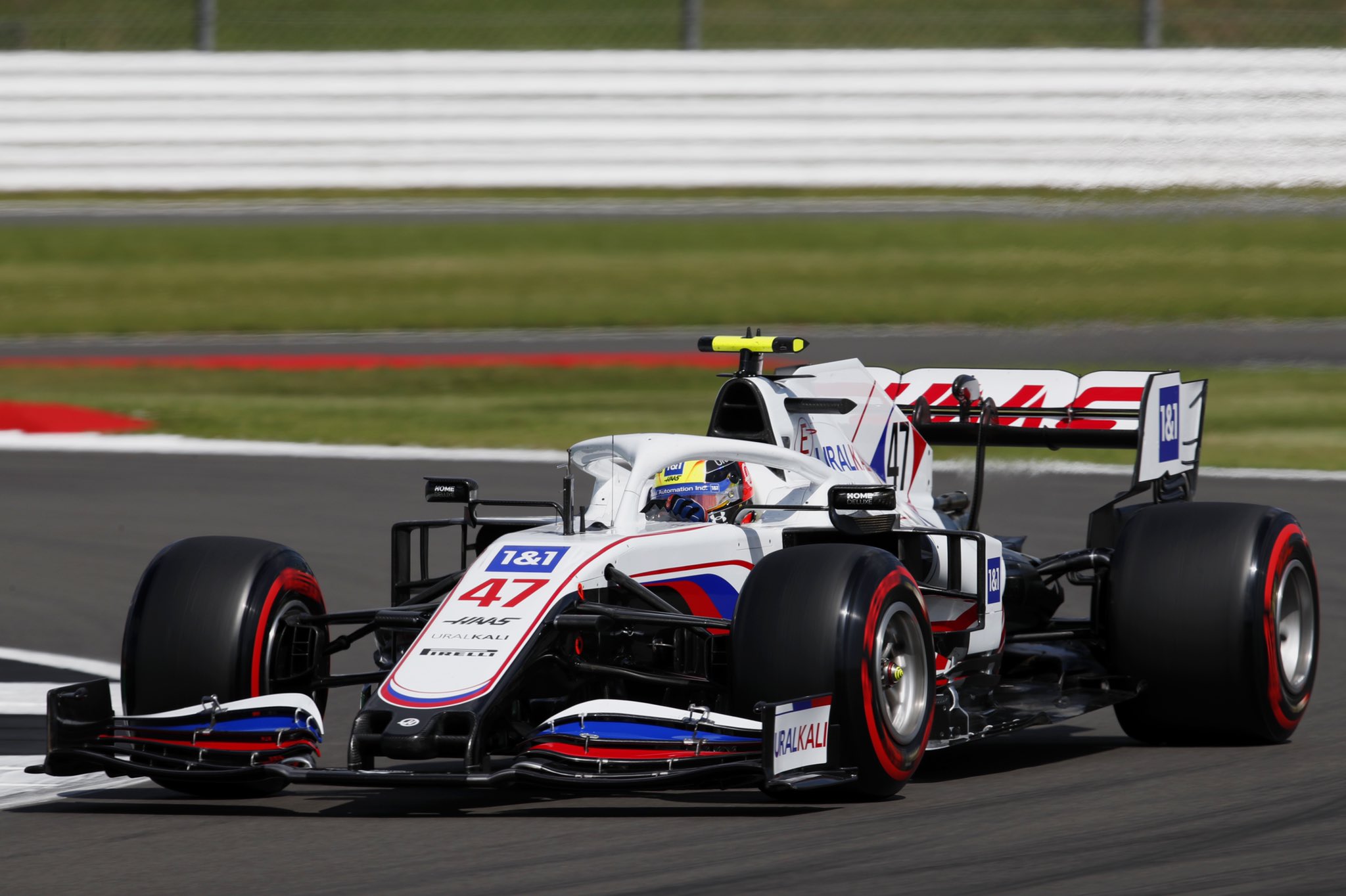 A straightforward session for both the drivers – Mick Schumacher lines up in P19, whereas Nikita Mazespin lines up in P20.
That's it, then – 17 laps tomorrow mean seventeen chances for the drivers to gain spots. F1 has nothing to lose with the first-ever Sprint Race. Should it go according to the plan, all good, if the opposite, there will be some tweaks in the pipeline. I think it will be great. What about you?