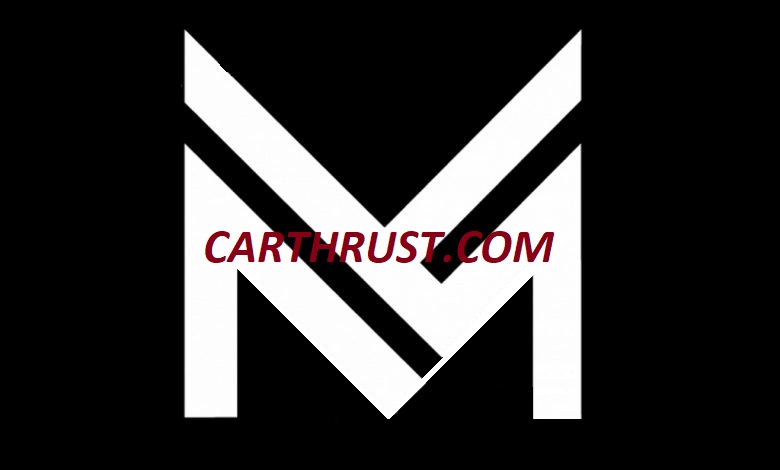 New SUV – Check, New Designer – Check, New Logo – Check. Mahindra is leaving no stones unturned to revive its XUV brand, or some may even say the brand is on its way to reinvent itself. And why shouldn't they! When you have a design genius like Pratap Bose on your panel, it's an opportunity one should use optimally.
A new Mahindra logo recently surfaced on the internet, which is expected to debut with the upcoming XUV700. We do thank the folks at TeamBHP for it but, we've got a bit different rendering for the same logo. Not saying which is which but, it is going to be similar to this. Though the logo is said to be an unfinished version, it clearly reflects the Pratap Bose signature styling in itself. The new logo is a simple upper case 'M' but something is in its simplicity which still makes it appealing, like every other Bose design.
It's completely different from the current logo which is an oval with three lines that meet at a point. The current logo was first introduced in the year 2000 following the reorganisation of the company by the then Managing Director, Anand Mahindra. It was first launched with the Scorpio SUV in 2002.
Mahindra and Mahindra have been quite serious about taking the company in a new direction. And they should! The automaker's passenger vehicle sales were down 16 per cent in the last fiscal year and no, corona is not to blame, as their rival Tata Motors passenger vehicles sales went up 69 per cent in the same period.
A necessary reaction to this constant sales downfall especially in the SUV segment, which the brand once commanded in India, forced them make every possible change in the organization. The most significant part of Mahindra's new plan is definitely the signing of Tata Motors' former design head Pratap Bose, who played a transformative role in his previous camp with designs like Harrier, Nexon and more. The entire IMPACT design philosophy to be honest. Mahindra will be expecting a similar kind of magic from the design maestro for themselves too!
And to be honest, Mahindra needs one desperately as the only good looking cars from Mahindra are the ones that they took from their Ssangyong subsidiary. Seeing a car like the TUV300 after knowing that Mahindra owns Pininfarina is painful information. Hope we will start to see the transformation in the next year or so with Mahindra's brand new product portfolio.
The first of this lineup, of course, being the new XUV700, which will be based on the company's new W601 platform. It will be manufactured at the company's Chakan facility in Maharashtra. Mahindra has been teasing its features lately and based on what we know till now, the new SUV from the automaker is going to be a feature-packed offering.
From segment-first flush door handles to a new smart filter technology, the Indian automaker is leaving room for ifs and buts for the customers. The XUV 700 is also expected to come with other smart SUV features like driver-drowsiness detection, a driver assistance system, cameras, a twin-touchscreen display, climate control, wireless charging and Android Auto and Apple Carplay support.