Auto Business
Electric
Launch
News
TATA Motors demands equal treatment from GOI after Tesla's recent lobbying
The highest EV seller in the country asks government to consistently follow the policy of promoting local manufacturing of electric vehicles (EVs) under the FAME scheme amid demand from Tesla to lower import duty to sell its vehicles in India.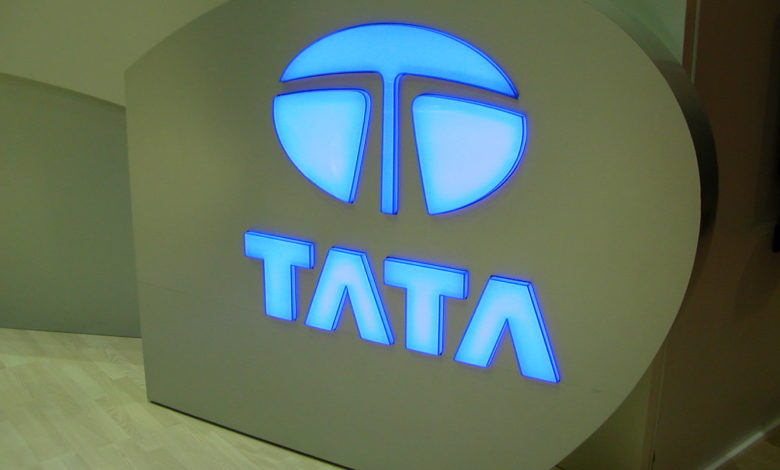 Tesla's demand for a reduction in import duties on its electric cars in India has surely started a new ripple in the Indian EV sea (pond actually, given the current size of the Indian EV market). Tata Motors, during a virtual press conference on Monday, said it wants the Indian Government to treat every electric vehicle manufacturers equally. The Indian auto giant also expects the government to be consistent in its approach towards local manufacturing of EVs under the FAME II scheme.
P Balaji, CFO at Tata Motors, said, "From Tata Motors' perspective, the Indian government through the FAME II incentives, eligibility criteria have been very clearly set for the direction in which the country should take to accelerate the adoption of EVs. This has always emphasised affordable EVs and also localisation as per the phased manufacturing plans."
"I am sure the government will remain consistent to that particular philosophy and the principles of FAME II. This is what all of us are working towards," he further added. According to Tata Motors, the carmakers invested in the EV segment look forward to long-term visibility of the policy.
Tata Motors EV portfolio currently includes two cars – the Tigor EV and the Nexon EV, which also happens to be the highest-selling electric car in India. Moreover, the Indian automaker also plans to roll out 10 new battery electric vehicles (BEVs) in its domestic market by 2025.
Tata Motors' reaction comes after Tesla's recent letter to Indian authorities requesting for a cut in import duties on its cars. The US based EV manufacturer argued that lower import duties on electric vehicles in India will make its business more viable, which in turn will boost demand and generate revenue for the government.
Tesla CEO Elon Musk while replying to a thread of tweets also openly criticised that import duties in India currently are 'the highest in the world'. He further added that Tesla will also consider setting up a factory in India if the American company is able to succeed with imported vehicles.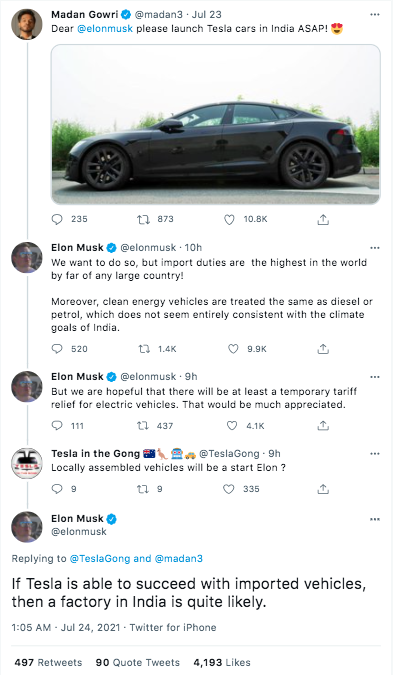 India currently demands customs duty ranging between 60 per cent to 100 per cent on all completely built unit (CBU) cars, depending on engine size and cost, insurance and freight (CIF) value. While cars priced below $40,000 attract 60% import duties, the charge goes all the way up to 100% for those costing above $40,000. And according to Tesla's U.S. website, only one model – the Model 3 Standard Range Plus – is priced below $40,000 right now.